Top 5 Managers in the English Premier League
Published 10/20/2014, 12:30 PM EDT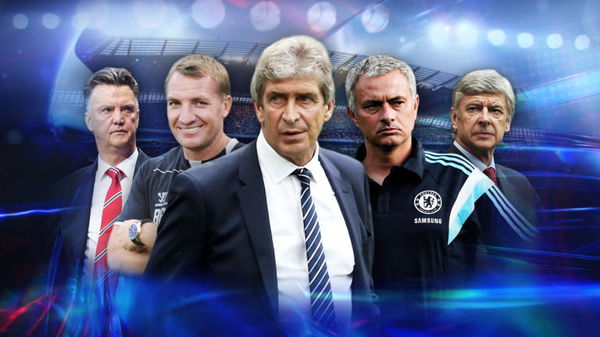 ---
---
The first person to get blamed for everything that goes wrong on a field that he is not even actively present on is the manager. Given the aura of the English Premier League, it's easy to estimate exactly how important each tactical move becomes.
ADVERTISEMENT
Article continues below this ad
The big bucks ensures the presence of some of the most astute tacticians from around the globe who plot their plans in a way that suits their team the best.
Here's a list of the top 5 managers that the league boasts of. There is NO Arsene Wenger in this list. There is also no Gus Poyet, but you already knew that!
ADVERTISEMENT
Article continues below this ad
#1 Jose Mourinho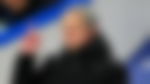 'The Special One', who is in his second year at Chelsea after returning from Real Madrid, has been earmarked by most pundits to bag the domestic title this year.
Shrewd tactics that make many away games boring and monotonous at best is the perfect tonic for the kind of squad that he has at his disposal. Chelsea are, quite possibly, the most lethal team in the league.
Jose Mourinho had huge funds available to him in the summer, a sum that got significantly enhanced after PSG started fancying a certain curly-haired Brazilian.
Not only did the Portuguese manager conduct all his business well before time, he got the perfect men that would be ready to play a brand of football that he was comfortable playing. A brand of football that he owns.
Early season form has ensured that Chelsea remain unbeaten in this campaign. It would be comforting to a Chelsea supporter and discomforting to most others that there have been few signs to suggest that this trend can change any time soon.
#2 Manuel Pellegrini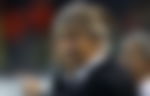 The best bet to give Mourinho a sweat, Manuel Pellegrini knows he has his work cut out this season. Manchester City have assembled a squad that moves from strength to strength each season. Arab owners spoil you.
Arab owners also set the bar really high in terms of what they expect from their managers. One bad move, which equates to finishing anything but first in the league, would possibly send the Chilean packing back home, or on holiday to the Bahamas, given the huge severance pay he would get.
After winning both the Premier League title and Capital One Cup, the owners have demanded progress. You gotta love Arab owners. Almost as comical as Roman Abromovic. Almost.
#3 Louis Van Gaal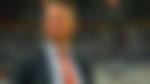 While some Manchester United fans believe that Louis van Gaal will bring the Premier League title home in his first season, others are confident that the Dutchman's presence guarantees a top four finish at the very least. No one, I dare say, can fathom finishing any lower than that.
In many ways, that sums up exactly how influential he has been since taking over from David Moyes. The acquisition of Angel di Maria, Radamel Falcao, Luke Shaw, Ander Herrera, Rojo and Davey Blind proves that he means business. It also shows that the upper tier of the club's management trusts him. You can imagine David Moyes swivelling up in a ball of jealousy somewhere near a pub.
Van Gaal is lauded for his footballing philosophy, tactics and man-management. All of these characteristics will be needed for the 62-year-old manager to guide Manchester United from a seventh place finish last season to a position on the league table that the club has grown accustomed to. A position that the supporters demand. And expect.
The summer spending spree has beefed up the squad to the heart-warming situation of not having to play Ashley Young. Seeing Young settle for a place on the bench must surely rank high on the list of his finest moments in management.
Track how many games Ashley Young gets. Anywhere between 1-5 in the season and it'll be a job well done.

#4 Brendan Rodgers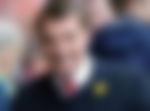 Manager of the season last year, Brendan Rodgers has been every bit of what Liverpool have been looking for since the best part of two decades.
He is only in his third year at the club and can be credited with the emergence of Raheem Sterling as a household name, or at least a Fantasy League favourite!
Either due to pure coincidence or immense background work, it was under Rodgers that Luis Suarez became the world-beater that he is today. Everyone knew Suarez had the potential. Rodgers, it seems, also knew how to make him click. You have to give him points for that.
Every year that you do well, the expectations of the management and the fans grow too. It is but natural. It is something that the Irishman will have to come to terms with. Given the shaky start that Liverpool is enduring right now, this may be his biggest challenge yet.
#5 Mauricio Pochettino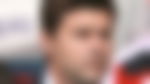 Mauricio Pochettino, who was largely responsible for all the good work that Southampton did last season, was snapped up by Tottenham in the summer.
Given the schoolboy face and the manner in which he conducts himself, his popularity with both Spurs fans and the wider football audience is a no-brainer.
ADVERTISEMENT
Article continues below this ad
His tactical sophistication, a facet that allowed him to take points from some of England's heaviest hitters, has been well-documented at Southampton. The work-rate that his players displayed was one of the most pleasing elements of their game as the team would swarm together like ring-wraths to claim back possession.
It is far too early to make a complete judgement on his performance as manager. Some of the small things have started to become noticeable, like the emergence of Dier. Here is a manager who is willing to back his youngsters. A man who wants to inculcate a philosophy of playing the game the right way, where reputations count for little.
One of Pochettino's major objectives for his first season at Spurs has been to mop up their hitherto shabby defensive record. Judging by history, during his tenure as Espanyol manager, Pochettino made an instant impact on their back-line. Spurs would do well to learn as much as they can, especially given their woes in front of goal since the departure of Gareth Bale.
ADVERTISEMENT
Article continues below this ad