Top 5 Manchester United No. 10s
Published 12/30/2015, 2:18 AM EST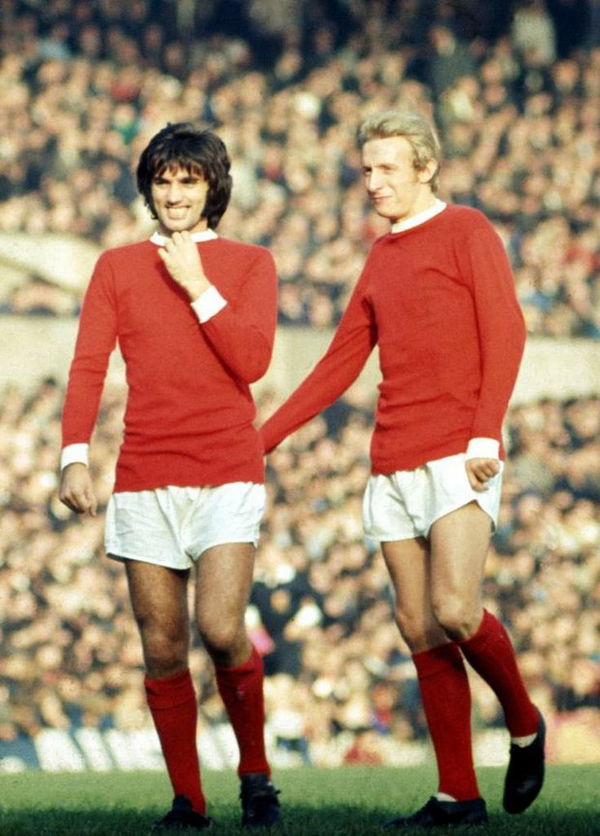 Long before Sir Bobby Charlton or Dennis Law had lifted the famous European Trophy on a certain memorable night in 1968, during the days of Sir Matt Busby and his immortal "Babes" played a certain Dennis Viollete. He started as a United graduate signing for the Manchester side in 1953 who then went on to become one of the greatest United No.10, scoring 4 goals in a 10-0 decimation of Andrelecht, surviving the Munich Air Crash and becoming United's leading goalscorer in all competitions in that fateful 57-58 season. And yet, this legend does not make it into the top 5 of the most talismanic and charismatic of the Red Devils to have donned the No. 10 jersey.
ADVERTISEMENT
Article continues below this ad
Just like it's counterpart- the No. 7 jersey- the famous No. 10 jersey of Manchester United is widely known and respected as one of the most iconic shirts in footballing history. People who have donned this haloed jersey have gone on to perform extraordinary feats in their career which have immortalized them. From the exceptional Dennis Law to the present England and Manchester United captain, Wayne Rooney, the players who have played for Manchester United wearing this jersey number have been exceptional, charismatic and brilliant leaders of the men, both on and off the field. Essentially Sports brings to you the top 5  Red Devils to have the dazzled the beautiful game with their feet while wearing the famous No. 10 jersey.
#5 Mark Hughes
They say the only way is down after you leave United, but few players move to a club like Barcelona, and fewer yet return to Old Trafford for a second even more successful spell with the Reds. Mark Hughes made a habit of doing things his own way throughout a brilliant career.
ADVERTISEMENT
Article continues below this ad
Interestingly for Sparky, his greatest night under a Red's shirt came against his old team, Barcelona,  who rejected him 3 years ago, as he scored a brace in the Cup Winners Cup finals in Rotterdam.
His resilience and astonishing reserves of stamina and his ability to play even with injuries made him an instant hero at Old Trafford during his second spell at Manchester United. Ironically, his first spell at the Manchester Club had ended because of a serious drinking problem and falling fitness levels.
In 1985 he was named PFA Young Player of the Year and picked up an FA Cup winner's medal. In his first season after his return from Barcelona and a loan spell at Bayern Munich, Hughes was named PFA Player of the Year as he rescued the Reds in the 1990 FA Cup final with two goals against Crystal Palace to force a replay that gave Ferguson his first trophy.
And to top it off, he embedded himself into United folklore as his 100th league goal against Crystal Palace helped United clinch the first ever Premiership crown.
Despite going on to play for rivals and his boyhood club, Chelsea, in 1995, and then going on to manage cross-town rivals Manchester City, Mark "Sparky" Hughes is still considered one of the best United No. 10s with an exceptional statistic of 163 goals in 467 appearances for the Reds.
#4 Dennis Law
The joint second highest goal-scorer ever for Manchester United, Dennis Law was the personification of flair,excitement and genuine love for the game and all these qualities made him an absolute hero and legend not only of Manchester United but of the footballing world as well.
A part of the revered Manchester United Holy Trinity including compatriots Sir Bobby Charlton and George Best, Dennis Law was so well respected and loved by the fans that he has not one but two statues of him erected at the Old Trafford.
The ultimate goalscorer, his aura, spirit and his heart for the game made him a hero of a generation and he revelled in the nickname The King. His reign lasted for 13 years, stretching on for 404 games and scoring an astonishing 237 goals. Also, he won the Ballon d'Or.
The Scot picked up the famous award after banging in 46 goals for Manchester United during the 1963/64 season, which is still a club record.
#3 Ruud van Nistelrooy
150 goals in just 219 appearances, Ruud van Nistelrooy was one of the most prolific goal-scorers in Premier League history. His goal-scoring exploits had certainly safeguarded his name in United folklore. A lethal finisher, excellent goal poacher and an exceptional penalty taker, the Dutchman was the complete package.
His reputation as an all round and a complete No.10 was famous even before he reached United. Sir Alex was determined to sign van Nistelrooy from PSV Eindhoven. So much so, he kept in contact with the player for a year as he recovered from the cruciate knee ligament injury Ruud suffered whilst training with PSV.
Ruud van Nistelrooy probably has the unique distinction of probably being the only player in the Premier League era around whom the entire Manchester United squad was built.
#2 George Best.
"If I'd been born ugly, you'd never have heard of Pelé." Many a true word is spoken in jest, and few would argue that George Best was the most naturally gifted footballer Britain has produced.
He's been magical as No. 7. He's been exceptional as No. 11. He's been genius as a No. 10. He has scored 179 goals in 470 appearances. He's George Best.
Speed, agility, skills, brilliance on the field and a nagging ability to score from seemingly impossible positions and improbable range tells only half the story of the genius of this boy from Belfast. Shrugging off the initial homesickness which troubled him, Best signed for Manchester United on his 17th birthday and went on to win the League twice and even more famously, in a particular evening at Wembley, 10 years after the infamous Munich Aircrash, went on to lift the European Cup, scoring and winning 4-1 against Benfica, immortalizing himself in the Red Devils' hearts and memories.
#1 Wayne Rooney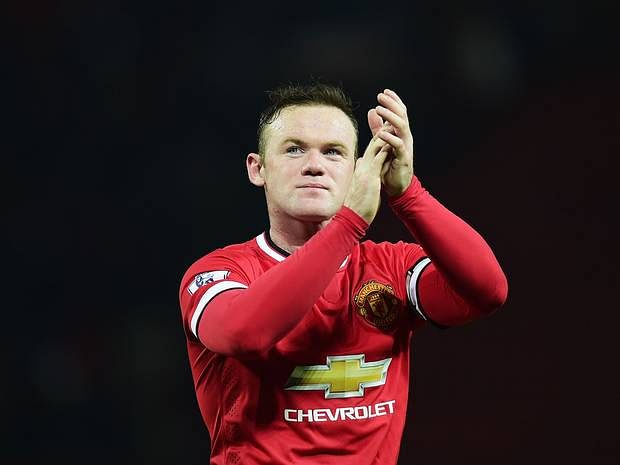 The current Manchester United captain has been a constant in countless United sides since his arrival. He has been a part of the Ronaldo-Rooney partnership, the Ronaldo-Rooney-Tevez trio, Berbatov- Rooney partnership and van Persie- Rooney partnership along with single-handedly carrying Manchester United on his shoulders alone in various matches and transition periods.
ADVERTISEMENT
Article continues below this ad
Scoring 237 goals in 502 appearances, he's already the joint second highest goal scorer for Manchester United and is closing in on Sir Bobby Charlton's club record of 249 goals having already surpassed him as England's all time top scorer.
Of course, it cannot be forgotten that it was as an exciting teenager that he burst onto the Old Trafford stage in September 2004, netting a wonderful hat-trick on his debut in a Champions League tie with Fenerbahce. Since then, he hasn't looked back, his hunger, passion and desire to compete and win every match driving him to greatness and a place in United's folklore.
ADVERTISEMENT
Article continues below this ad