Top 5 ODI captains and their last series
Published 01/22/2016, 2:07 PM EST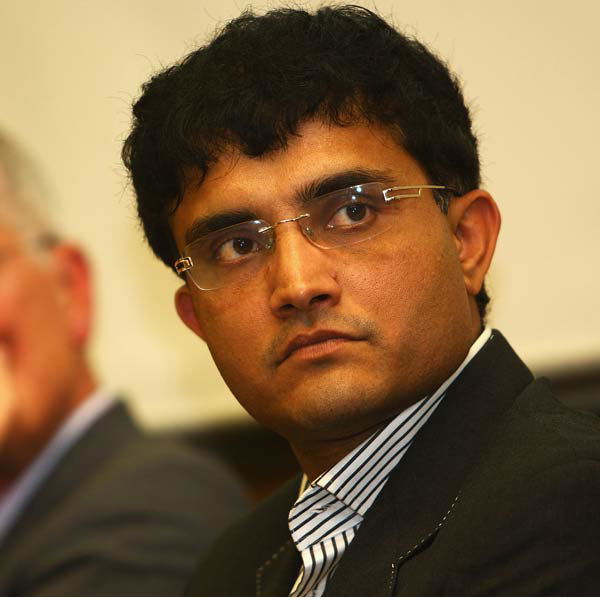 ---
---
EssentiallySports brings you a list of top five ODI captains in cricket and their last series.
ADVERTISEMENT
Article continues below this ad
1. Sourav Ganguly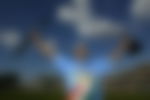 ADVERTISEMENT
Article continues below this ad
Tactically one of the finest skippers produced by India, Sourav Ganguly along with John Wright transformed the team from a bunch of raw talents to a feared and respected team. The condition in which he was handed the team and where he took the team has been an inspiration for generations to come. He has played a pivotal role in shaping India as it is today. When he was handed over the captaincy, India had just recovered from a notorious match fixing scandal which had tarnished India's reputation. He built the team from scratch and strived for excellence every time.
However, he could have been removed from the captaincy in a much more dignified way, had it not been for Greg Chappell whose rather autocratic regimes lead to a crackdown on many senior players. Ganguly, who had been struggling with the bat during this time, became a soft target. An alleged email containing shocking revelations made by Chappell was released which was later linked to Ganguly's ouster from the team.
Under Ganguly's last series as ODI captain, India yet again reached the final but choked against New Zealand. The series was a triangular series played between nations: India, New Zealand and Zimbabwe. India did not play up to its potential in the series and lost to new Zealand twice and almost gave away a match to Zimbabwe. Soon after the series, Ganguly was dropped from captaincy and from the team as well and Dravid was made the captain.
2. Graeme Smith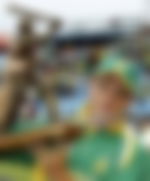 Graeme Smith has been yet another master class when it comes to captaincy. Not only his home record, but his away record has been something to boast about. His fearless yet tactical form of captaincy has been a model for future skippers to follow. He has achieved a lot under his captaincy, be it defeating England in their own backyard or the mighty Aussies for that matter.
However, the one thing that he was left craving for was a world cup title. He played five world cups under his captaincy (two ODI world cups and three T20 world cups) but couldn't win a single title which was quite a pity. Finally, he gave up ODI captaincy in 2011 after a poor run at the world cup as they were ousted in the quarter final itself and their chokers tag had played in their minds.
They were almost flawless in the group stages (barring a match against England where they lost by six runs) as they defeated favourites India. No one had expected them to lose against New Zealand, who were struggling to find any sort of rhythm. But the unexpected happened and Smith was left shellshocked at the behest of this outcome.
3. Ricky Ponting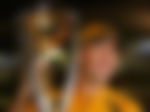 Ruthless, shrewd and unforgiving – All these words come to mind when we talk of Ricky Ponting's brand of captaincy. His records are enough to show the heights to which he has taken the Australians. A time had come under his captaincy when winning a match against the Australians was considered equivalent to winning a world cup.
However, all good things come to an end and so did this. As soon as Australia lost the commonwealth bank series, nothing went in their as well as Ponting's favour as they started losing on a frequent basis, something which they were not used to. They lost to India in India and lost to South Africa as well as England twice – one at home and one away.
The final nail in the coffin came when they were ousted from the world cup in the quarter final stage itself at the hands of Indians. These were signs of the fact that the era of Australian monopoly over the game had ended and Ponting had no option but to accept this fact and resign.
4. Andrew Strauss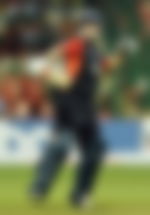 Yet another promising talent Andrew Strauss is rated as one of the best four captains English cricket has ever produced after the likes of Vaughan and Len Hutton.
He also took England to heights no one would have expected, especially with the team with which he was provided. His Ashes heroics can never be forgotten as he led England to the famous Ashes win in Australia. His hard work and tenacity on the field are something to be applauded.
However, he was yet another casualty of world cup retirements as he stepped down from captaincy in the 2011 World Cup after being knocked out in the quarter final stage itself and losing to the likes of Ireland and Bangladesh which gained him widespread criticism.
However, he scored a memorable century against India in that world cup which eventually led to a tie.
ADVERTISEMENT
Article continues below this ad
5. Kumar Sangakkara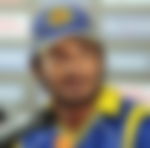 Just as fluent as he was with the bat, he showed the same fluency with his captaincy. In 2009, Jayawardene decided to step down from captaincy as he thought that would be in the best interest of the team.
ADVERTISEMENT
Article continues below this ad
This paved way for Sangakkara to come into the fray and Sangakkara did a decent job in his opening assignment as Sri Lanka were the runners up in the tournament. After that, despite a forgetful tour against India, Sri Lanka kept up the good work and defeated Bangladesh, Zimbabwe, Sri Lanka and India as well.
After this, Sangakkara became the first captain to win a series in Australia as the Lankan lions defeated the Aussies in both the T20 as well as the ODI series. Sangakkara announced before the world cup that he would be retiring from captaincy after the 2011 World Cup. He scored 465 runs in 9 innings and also took his team to the final without pouring a sweat.