Top 5 offensive Trio's in football
Published 11/25/2015, 2:00 PM EST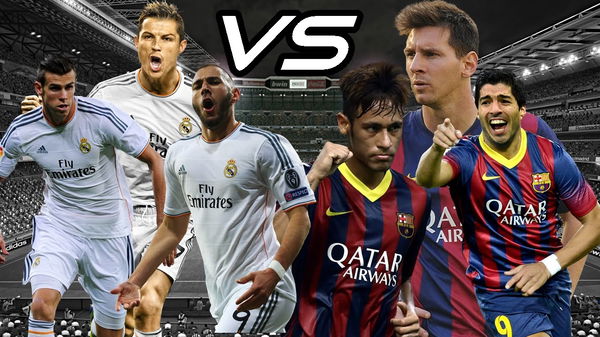 ---
---
The best defence is a good offence.
ADVERTISEMENT
Article continues below this ad
In football, if a team is capable of banging in a few goals every match, not only will it ensure the win, but it means that they are able to keep the ball in the opposition's half for a longer period of time, reducing their chances of scoring as well. This can be a game winner in the sport, especially in crunch matches. This falls largely on the shoulders of the strikers and/or the midfielders that are able to create an opportunity for their team.
Until recently, it was striker partnerships that were talked about, with teams favouring two men up front. From the likes of Cole-Yorke and Henry-Bergkamp to Rooney-Tevez and most recently Liverpool's famed SAS, good partnerships have always tormented defences, wreaking havoc and bagging the goals. But with a global shift from the old two striker system to the 4-2-3-1 or 4-3-3, attacking combinations are mostly trios now.
ADVERTISEMENT
Article continues below this ad
Here are the top 5 offensive Trio's plying their trade right now in the 2015/16 season.
5. CIA – Paris Saint Germain F.C.
Cavani – Ibrahimović – Angel di Maria
23 goals in all competitions.
After acquiring Angel di Maria, the wings of PSG have been reinforced and Cavani and Ibrahimovic have someone that is capable of sending down a lot of crosses, where their height also plays to their strengths.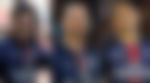 With Ibrahimovic not getting any younger, Cavani is going to be the focal point of the attack, yet age is not a hindrance for Ibrahimovich. He and Cavani have 9 goals each. Di Maria has a healthy return of 5 goals and 4 assists so far.
PSG have control over the French League, with 13 points over the  second place Lyon. They should be able to now focus on Europe and with their squad, they do have a chance of at least a semi-final berth.
4. Aumbeyang-Mkhitaryan-Reus  – Borussia Dortmund
48 Goals in all competitions
The Klopp era ended at Dortmund. They are now under a new coach with a new idea. Given their positioning last season, they started life early, having gone through the Europa League qualification before entering the group stage. It's in these early games that they were able to knock in quite a few goals, that really gave them the confidence boost and also allowed them time in bonding together on the pitch under the new coach.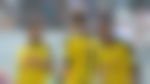 The trio have so far put last season behind them, qualifying to the Europa League knockout stage and are sitting comfortably in second in the Bundesliga (although a long way behind leaders Munich). They have been led by their attacking, and now healthy trio of Aubameyang, Reus and Mkhitaryan.
All matches considered (including the qualifiers), they have 48 Goals (23 Aubameyang, 12 Reus, 13 Mkhitaryan). They are the primary driving force for Dortmund. Not only are they able to finish the chances created, they are able to provide for each other. Among the 3 of them, Mkhitaryan has also provided 14 assists, which mostly have been finished by Aubameyang.
With all three of them fit, along with the midfield of Kagawa and Gundogan, Dortmund will want to consolidate second spot in the Bundesliga, and achieve success in the DFB Pokal, and the Europa league as well.
3. BBC – Real Madrid
Bale- Benzema – Cristiano
22 goals in all competitions
The trio of Bale, Benzema and Cristiano Ronaldo are the most expensive trio in terms of transfer fees paid. Prior to the 2015/16 season, they averaged close to 100 goals per season in the preceding two seasons.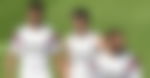 However, they have been the most injury plagued of star trios. Bale and Benzema have missed a total of 15 games between themselves. So far, Cristiano has also had erratic form, finding the net in 6 games out of 16. Between them, the trio have 22 goals in all competitions, 13 coming from Cristiano, although Bale, when fit has been more of a provider of goals to Ronaldo.
They should be able to regain their form soon, as Bale and Benzema need a few more games to fully overcome their injuries. But if past form is to be judged, expecting a total of around 100 goals from these 3 together, is not an unrealistic goal.
2. Muller- Costa – Lewnadowski  – FC Bayern Munich
44 goals in all competitions
Douglas Costa has given a new depth to the Bayern Munich attack, Thomas Muller has been consistent as he has been for several years for Bayern, while Robert Lewandowski has been one of the most lethal strikers in Europe this season.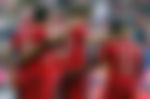 Lewnadowski and Costa really stepped up, following injuries to Robben, Ribery and Gotze. Most of the goal scoring from Bayern have come from Lewandowski and Muller, who have 39 goals between them. Costa, who just has 5 goals to his name, has 14 assists and is supplying the team with goals.
They have been consistent in their scoring which is a major plus point. With Robben now fit, Gotze and Ribery approaching fitness, it just gives Pep so many combinations to add into the midfield and attack around his star trio.
Facing Bayern Munich later on during the season, especially in the UEFA Champions league, is going to be a scary prospect.
1. MSN – FC Barcelona
Messi- Neymar – Suarez
39 goals in all competitions
ADVERTISEMENT
Article continues below this ad
Last season, the MSN trio of Barcelona proved to be the most deadly attack in the world. Luis Suarez and Leo Messi were the only players in Europe to have more than 20+ goals and 20+ assists each.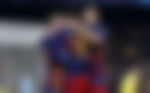 They have more or less picked up where they left off last season with 39 goals in all competitions. Messi was leading the charge early in the season but picked up an injury that side-lined him for around 2 months and Neymar missed a few games through illness.
ADVERTISEMENT
Article continues below this ad
However, during Messi's absence, Neymar and Suarez stepped up while Barcelona also sorted out their defensive issues and are now back to their free-scoring selves. No better evidence remains than the last 2 matches. A 4-0 win in the El Classico at the Berenbau, where Messi provided an assist on his return from injury, Suarez had a brace and Neymar had a goal as well. In the UEFA Champions League match, in a 6-1 win over AS Roma, Messi and Suarez grabbed a brace each.
Its just a matter of time for Messi to regain full fitness and then once again, be the team's leader in goals and assists. FC Barcelona's trio are all set to break last season's goal tally of 122 goals.