Top 5 Partnerships of Leander Paes
Published 10/29/2015, 11:06 AM EDT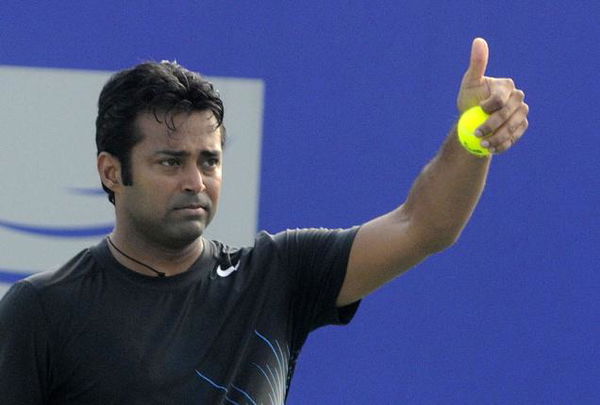 ---
---
If there is one person who has made the maximum contribution in tennis from India and brought laurels to the country, it is Leander Paes, who has some brilliant records and wins to his name as well.
ADVERTISEMENT
Article continues below this ad
He found success in both doubles as well as mixed doubles, winning eight and nine grand slam titles respectively.
Some very successful partnerships have helped him set the record of being the seventh male player in the open era to win 700 matches in doubles in 2015.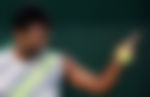 He is also the only Indian and 47 player overall to have more than 100 doubles partners. Spaniard Marcel Granollers became his 100 partner, with whom he teamed up for Aegon Open in Nottingham in 2015.
He also shares a record with Owen Davidson in the gentleman's category of winning the most (4) of Wimbledon mixed doubles titles in the open era.
Here, we take a look at the Top 5 successful partnerships of Leander Paes.
1) With Mahesh Bhupathi
ADVERTISEMENT
Article continues below this ad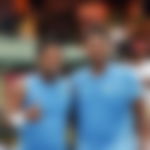 The 'Indian Express' or 'Lee-Hesh', as they are famously called, teamed up in 1998 and went on to win some great and memorable matches until their separation owing to personal issues and disparities. They have a respectable career record of 303-103. They reunited briefly in 2011 after a huge gap and won the Chennai Open.
Their famous wins include two French Open titles in 1999 and 2001 and one Wimbledon title in 1999. They have also been runner-ups on three different occasions that are the Australian Open in 1999, the US Open in 1999 and the Australian Open in 2011. 1999 thus remains to be their most fruitful year ever, becoming the first doubles team to reach the finals of all four grand slams in the open era.
They have also been very successful in the Davis Cup with the longest winning streak of 23 consecutive wins.
They also have a six-year end final appearance to their name.
Apart from GS, they have clinched the titles at Cincinnati, Houston, Atlanta, Tokyo, Orlando, Majorca and Miami.
2) With Cara Black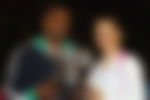 Leander Paes has a 3-2 record with Cara Black in Grand Slams winning the US Open in 2008 and Australian Open as well as the Wimbledon title in 2010. They were the runner-ups in 2009 at Wimbledon and US Open. With the win at Wimbledon in 2010, they made their fourth consecutive final Grand Slam appearance.
3) With Martina Navratilova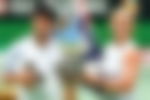 "She chose me as her mixed doubles partner at the Australian Open in 2003 and wouldn't take no for an answer," Paes recalled after winning the US Open in 2015 where Navratilova, his former doubles partner was present. They won the Australian Open and Wimbledon in 2003 and were the runner-ups at Australian Open and French Open in 2004 and 2005 respectively. The huge 17 year age gap never came in their way and their on-court understanding is a benchmark for others to follow.
4) With Lukas Dlouhy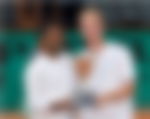 Paes hit the right note with Dlouhy after teaming up with him in 2008. They won the French Open and US Open in 2009 and were the runner-ups at US Open in 2008 and French Open in 2010. They have notable wins at Bangkok and Miami Masters and have made it to the finals of Halle Open, Rotterdam Open, Brisbane International, Dubai Tennis Championships, Rosmalen Grass Court Championships and Japan Open.
5) With Martina Hingis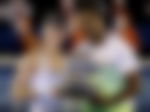 ADVERTISEMENT
Article continues below this ad
The year 2015 proved out to bring out the best out of both, sweeping three out four grand slams, with only a drought at Rolland Garros.
With the wins this year, the Paes-Hingis pair has become the first mixed doubles team since 1969 to win three Grand Slam mixed doubles titles in the same year.
They also didn't lose a set en route to the wins at Australian Open and Wimbledon, losing only a set at the final of US Open which they won.
They share a great camaraderie on and off the court which is the secret of their success as quoted by Leander after the post-match interview at Wimbledon. "Sometimes the chips are against you, sometimes they fool you. What I love about this teamwork is that in any partnership there's got to be one person who brings the energy to the team. There's got to be one person who takes all the pressure on their shoulder and drives the team forward.
ADVERTISEMENT
Article continues below this ad
"I know if I can keep Martina happy if I can keep her relaxed, the tennis I don't even have to worry about. This young girl is phenomenal on the tennis court and off of it," he said.
Hingis' punishing groundstrokes and Paes' deft net play is a deadly combo. With a combined age of 77, they seem to get stronger and improved after every match.
After the win at Wimbledon, Leander surpassed Mahesh Bhupathi's eight mixed titles, taking his tally to nine, falling behind only Martina Navratilova(10).