Top 5 Player/Manager-Fan Clashes of all time
Published 01/20/2016, 2:15 PM EST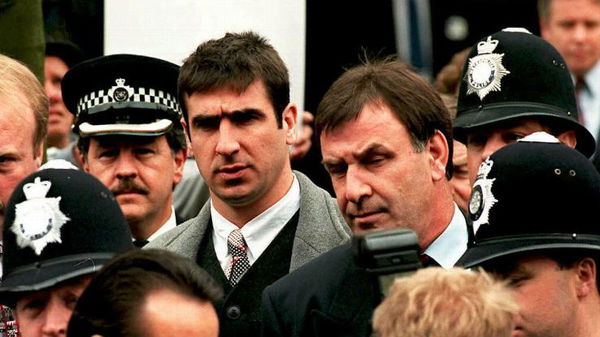 Players and fans don't always agree. However, things get a little too heated sometimes. It's never a pretty sight when fans and players collide and here are the top 5 player-fan clashes of all time.
ADVERTISEMENT
Article continues below this ad
1. Eric Cantona gives a fan free kung-fu lessons
Eric Cantona was called "King" Eric for a reason. He frankly didn't give a damn. If he felt like lobbing a keeper from a crazy angle, he would. If he felt like dribbling past an entire defense, he would. If he felt like leaping into the stands and lashing out at a fan in a manner Bruce Lee would be proud of, he most certainly would.
ADVERTISEMENT
Article continues below this ad
Manchester United were playing Crystal Palace in the league when Eric Cantona got sent off for the Reds in the 48th minute. On the way to the tunnel, Crystal Palace fan Matthew Simmons started hurling abuse at the Frenchman, who ignored it till Simmons apparently said something rude about Eric's mum.
Cantona  stopped, turned around and kung-fu kicked Simmons and then exchanged a few punches before being dragged away by stewards and United's kit man. He was fined 200,000 pounds by his club and banned from football by the F.A for nine months.
At a press conference following the incident, Cantona explained – "When the seagulls follow the trawler, it's because they think sardines will be thrown into the sea." Indeed.
2.  Brian Clough hits his own fans
Nottingham Forest had just beaten QPR 5-2.  A few fans decided to run on to the pitch to celebrate the win and this annoyed Forest manager Brian Clough, who furiously started randomly punching out at the pitch invaders.
Incredibly, instead of retaliating and fighting back, the fans agreed to actually apologise to Clough on live television. During the broadcast, Clough talked to the men as if they were kids who were staying up past their bedtime and even made them kiss him. Goes to show that when you get it right with the fans, they will worship whatever you do.
3. Dida's theatrical performance
This incident made the goalkeeper look more ridiculous than the idiot who decided to invade the pitch during Celtic's famous victory against AC Milan at Parkhead. The fan ran onto the pitch and slapped Dida on the shoulder before running away. Dida chased for a few seconds but when he realized he couldn't catch up, he fell to the ground and was stretched off. A performance worth an Oscar.
4. Chic Charnley vs the Samurai Warriors
James Callaghan Charnley (Affectionately known as Chic Charnley) was seen as a cult hero at Partick Thistle and this story just adds to his legendary status at the club. It was during a training session at Glasgow park in 2000 that two teenage boys turned up and approached three Thistle players, including Chic, brandishing samurai swords.
Charnley decided to take them on using his bare fists and one of the training cones and despite getting slashed by one of the swords, he managed to disarm the two attackers with punches.
ADVERTISEMENT
Article continues below this ad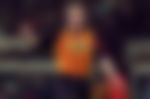 5. Lampard vs a crazy Spurs fan
Chelsea had just beaten bitter local rivals Tottenham Hotspur 2-1 in the replay of the F.A Cup Quarter-finals at White Hart Lane. At the end of the game, while the Chelsea players were celebrating the victory and applauding the away fans on the way to the dressing room, an 18 year old nut-job ran on to the pitch and headed straight at Frank Lampard.
ADVERTISEMENT
Article continues below this ad
The Spurs fan, later identified as Timothy John Lawrence Smith, attempted to punch Lampard in the face but the Chelsea and England legend ducked out of the way making the fan look like an absolute plonker. The entire Chelsea team then charged at the fan and started beating him up before being pulled away by stewards and manager Jose Mourinho.