Top 5 Super Subs of the Premier League era
Published 06/26/2015, 4:17 PM EDT
By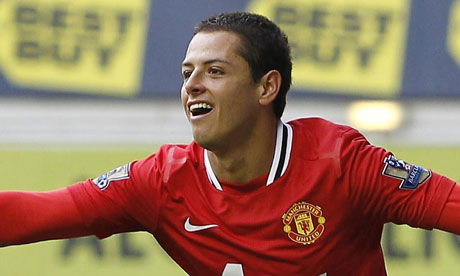 In the great game there have been some great managerial decisions, as people say. But when a manager brings on the player and they do well, the manager gets most of the credit, but if the player doesn't do well, then he gets most of the stick. Here are EssentiallySports' Top 5 Super Subs of the Premier League era.
ADVERTISEMENT
Article continues below this ad
5. Jermain Defoe (Tottenham Hotspurs)
ADVERTISEMENT
Article continues below this ad

Jermaine Defoe has been a great super sub for both club and country throughout his career. Although the England striker has always made it clear that he is not happy with being a substitute, he has the most appearances as one (34) for the England national team, scoring 7 goals and is the Premier League's proud record holder of the most goals scored as a substitute with 22.
His most memorable run of super sub fame was from June 2006 to September 2009. In that time, he made five substitute appearances between Tottenham and England, and scored 4 goals, two each for Spurs and England respectively.
4. Fairclough (Liverpool)

Fairclough might just be the original super sub.
For Liverpool, he scored 18 goals in 62 appearances as a substitute between 1974 and 1983. With Kevin Keegan and John Toshack playing up front, Fairclough never really had much of a chance to play a bigger part in the team but he was happy with his secondary role. Fairclough's most famous Liverpool goal came at Anfield as a substitute in a crucial European Cup quarter final against the French side St Etienne, a goal which prompted ITV commentator Gerald Sinstadt to famously bellow: "Super-sub strikes again!"
3. Edin Dzeko (Manchester City)

Already, Edin Dzeko is being branded a 'super sub' for his performances in recent years and there is some truth behind this, as the statistics show. Dzeko scored six goals this season, five coming from the bench, only one coming from a start. Incredibly, this season, 83 per cent of his goals have come from the bench, which would seem to validate the 'super sub' tag.
In 2011-12, there was just a minute or two left in regulation time, and City were still deadlocked 1-1. A draw would leave City four points behind Manchester United. Then there was that man again. Silva chip, Dzeko wheel and fire. Goal. Win!
2. Javier Hernandez (Manchester United)

Javier "Chicharito" Hernandez has only been with Manchester United for just over a full season but he has already made his mark as both a starter and a sub for the Red Devils.
Interestingly, his first goals in Community Shield, Champions league and League Cup also came as a substitute.
He was called the "next Solskjaer" because of his goal getting heroics as a substitute.
The Mexican international has scored nine goals in 21 substitute appearances for the club and he has a knack for getting a crucial one when needed. Not only is he the 2nd all time top scorer as a substitute for the Red Devils but between 2010 and 2014, Chicharito was Europe's leading scorer, coming off the bench, with 14 Premier League goals.

1. Ole Gunnar Solsjkaer (Manchester United)
ADVERTISEMENT
Article continues below this ad

Nicknamed the "Baby Faced Assassin", Manchester United's Ole Gunnar Solsjkaer is the greatest super-sub of all time. The Norwegian winger was prolific for United scoring a total 126 goals in 336 career appearances for the club.
He was the Red Devils' savior time and again as he scored a total of 28 goals off the bench during his time at Old Trafford, becoming known for his knack of snatching winners late for the club. Not only did he save his team, but he did it with flair and style.
ADVERTISEMENT
Article continues below this ad
One of his most impressive feats was coming off the bench to score 4 goals in the last 12 minutes of United's 8–1 thrashing of Nottingham Forest.
The most famous super sub strike to his name was the 1999 Champions League final winner that gave the Red Devils the treble.