Top 5 Tennis Matches to Watch During Coronavirus Lockdown
Published 04/23/2020, 11:38 AM EDT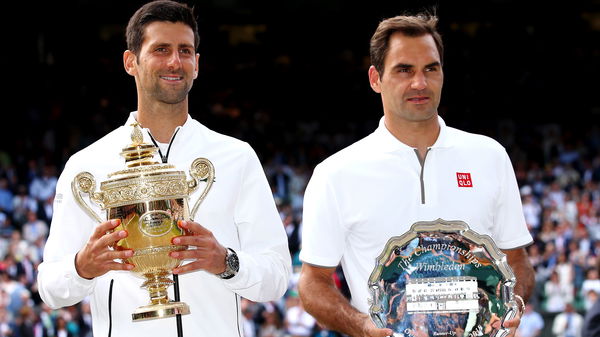 ---
---
Who would have thought that Australian Open will potentially be the last tennis Grand Slam of 2020. Coronavirus has put the majority of the world in self-isolation and has halted all major sporting events, indefinitely for now. Wimbledon has been cancelled and while RG has been pushed to September, it is unlikely to take place.
ADVERTISEMENT
Article continues below this ad
Now as most of the people are sitting at home, why not to look back at probably the most significant decade in the history of tennis, by revisiting 5 of the most defining matches involving the Big 3.
#5- Rafa Nadal def. Novak Djokovic- 2013 French Open Semi Final
ADVERTISEMENT
Article continues below this ad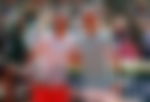 Novak Djokovic has a win against Nadal in Paris, but many have placed an asterisk over it, suggesting Rafa wasn't exactly cent percent fit. Beating a fully fit Rafa to win RG would have gone a long way to help Novak's claim to the title of GOAT. And the closest he came to it was in 2013. Only to be denied after 4 hrs and 37 mins.
It was arguably also the best match in Paris that had two of the Big 3 and should easily make any list of herculean battles fought on a tennis court. A controversial point in the decider that saw Novak touching the net before the ball bouncing twice might have made the difference. The margins were slim, as they usually are when these two face-off. A proper heavyweight tussle that felt like a virtual final.
#4- Roger Federer def. Rafa Nadal- 2017 Australian Open Final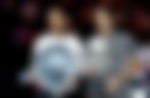 Had Federer not come back from a break down in the fifth set that night, Rafa Nadal would have been leading the table for most majors won. Instead, he still trails Roger. The significance of this match cannot be overstated. It ended Federer's 5 years drought of a Grand Slam as well as stopped Rafa from his second AO title, which would have assured he had won each major at least twice. The match was a topsy turvy affair with frequent spurts of brilliance from these two legends.
#3- Novak Djokovic def. Roger Federer- 2019 Wimbledon Final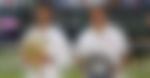 If you had to remind someone how it's more important to win certain points than to win more points in tennis, show them this match. Probably the most clutch performance you'll see in modern age sports. Novak Djokovic was second best to Federer in every single metric of the stats-chart. However, over the course of three TBs played in this nail biting encounter, Novak made ZERO unforced errors as compared to Federer's ELEVEN. And that's what gave him his fifth pineapple trophy and stopped Roger from a record 9th Wimbledon title. It shrunk the gap between Novak and Roger to FOUR, in the Grand Slams race, which otherwise would have widened to SIX.
#2- Novak Djokovic def. Roger Federer- 2011 US Open SF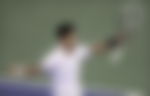 ADVERTISEMENT
Article continues below this ad
While statistically, Novak Djokovic's 2015 might have been a better year, but his 2011 was the one that changed the route of tennis history. And this match stood out as the most defining one of his defining season. Djokovic came back from 2 match-points down on Federer's serve and then went on to beat Nadal to lift his first USO title. He saved two match points against Federer in 2010 too. And if one were to say that these two defeats left a lasting impact at how this rivalry unfolded since then, it won't be an exaggeration.
#1- Novak Djokovic def. Rafa Nadal- 2018 Wimbledon SF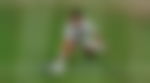 ADVERTISEMENT
Article continues below this ad
Roger Federer and Rafa Nadal had shared the last 6 slams before Wimbledon '18 began. Djokovic had given his top spot to his arch rivals and was finding his way back. And this match was the turning point. Djokovic was probably a misplaced passing shot away from crashing out to Rafa in this marathon, but instead he had played probably the most important point of his career late in the fifth set. Not just it was a match of supremely high quality but it helped Novak usher his great career comeback. And when all is said and done, this match might be the most significant one in the GOAT debate.