Top 5 tennis players with the shortest reign as World No. 1
Published 08/09/2015, 8:45 AM EDT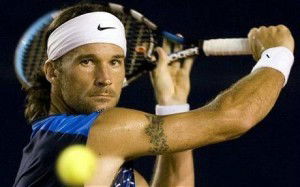 "Heavy lies the head that wears the crown."
It is very hard getting to the top. It requires skill, speed, endurance, family support, and a sage like concentration. But, they say it is harder to stay at the top. Once you are there, to find the motivation to train to your maximum limits, be on the road and win tournaments, knock off the contenders, the battle rages on. The following is a list of tennis players who embody the failure to do so. They were knocked off the perch quickly for some reason or the other, not necessarily a failure on their part. One common thread which runs through all these tennis players is that these were clay court specialists. Now, if that is a coincidence, or some deeper forces at work, it is impossible to tell.
ADVERTISEMENT
Article continues below this ad
Patrick Rafter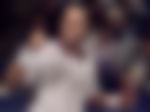 Reign as No. 1 (in weeks): 1 (July, 1999)
Grand Slams Won: 2 (US Open 1997, '98)
Now, Patrick Rafter is perhaps the most successful Australian player of the past 20 years. The tennis star won 2 US Open titles, and finished runner-up at Wimbledon, twice. But, for some reason, he holds the somewhat dubious record of being the No. 1 for only 1 week, the shortest reign in ATP history. Rafter's entire life was spent proving his critics and peers, particularly Sampras, wrong, who had dubbed him "not great" and a "one slam wonder".
Rafter was also Roger Federer's first Grand Slam opponent. He decided to make a comeback in 2014, to partner Hewitt at Australian Open 2014, but as expected, the comeback fell flat on its face.
Carlos Moya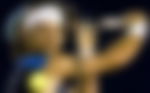 Reign as No.1 (in weeks): 2 (March 1999)
Grand Slams Won: 1 (French Open 1998)
Carlos Moya, is perhaps Chennai's favourite adopted son. Ever since its inception, till his retirement, Carlos Moya was a constant presence at the Chennai Open. But, before Rafael Nadal and Juan Carlos Ferrero emerged, Moya was the original Spanish clay specialist. Long locks, bulging biceps, rugged street fighter looks, he was a dream for the women and advertisers. On the court, Moya was always at his best on the red of Roland Garros, where he triumphed in 1998 and reached the QF thrice. He also finished runner up at the '97 Australian Open, where he shocked the world by knocking out defending champion Boris Becker in the first round itself.
Marcelo Rios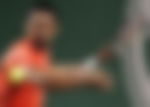 Reign as No.1 (in weeks): 6
Grand Slams Won: 0 (1998)
Now, El Chino has quite some records to his name. He is the only player in the Open Era to have been World No. 1 without ever winning a Slam! A runners-up finish at the Australian Open '98 was his best result. Before Nadal, he was the last player to have broken the hegemony of right handed players at the top spot. He was also the first Latin American to be ranked No. 1. Apart from that, he became the first player to win the three clay court Masters tournaments – Monte Carlo, Rome and Hamburg. His career ended way too early, when he had to give up tennis at 27 because of nagging injury problems. Since then, he has gone about playing a lot of exhibition matches. There was also a comeback, but, well, you know the story about comebacks.
Thomas Muster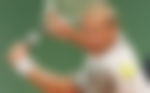 Reign as No.1 (in weeks): 6 (February 1996, March-April 1996)
Grand Slams Won: 1 (French Open 1995)
Now, this was the guy who was the original 'Master of Clay'. The Austrian was an expert clay court player, winning a mind boggling 11 titles on the surface in 1995 itself. His record on the surface that year was 65-2, which includes an unbeaten streak of 40 matches, which was the best since Borg's run of 46 unbeaten, 19 years before this. Muster is also one of only 3 players to have a Masters title on 3 surfaces (clay, hard court and carpet). Muster also had the worst possible record on the greens of Wimbledon for a top pro, never progressing beyond the first round, in 4 attempts! And yes, like every anti-climactic twist to the tale, there was a comeback. Won't add anything further.
ADVERTISEMENT
Article continues below this ad
Yevgeny Kafelnikov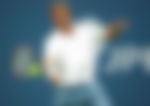 Reign as No.1 (in weeks): 6 (1999)
Grand Slams Won: 2 (French Open '96, Australian Open '99)
ADVERTISEMENT
Article continues below this ad
Kafelnikov is the only player in Open Era to have won two Grand Slams without ever having taken a Masters tournament. Talk about cometh the hour, cometh the man! He was as successful in doubles, with four Slams to go along with the two won in singles. He is also the only player to have won the singles and doubles title at the same Slam, achieving this astonishing feat at Roland Garros in 1996. Adding to this collection is the prestigious Olympic Gold medal won at Sydney 2000. As is the case, he too was a clay court specialist and was at his poorest on grass.
Trivia hunters might be interested in this one – amongst the players to have played against Roger Federer more than 4 times, he has the second best head-to-head against the Swiss, after Rafa Nadal, enjoying a 4-2 advantage against him. Kafelnikov now plays golf and poker. Also, he is notoriously patriotic and private, with almost nobody in the circuit having "really known him".