Top 5 Underrated Tennis Players
Published 04/21/2017, 3:33 AM EDT

Follow Us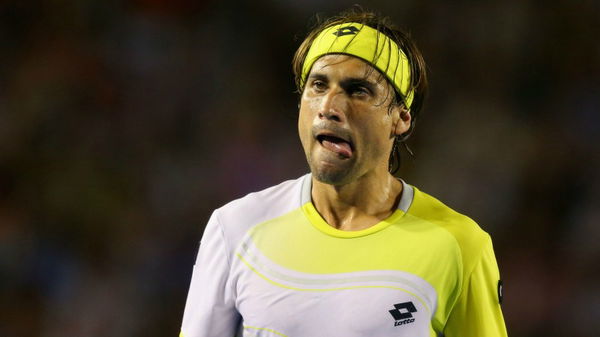 There have been various stars on the tennis circuit in recent years who have come and gone but are still remembered. In this particular feature, we attempt to find players in recent times who deserved more credit than their rankings or the media attention they received. It is often based on potential and always based on what they achieved in their respective careers.
America's Favorite Video Today
Here we look at the 5 most underrated Tennis players in recent years.
ADVERTISEMENT
Article continues below this ad
#5 David Ferrer
One of most consistent performers in the Men's Tennis arena, David Ferrer had been a regular top 10 player on the circuit, with 2019 being his final year at the circuit. Looking at his Grand Slam performances: The Combative Spaniard has been in the circuit with some regular appearances at the Semis and Quarters of various Grand Slams.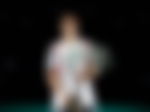 In the French Open of 2013, he reached the final without dropping a set but was obviously denied by the Reigning Champion of clay – Nadal. One of the primary reason for his underrated tag ought to be because he hasn't won a Grand Slam yet. But whenever some big player is in his quarter of the draw, it is considered an "easy outing" and also rather trouble-free which is not fair because he has been a stellar athlete, and is always a contender heading into any match. He has proven himself from time to time to be a constant force and threat to the big players. He has always been one of the quickest movers on the court, even now despite his age. Tennis would is bound to lose one of its hungriest player on tour.
#4 Vera Zvonareva
Known as a 'pusher' because of her defensive technique, Vera Zvonareva couldn't be a big player in the Women's circuit due to the advent of 'power tennis' in the Women's circuit.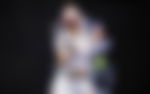 Who is a 'pusher'?
The Russian had a fruitful year in 2010. She made the finals at Wimbledon and the US Open, also reaching a career-high ranking of World No.2 the same year. At Wimbledon, Vera was hammered by the ruthless Serena 6-3, 6-2. Two months later she was throttled by Kim Clijsters in New York 6-2, 6-1. It was quite evident that 'power tennis' usually thwarted relatively defensive players. But, Vera Zvonareva was different, with some great mental character and strength. She often beat the top rated and physically superior Women in various tournaments.
In doubles, she has won four Grand Slam titles. Two of the titles came in women's doubles. After a hiatus from tennis in 2013, she returned to the circuit after a year and a half due to a shoulder injury. But, she could never be as good as her earlier form, losing consistently in the first round matches.
#3 David Nalbandian
David Nalbandian was an incredibly talented player who could have reached another level in terms of success. In 2002, he had an opportunity at a Grand Slam in Wimbledon, but was blown apart by Lleyton Hewitt – 6-1, 6-3, 6-2. He later appeared in four more Semi-Finals at the Grand Slams but never went home with the title.
With a freak incident to his name, Nalbandian hasn't been known as a great player as he should (maybe could) have been. During Queen's Club final prior to Wimbledon in 2012, he kicked and destroyed a wooden box in front of a linesman due to frustration after losing a point. It left the linesman with a chunk of lumber in his shin and subsequently left Nalbandian disqualified.
But he was very well known for his Davis Cup contributions to his country; With a team to play for, he could override his doubts and frustrations, to finally show off everything he had. When it matters the most in big Singles matches, he would falter even after playing some brilliant Tennis. Known for his backhand—easy, silky, varied and lethal. Nalbandian actually was one of the very few players with a two-handed backhand that was so brilliant to watch.
#2 Svetlana Kuznetsova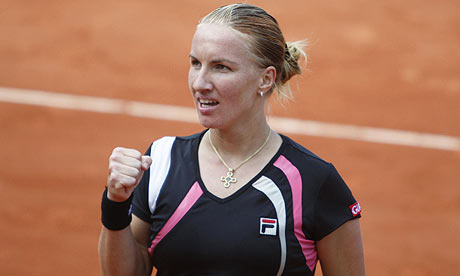 Kuznetsova has two Grand Slam titles to her: 2009 French Open and 2004 U.S. Open. She's been in four Grand Slam finals. But the question is why isn't she spoken about?
Apparently, even Russian President Vladimir Putin ignored Svetlana Kuznetsova. In 2004, President Putin called Sharapova and Anastasia Myskina to congratulate them after their wins at Wimbledon and French Open respectively. However, Vladimir Putin didn't do the same for Kuznetsova after she won the U.S. Open.
Being a rare all-around player on the WTA tour, Svetlana Kuznetsova had all the qualities that could place her even higher in terms of success. She had the power of Williams sisters and yet the defensive technique of a 'pusher'. What destroyed her career was injuries; Injuries plagued Kuznetsova's promising career and eventually leading to retirement in 2012.
But she made a comeback in 2013 and at the French Open reached her second consecutive Grand Slam quarter-final. She lost to world No. 1 and eventual champion Serena Williams in three sets. She eventually won her first WTA title in almost four years in 2014 at the Citi Open outlasting Kurumi Nara. She entered the Top 10 again in 2016 before dropping to the 11th position, in 2017, ending her 65 weeks streak in the top 10.
ADVERTISEMENT
Article continues below this ad
#1 Nikolay Davydenko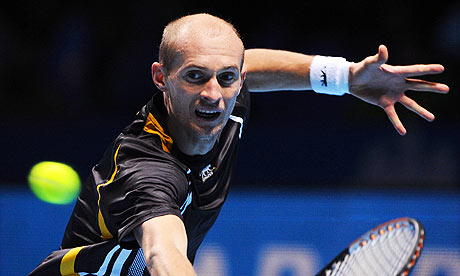 ADVERTISEMENT
Article continues below this ad
Looking at his Grand Slam record: The Russian had reached the Semis at both the French Open and US Open in the year of 2007. He was always a troublesome opponent for the big fish in the circuit. Though he has never reached the final, he appeared in the Semis on four separate occasions.
Known as one of the least popular players to have been in the Top 10, Nikolay Davydenko clearly didn't have a following as much as the other players did. A betting scandal to his name did not help his case in terms of earning followers. Due to the fact that he also didn't have a big personality (in terms of aggression or arrogance) as compared to his fellow Top 10 players, he never craved for the spotlight either. A truly underrated athlete.
Providing feedback will help us make your experience better.
Enjoyed Your Read? Let us know how likely you are to recommend EssentiallySports to your friends!