Top 5 Video Games of the Current Gen Consoles
Published 07/31/2020, 7:04 AM EDT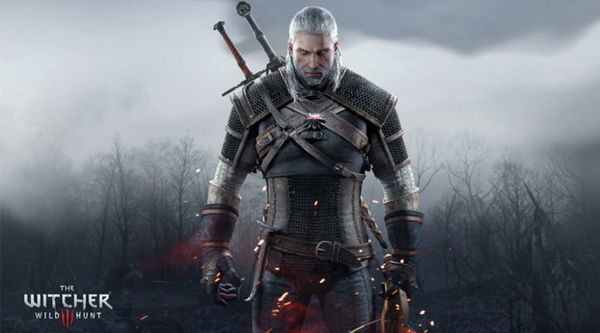 ---
---
The Xbox and PlayStation divide the world into two segments. This is a constant debate with no possible end in sight. With the release of PS5 and Xbox Series X around the corner, this conversation has only heated up. Both the consoles will arrive with some power-packed changes in order to allure the people to choose one over the other. Developing and producing exclusive video games is one way of winning this battle of preference, enticing people with dynamic games, visuals, and storylines.
ADVERTISEMENT
Article continues below this ad
However, independent studios are non-aligned and play a mediating role in this debate. These video games are produced and developed to be played on both platforms without any prejudice. In this article, I will talk about the top 5 video games produced on both platforms for the current generation of consoles.
Red Dead Redemption 2
ADVERTISEMENT
Article continues below this ad
While all of us are eagerly waiting for Rockstar Games to give us an update on GTA 6, they did release Red Dead Redemption 2 in 2018. This is a character-driven game set in the old West with millions of tiny details. There is no single idea that did not make its way into the game's story. Set in Rockstar's most authentic and lived-in open world ever, there are so many things to do, so many people to meet, and so many places to explore that it's giddily overwhelming.
I, for one, spent a great deal of time just loitering around because of how alive the characters and places really are. Red Dead Redemption 2 is an undeniably pretty game, across the board. The game has it all indeed, from background to visuals to galvanizing side missions. The moment you start playing the game, you will feel like a member of the Morgan family.
Grand Theft Auto V
The game was released in 2013, however, a remastered version did arrive just a year after. It is, undoubtedly, one of the finest games ever made. The numbers speak for itself. The game managed to cross the billion mark in sales after just 3 days of release. Over a period of 7 years, Rockstar Games have made upwards of 6 billion dollars and sold more than 120 million copies. The highlight of the game is the 3 protagonists. The ability to switch between characters during a mission gives it an almost pseudo-multiplayer approach.
Over the years, GTA 5 has managed to break all records and is doing the same to date. Unsurprisingly, Sony announced a remastered version of the game along with the release of PS5. What more can this game do? We will find out in a few months' time.
The Witcher 3
The Witcher 3's landscape is one of the most authentic-feeling open-worlds I've ever seen. If you have played the previous versions, you will see a stark difference in terms of cohesive and immersive gameplay. The characters have been meticulously crafted and rendered, which gives them a unified purpose. The game presents a more mature lead which I haven't seen in a lot of games. As you expect more through its gradual course, the game fulfills that aspect. The free roam gameplay has been compared to RDR2. They do present this uncanny dash of hope through dark humor, the wilderness which presents a world of endless possibilities.
The game also boasts of an excellent background score and voice-overs that enhances your experience. The well-crafted quests and side quests, which amalgamate spectacularly in the end, will compel you to spend hours on end in the game. It doesn't spring on you like the previous versions but rather grows on you with time. The smallest decision in the game plays a huge role in the story and character's development. The combat is so fluid and realistic that you will spend your time looking for bandits just to bash them up. If you feel you have outsmarted your enemy, you are mistaken. It's just another must play.
Assassin's Creed Odyssey
ADVERTISEMENT
Article continues below this ad
Assassin's Creed Odyssey is an action role-playing video game developed by Ubisoft Quebec and published by Ubisoft. It is the eleventh major installment, and 21st overall, in the Assassin's Creed series and the successor to 2017's Assassin's Creed Origins. The game is set 400 years before the events of Origins. It recounts a secret mythological history set during the Peloponnesian War. This war was fought between the city-states of Greece.
The player takes on the role of a mercenary and is able to fight for the Delian League, led by Athens, or the Peloponnesian League, led by Sparta. The primary objective of the game is to restore the fractured family of siblings who were left to die by their father. I am pretty fond of this series. It has great visuals, great twists in events, and some breathtaking missions. The game features a number of historical personages that players can encounter and talk to.
Rocket League
ADVERTISEMENT
Article continues below this ad
It is considered to be a cohesive game in terms of precision of movement and ease of access. It's a vehicular soccer game developed by Psyonix. Gradually, you get a basic idea of how the game works and the physics behind scoring a goal. You will, in all probability, never forget your first goal, as hitting the back of the net produces this vibrant explosion of fireworks. The game gets you this sense of fulfillment even after 100 hours of play. Each time you score, it will make you feel like you planted your foot and curved the ball into that net. Knowing what you want to do will require the intent and skill that will come with time as you understand the movement and execution.
This might be considered a pretty controversial choice. But hey, everyone has a preference and I do hope you like my list. Comment down below and tell us which video games are missing from the list.