Top 5 Wimbledon rivalries
Published 06/25/2016, 3:16 AM EDT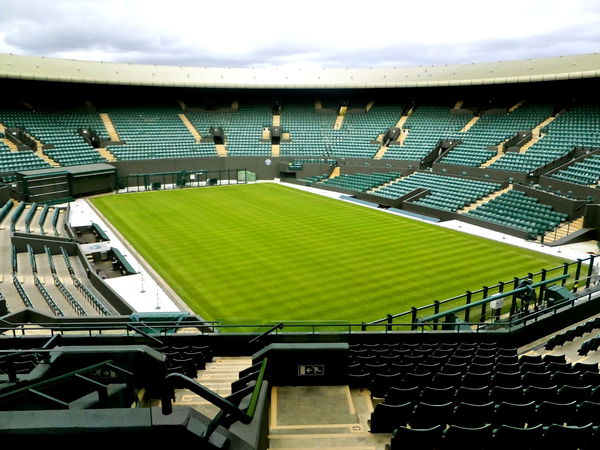 Wimbledon, one of the most prestigious tennis grand slams is just around the corner and we simply cannot wait any longer. The freshly trimmed blades of grass await the gladiators that will battle at the heart of London from the 3rd of July. The likes of Roger Federer, Rafael Nadal, Andy Murray and of course last year's champion Novak Djokovic along with other big names will be a part of this year's championship.
ADVERTISEMENT
Article continues below this ad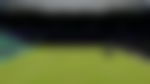 Every successful player has once in his career had a rival who has given him tough competition on every occasion. Wimbledon has also brewed many tennis rivalries over the years, some of them lasting for almost a decade. As often said, rivalry and competition helps a person to build character, personality and become successful, these tennis rivalries between the players brought the best of out of the both of them and helped them achieve greatness.
ADVERTISEMENT
Article continues below this ad
Some of the greatest Wimbledon rivalries have excited us as fans of the sport over the years. Here are the top 5 tennis rivalries in Wimbledon history :
1) Andre Agassi – Pete Sampras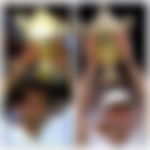 During the 1990s, Andre Agassi and Pete Sampras were both on top of their game. They had left the pack far behind and were starting to produce a world where no one else was allowed to enter as they won all the majors in the game. Rivalling each other at every event, they provided tennis lovers with feast after feast of sumptuous, mouth-watering tennis. Both had different styles of play, and although they played each other on only two occasions at Wimbledon, they put on the greatest of shows. Sampras coming on top both the times, once in quarter-final and the second time in the all important final.
Their rivalry was not just limited to Wimbledon; they showcased their talent on other courts as well. They faced off in four more grand slams finals; Pete Sampras winning three of them.
2) Serena Williams – Venus Williams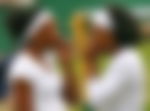 This rivalry would be a fairy tale or a dream come true for every parent, seeing both their children competing at the highest level and at the biggest occasions. Serena Williams and Venus Williams, first sisters, then opponents, as they have been quoted saying a million times, have stuck to their words as they have competed gracefully and skilfully (and rather loudly too, one must say) in their encounters on court.
Serena Williams- winner of 21 grand slams singles titles and Venus Williams- winner of 7 grand slams singles title were the most dominant forces in women's tennis during early 2000s. Although Serena is still going on and possibly becoming a worthy contender for the title of the greatest woman to ever play tennis , Venus did showcase her talent to her potential and remained world no. 1 for quite some time.
These two faced each other on four separate occasions in the Wimbledon finals in 2002, 2003, 2008 and 2009 with the younger sister coming on top three times. These sisters created history by competing in four straight finals, no two players had competed in four straight grand slams finals before. Both the sisters have provided us with a lot of entertainment over the years.
3) Chris Evert – Martina Navratilova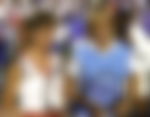 Chris Evert and Martina Navratilova ruled the women's tennis world during late 70s and 80s. These two in total share 36 grand slams titles with 18 slams each. Evert and Navratilova, both former world no. 1, competed with each other 15 times on grass, with the latter winning on 10 occasions and the former, 5.
These two have been considered as the greatest of women's tennis. Not only in Wimbledon, they have competed with each other on other courts 9 times in the finals , with Navratilova winning 5 and Evert 4.
4) Björn Borg – John McEnroe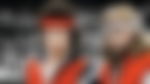 One was Swedish and the other American. One used to play from the baseline and the other used to come up to the net very frequently, they were completely different players from each other. In 1980, Borg- going for his record breaking 6th consecutive Wimbledon championship- met American John McEnroe and displayed their talents and provided the world with a match which is considered one of the best Wimbledon matches in the championship's history, in which Borg won and set the record of six consecutive Wimbledon titles, which still hasn't been broken by any player.
ADVERTISEMENT
Article continues below this ad
Both the players were very different from each other mentally too; Borg was usually cool headed and seldom lost his calm demeanour, while the American was often sighted losing control over his anger and was known for his side-court tantrums. These two went on to become the greatest players ever to play tennis. Although they faced each other only twice in Wimbledon, but this pair is still considered one of the best rivalries in tennis world.
5) Roger Federer – Rafael Nadal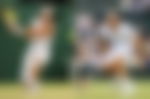 ADVERTISEMENT
Article continues below this ad
This rivalry requires no introduction, possibly the best sporting rivalry ever between two men who are considered as the best ever to play the game. Roger Federer, the man who has the most number of grand slams and has been the highest ranked seed for the longest period of time versus the man who broke Federer's dominance. These two first met at Wimbledon in the finals of 2006, where Federer beat the Spaniard, they met again in the finals of Wimbledon 2007, where the Swiss maestro again came on top and secured his 5th Wimbledon championship. In 2008, the Spaniard finally won his first grand slam on grass beating the then world no. 1 Roger Federer, and preventing him from equalling  Björn Borg's record of six straight Wimbledon Championships.
Their rivalry was limited to the court, as they both have often cleared the air surrounding their relationship off court by saying that they have a very good relationship outside court and are good friends. This pair have went on and featured in many more grand slams finals and have produced some very memorable moments for the lovers of this great sport.