The top 5 Winners of Transfer Market so far
Published 07/19/2016, 5:18 AM EDT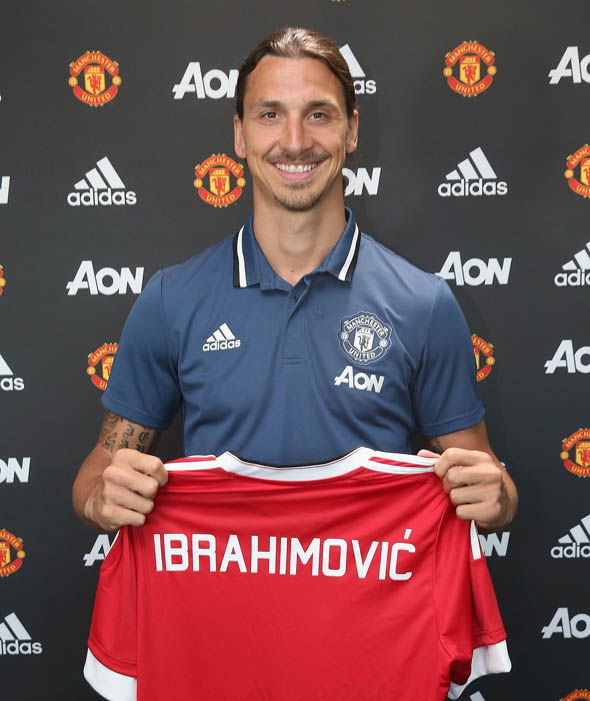 ---
---
As the Euro 2016 ended on a high, the focus has again shifted back to club football. The ongoing summer transfer window has already seen some great and shocking transfers and there are many more to come hopefully. Big clubs like Real Madrid and Barcelona have been relatively quiet but Manchester United, Chelsea and PSG have been very busy. Let us have a look at the clubs who have done some awesome business in the transfer market this summer so far.
ADVERTISEMENT
Article continues below this ad
5. Southampton
ADVERTISEMENT
Article continues below this ad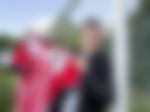 Southampton, the club which gets robbed by the big EPL clubs specially Liverpool, despite everything, always makes some awesome signings replacing the players perfectly. Saints have totally rejuvenated since getting back in the top flight and have given the champions a run for their money. They have qualified for the Europa league for the second consecutive time, a league which has heavy weights like Liverpool, Spurs, Chelsea, Arsenal etc. They have already signed Pierre-Emil Hojbjerg from Bayern Munich and Nathan Redmond from Norwich and you can expect few more good signings. Having lost Victor Wanyama to Spurs and Sadio Mane to Liverpool, they have recovered very well. Claude Puel was revealed as the new manager which is a very tactical signing by the Southampton board making a lovely like to like replacement for the manager as well. They will be the dark horses again and will cause some big upsets.
4. Crystal Palace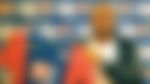 Crystal Palace surprisingly are one of the most active clubs out there in the transfer market. Palace suddenly went on a summer spree signing Andros Townsend, Steve Mandanda and James Tomkins in a week. Alan Pardew is surely a happy man now as he has got enough arsenal now to compete for Europa place at least. Steve Mandanda has been the best goalie in the French league in the past five years or so and we all know the quality provided by Townsend in the midfield. Tomkins signed for just 10 million pounds from West Ham is a very tactical buy and will help Palace fix their leaky defense. The rumors of signing Benteke only makes it better for the Palace fans.
3. Bayern Munich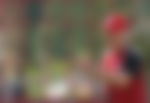 Bayern Munich already have a really good squad and with the addition of Carlo Ancelotti as manager it only helps them get better. The Italian himself said he is not going to bring a revolution in terms of signings and has surely stuck to his words. Bayern have made two signings so far and both world class. The signing of Mat Hummels has been a shock as the Dortmund captain signed for the Bavarians without a second thought. He is one of the best centre backs in the world who now returns back to his childhood club to help them win more trophies. Renato Sanches was signed as well from Benfica. The 18 year old is a complete midfielder with great speed and dribbling skills. The youngster was a very hot prospect in the market and was grabbed away by the Bavarians. The teenager just won the Euro with Portugal and became the youngest ever to do so. Bayern is now much stronger as they were under Pep and will provide a tough challenge to Real and Barca this time.
2. Paris Saint Germain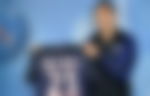 PSG have been on a role this summer after firing Laurent Blanc as he wasn't able to succeed in Europe. They brought in Unai Emery, who having won Europa thrice with Sevilla is a great replacement. It didn't took long enough for Emery to bring his favorite player from Sevilla, Krychowiak as his first signing. This was quickly followed by signing of Ben Arfa after he impressed last season at Nice. PSG beat competition from many EPL clubs to get the Newcastle flop. The rumors about signing of James Rodriguez and that of Alexandre Lacazette from Lyon to replace Zlatan Ibrahimovic are still in the air. PSG have been big winners of the transfer market so far letting Zlatan out at the right time. Making some nice signings and a great managerial change, PSG have got what it takes to win the UCL this time.
ADVERTISEMENT
Article continues below this ad
1. Manchester United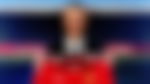 ADVERTISEMENT
Article continues below this ad
The most active club in the market, Manchester united, have already roped in some great players in the initial stages of the transfer window. The most important signing being that of Jose Mourinho as the manager. He is a born winner and has shown that in many different leagues varying from EPL, La liga to the Portuguese league. He doesn't play that much attractive style of football but the quick counter attacks are a treat to watch especially from his time at Real Madrid. Jose will continue his personal battle against Pep Guardiola as the latter signed for Manchester City. Jose didn't take much time to bring in changes as United first bought a much needed center back Bailly from Villareal after the Ivorian had a decent season with the Spanish club. This was followed by signing of Zlatan Ibrahimovic for free. Though a great player, he is 35 now and may not prove to be a great signing as Mourinho plays a fast counter attacking football. The best signing so far has been Henry Mkhitaryan from Borussia Dortmund to add a much needed flair in the midfield. There is a strong possibility that Paul Pogba may also be signed in the coming days but most probably this transfer saga will only get solved on the deadline day. The signings so far have been great for United but some of the big names will have to leave as well.