Top 5 Young Managers in World Football
Published 05/21/2016, 10:15 AM EDT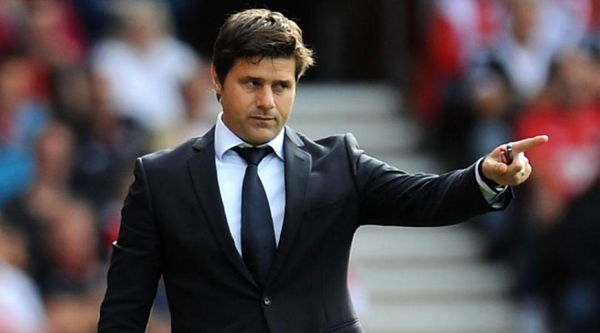 "Football managers are like a parachutist. At times, it doesn't open. Here, it is an umbrella. You understand, Mary Poppins".
ADVERTISEMENT
Article continues below this ad
-Claudio Ranieri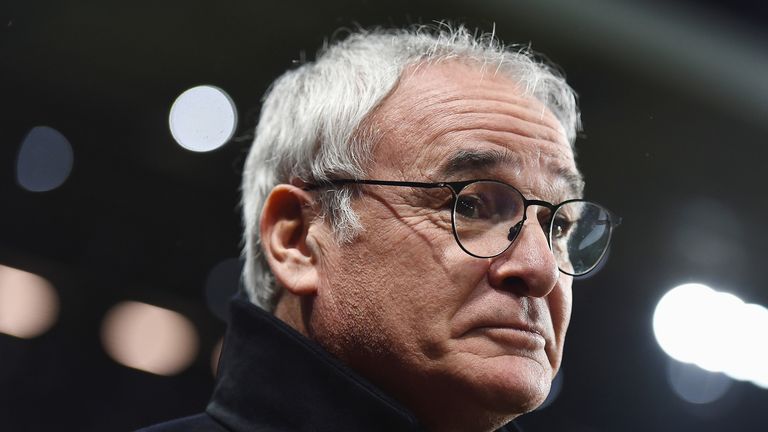 Managing is an interesting task. A difficult one too, if one doesn't know what he/she is doing. It requires skill, talent, experience in the area and of course, as Mr. Ranieri pointed out, luck.
ADVERTISEMENT
Article continues below this ad
Managing something as popular as a top level football club is an even meaner task given the level of competitiveness and commercialization has given almost no room for error to the people at the helm of a football club. 5 games without a win and you are out. As was the case with Robert di Matteo, who managed Chelsea in a crisis situation, made the improbable Champions League triumph against all odds and was still sacked at the end of the same season in which he won  the UEFA Champions League for Chelsea.
Then there is the case of Rafa Benitez. European Cup winner with Liverpool, he went on from managing one of the biggest clubs in the world in the form of Real Madrid to managing a club which has now been relegated to the 2nd tier of English football, Newcastle United, all in the same season. If you do not want yourself to be described as "a headless chicken leading a group of sheep", stay away from this profession. This profession requires craft, nuance, and leadership.
There are some success stories as well. Prodigies are everywhere and so are people who are able to walk the talk from quite a young age, and we are fortunate enough to be living in this age of renaissance. Young managers coming through the ranks to create altogether new techniques either just by tweaking the previously established formations or by introducing a totally different yet revolutionary idea.
The footballing world is a cruel place to ply your trade in. Yet, we have seen a decent rise in a number of inspirational, and talented young managers in recent years. The Top 5 of the lot are:

1. Mauricio Pochettino: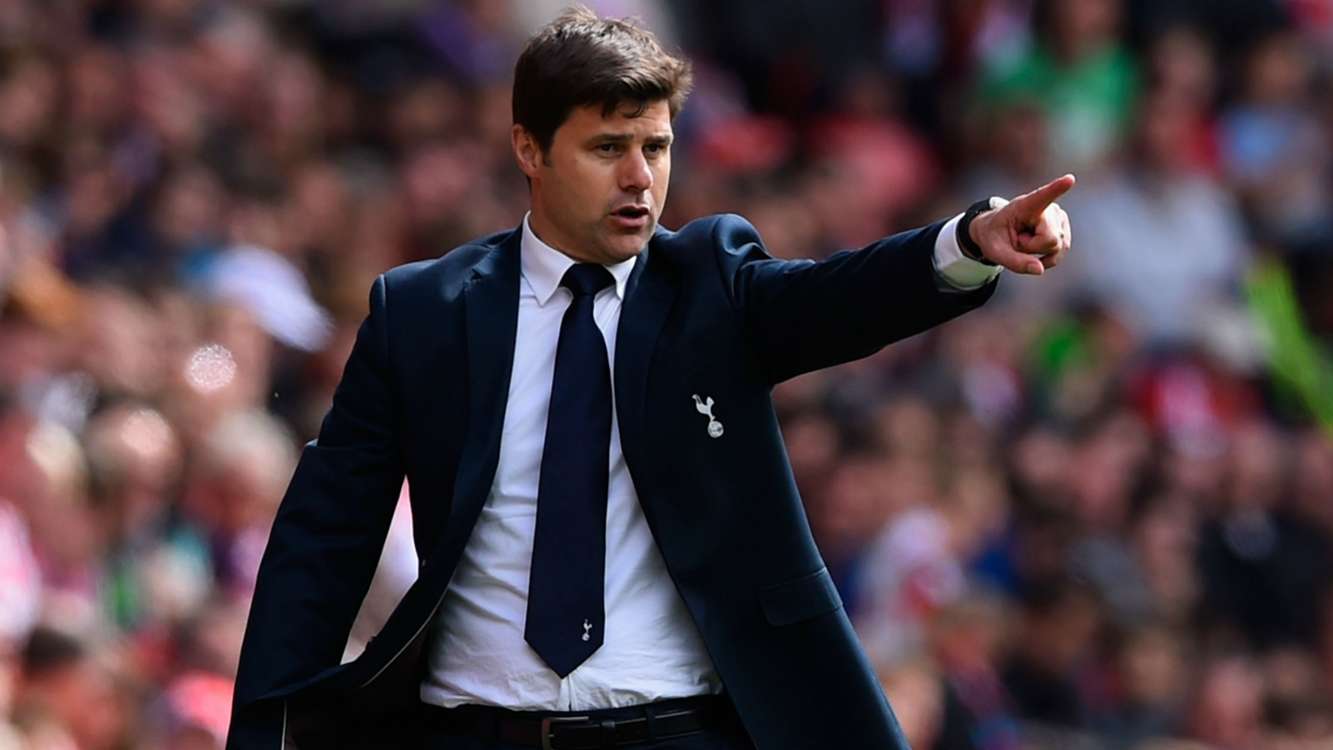 He did it with Southampton. Now he has done it with Tottenham Hotspurs. A true mark of a remarkable coach is his ability to perform with young, inexperienced, lesser known players. Mauricio Pochettino with his high-energy, high-tempo, high-pressing footballing play requires a really young and energetic midfield. And his style of play has given us Adam Lallana, Jay Rodriguez, James Ward-Prowse, Nathaniel Clyne, Luke Shaw as well as a rejuvenated Erik Lamela, Dembele, Eriksen and unearthed gems like Harry Kane, and Delle Alli from Spurs.
The strength of Pochettino lies in his remarkable coaching skills. He moulds and carves players to suit his preferred style of play of high pressing and high energy as mentioned above. He is not taking ready-baked cakes. He can change players' positions. He has taken an Erik Lamela, whose confidence was rock-bottom, and turned him into a menacing wing man. Moussa Dembele, who was always talented, now looks the solid rock at the centre he should be. Jan Vertonghen is now able to harness and control his ego.
What Pochettino did at Southampton and achieved at Tottenham was sensational because he affected the mentality of his players. A sign of a great coach. And when Sir Alex Ferguson considers you as one of the best at the job, you sure have an amazing talent in football management. With a series of right moves, Pochettino can only go up from here.
2. Thomas Tuchel
If Pochettino based his success on his coaching abilities, then Thomas Tuchel, who followed in Jurgen Klopp's footsteps at Mainz and Dortmund, has built his success on a desire to innovate and experiment. If Arsene's the Professor, then Thomas is the keen student of the same subject.
Surprisingly, though, Tuchel had been promoted from youth to head coach without any prior experience at Bundesliga level, two days before the start of the 2009-10 season. The former defender's active career had seen him play only eight Bundesliga matches, 2 games for Stuttgart Kickers before a spell in the third division at Ulm, after completing his Economics graduation which he did only so that his mom "could sleep better".
And yet, the tips and tricks he learnt under his Ulm coach, Ralf Rangnick, who introduced him to the novel concept of zonal marking, later helped him to revolutionize the Bundesliga.
Ignoring all football adages and following the picture of the map he had in his mind, he went on to become a success story.
He made a mockery of the age old footballing cliche, "You can only win with a settled team, versed in a specific system."
Tuchel constantly tweaked his sides, shuffled his side constantly, according to every game's needs, and believed that Mainz could only survive in the league if they could play in a variety of styles, nigh impossible to predict for opponents.
"We didn't want to break rules for the sake of it," he said in a talk for a German think tank. "We had to come up with ideas because we knew were inferior as a team."
Tuchel, who is also a great coach and puts each and every cone himself during every training session according to his needs, has his players practicing on slippery, extremely narrow or extremely wide pitches, makes them control the ball with their knees before passing and instructs defenders to hold on to tennis balls to stop them pulling the shirts of opponents. The aim is to make training so complex and mentally demanding that the game feels relaxing by contrast. "At first, we wondered what these things had to do with football but we realised quickly that they worked," said Neven Subotic. "Some exercises last two and a half hours. But because they always change, it doesn't feel like that".
That's the genius of Thomas Tuchel.
3. Zinedine Zidane
Certain men have an aura around them. Their class and sassiness brush onto everyone they come in contact with.  Zinedine Zidane is one of those "men".
You know him.
You are awe-struck by his magnificence.
A magician at work during his playing days at Real Madrid, now he's performing the role of a craftsman at work from the dugout of Real Madrid. All this, with no experience of managing a club of the stature of Real Madrid, and replacing an experienced tactician in the form of Rafa Benitez, Zidane has done an incredible job.
His secret to success lies in simplicity. He has amazing players in every position. From Navas to Ronaldo and Bale, his team is full of match winners. So, he adopts a simple style of play by playing all his best available players in their favourable positions and man-marks the best opposition player to nullify his impact on the game. Also, his training methods are described as "simple" and "basic".
Unsurprisingly, performances by his teams have been phenomenal. He won his debut match as a coach, 5-0.  His debut El- Clasico was also won handsomely despite his team  going down to 10 men, becoming the first Galactico in-charge to win his debut El Clasico since 2007. From being 12 points from the top, he led his team to within a point of winning the La Liga only for Barca to hold through the siege, eventually.
However, he still has a shot at the biggest trophy of them all. The Champions League.
4. Diego Simeone
The man who is fighting with the great Zinedine Zidane for European glory this season is Diego Simeone. Managing the cross-town rivals of Spanish giants Real Madrid, he's the ideal manager of Atletico Madrid and has been at the helm for quite some time with a host of success.
Diego Simeone is a shrewd manager. He knows how to grind out results. His brilliance does not rely on some sort of beautiful, attacking game. Rather he relies on shutting down the opponent with very aggressive physical and defensive play. The Champions League Semifinal match vs Bayern Munich is a classic example.
He can be considered as the next Jose Mourinho, given how he leads his team as a unit and tactically plays a very defensive approach, aimed at grinding out results. The only difference between him and Mourinho is his off-the-field conduct. Unlike Mourinho he doesn't court controversy and his press conferences are sober, quiet and respectful with no Hollywood dialogues.
Also, he doesn't upset his players but does inspire the same devotion and allegiance. Togetherness. Team-work. There is only a little individual brilliance, compared to the huge collective effort.
And he demands this loyalty and togetherness not just from his squad, but the fans too. Many enter the Vicente Calderon stadium with Simeone scarves draped around their shoulders. Singing outside as well as inside the stadium, lighting flares and hailing their heroes.
He captivates hearts and minds, with supporters loving him more than any of the team's individual players. Since he took over in December 2011, Atletico has been on the rise. And onto another European Cup final against bitter cross-town rivals. The famous, richer and more resourceful elder brother, Real Madrid.
5. Unai Emery
Sevilla has been crowned as the Europa League champions for 3 seasons running. It's an astonishing feat. Fascinating and remarkable, and the man behind the success story is one Unai Emery.
Saying Unai Emery is a workaholic will be an understatement. He is a dawn to dusk work maniac. Hustling and bustling down his technical area with notes and printouts during matchdays or hurtling around Sevilla's Jose Ramon Cisneros Palacios training ground busying himself with endless videos of upcoming rivals, he can be exhausting. He insists on his players watching hours of DVDs, which can be a little too much for players sometimes, especially if he bombards them with countless information and videos of rival teams to watch. His former winger Joaquin once said: 'There were so many videos I ran out of popcorn'. However overwhelming it may seem to be, in the end, it turned out to be effective and has given him 3 Europa League titles.
But this ability of him is infectious and rubs of well with his players. This also means that he doesn't wear his players down due to their hard-working nature, like some of his coaching counterparts, because they end up hard-workers like him. Studios and meticulous.
He kept Valencia in the Champions League and this is his third consecutive Europa League final win with Sevilla. No doubt West Ham pursued him endlessly before turning to Rafa Benitez and ultimately to Slaven Bilic who himself did a fine job with West Ham,
Since Emery is such a hardworking personality leading and training a hardworking group of players, the word which aptly describes him is methodical. Methodical and Perfect. He leaves no stones unturned during practice sessions. Nobody is as methodical and cautiously perfect in their training approach as Unai Emery.
ADVERTISEMENT
Article continues below this ad
His ability to manage change at a club is highly valued but sometimes it's old players returning rather than new ones arriving which do the trick. And he is pretty much aware of that as well. This is because of one of his rare qualities of man-management.
Many successful managers do not know the art of managing an individual player. They can manage a team astonishingly well, as well as the club quite efficiently. Yet, their inability to control a bad horse can land either themselves or the team into trouble. Louis van Gaal doesn't know how to man-manage.
Sir Alex did.
And so does Unai Emery. Emery hones his man-management skills on the job and is never afraid, to be honest about his part in the club's success, admitting almost gleefully, to being 'on top of his players all the time'.
The doubters say the Sevilla coach will never join the coaching elite because he has never handled a squad full of superstars. But Emery's roll call of former players includes David Silva, David Villa, Jordi Alba, Mathieu, Rakitic and Juan Mata. Impressive.
ADVERTISEMENT
Article continues below this ad
And besides… no manager in history has won the UEFA Cup or Europa League three seasons running.