Top 6 Season Defining Moments of 2016
Published 12/09/2016, 10:44 AM EST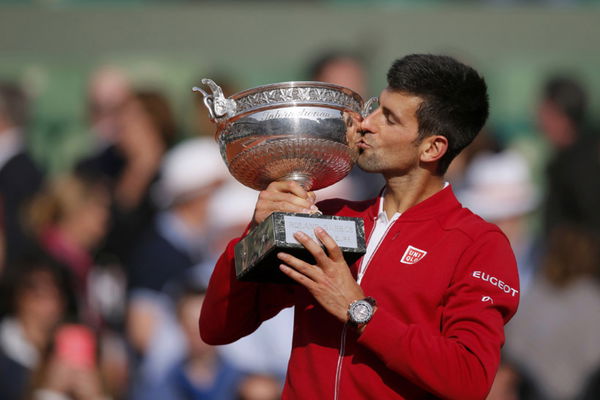 2016 has been an amazing Tennis season to say the least. With its fair share of ups and downs, both the ATP and the WTA tours have produced stunning results throughout the year, most notably the dethroning of the respective World No.1's. Here in this article, we look at the 9 defining events of the 2016 Tennis Season.
ADVERTISEMENT
Article continues below this ad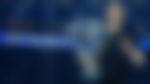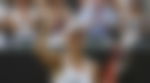 ADVERTISEMENT
Article continues below this ad
1.) A New World No.1
Serbian Novak Djokovic was dethroned from the World No.1 spot by Andy Murray, who capitalized on the former's late season woes. It was during this time, that German Angelique Kerber unseated the Queen of Tennis Serena Williams from the No.1 spot of the WTA Tour.
Sensational as these two achievements were, it was Murray's late season charge that allowed him to cause the most dramatic finish to an ATP World Tour season, bringing out the unexpected, as he ended Djokovic's reign at the top.
Kerber on the other hand, was at her perseverant best, racking up trophies, including her maiden grand slam in Australia followed by the US Open.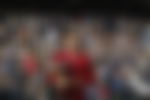 2.) Career Grand Slam
Despite all these years on tour, Djokovic waited for that one elusive title to conclude one of the most coveted achievements of his career: A Career Grand Slam. Rightly so, the wait ended this year, when he beat Murray 3-6, 6-1, 6-2, 6-4 in the final of the French Open.
With title contenders such as Federer withdrawing before the tournament and Nadal doing so during the tournament, Djokovic made full use of the draw, and realized the significance of the final, to produce some clutch play and trounce Murray to the title. The Nole Slam is an achievement for the ages, for he now belongs to an exclusive list of just eight players to have achieved the career grand slam.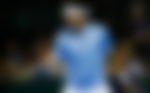 3.) A rejuvenated Del Potro
He was destined for greatness. Having won the US Open as a twenty one year old, Del Potro was deemed as the future of tennis and people were hopeful that he wouldn't fade away, just like other promising youngsters. With a career marred by wrist injuries, Delpo's career graph tumbled down, as he was forced to take a break in 2014.
Fast forward to 2016. The Argentine was on a comeback spree, racking up big wins right from the very first matches he played. His most notable win was during the Olympics, when he defeated a helpless looking World No.1 Novak Djokovic in the first round. He went on a rampaging spree, defeating Nadal in the semis until his run was halted by Briton Andy Murray in a sensational final.
Continuing his remarkable form while playing for his country, Delpo beat World No. 2 Andy Murray in the Davis Cup semifinals and guided Argentina to a maiden Davis Cup title, against Croatia in the finals, beating Cilic from two sets down, to force a decider.
Fair to say that Delpo is showing promising signs on his return, and there is certainly a lot more to expect from him this coming season.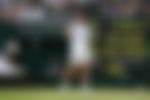 4.) Promising youngsters
It's slowly transforming into a time that Tennis fans have dreaded. 2016 showed a glimpse of what ATP would look like without the Big Four, but it also showed us that the youngsters have stepped and are winning big. Raonic for instance, made it to his maiden Grand Slam Final at Wimbledon, and Thiem finished in the Top 8. Nishikori has been a consistent performer as usual and seeing Goffin rise up to the occasion highlight the transitionary period the tennis world has dreadfully awaited.
And once again, it's the #NextGen stars making an impact, with players such as Alexander Zverev and Kyle Edmund producing career best results. All in all, it showcases the healthy future the sport beholds, and gives a glimpse of what to expect in the forthcoming seasons.
5.) Serena establishes herself as great
Serena may have lost her World No.1 ranking to Angelique Kerber. However she did so, not before winning her 22 Grand Slam Title at Wimbledon, defeating Kerber in arguably the best match in recent times. The title meant that Williams not only exacted revenge of her Australian Open loss, but that she is now tied with Steffi Graff on the list of Most Grand Slams won, a list that not only highlights her dominance, but also of her greatness.
In a career that's already lasted 17 years, Serena will look to keep adding more and more to her bag, and establish herself as a legend of the game. As a player, she has come a long way, bashing stereotypes and cultural norms to stand where she is today. Certainly, a player of the ages.
ADVERTISEMENT
Article continues below this ad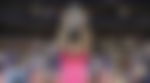 6.) Stan the Man does it again
So here's how a typical Stan year goes by. Stay dormant for most part of the season and go berserk during any one Grand Slam. Mind you, when that happens, you see unmatched quality, one you'd wonder to be impossible to garner, as Stan goes on a rampage, mowing over everything in his path.
ADVERTISEMENT
Article continues below this ad
And it's precisely what happened at the US Open this year. While Stan struggled earlier on in the tournament, his mental fortitude kept on building. In the quarterfinals, Wawrinka faced Del Potro of Argentina, a player who defeated him at Wimbledon. Wawrinka exacted revenge and proved too good for Nishikori in the semis. Wawrinka saved his best for last, leaving the defending champion Djokovic helpless, as he conquered Flushing Meadows in fine form to extend his consecutive finals win streak to 11.