Top Six Strikers for Spain
Published 11/11/2015, 9:24 AM EST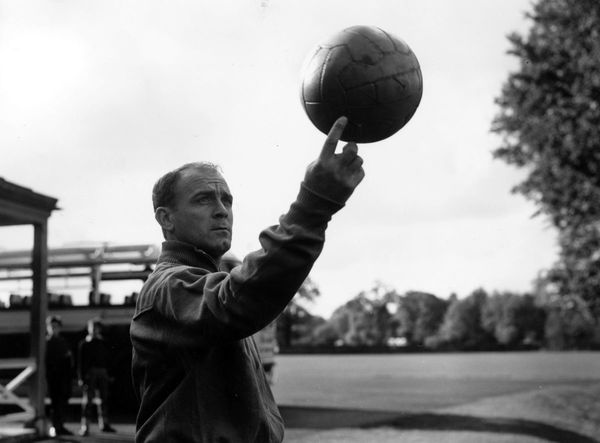 When it comes to football, Spain is one of the best countries in the world. A world class national team, and home to two of the best Football clubs in the world, it is quite obvious that Spain have produced a large number of quality players. However, every great side also needs an equally good striker who the team can rely on. Here we take a look at the top six Spanish strikers ever to grace the national team.
ADVERTISEMENT
Article continues below this ad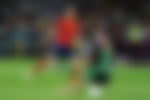 ADVERTISEMENT
Article continues below this ad
Special Mention 
Fernando Hierro : 29 Goals, 89 Appearances
A True Legend of the Game, Fernando Hierro is one of the best "Defenders" of all time. A powerful defender with exceptional goal scoring abilities, Hierro was a mainstay in the Real Madrid team for 14 year. He was also the captain of Spain for four years between 1998-2002. Although he won five Spanish League Titles and three Champions League titles with Real Madrid, he couldn't manage to win a major trophy with Spain. 29 Goals in 89 Appearances for Country and more than a 100 Goals for Real Madrid, Fernando Hierro is probably the best ever goal scoring defender.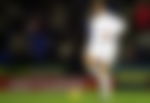 6) Emilio Butragueño : 26 Goals, 69 Appearances
One of the best strikers of his time, Butragueño spent almost all of his career playing for Real Madrid, where he won six Spanish titles. Butragueño was an intelligent forward. Most his goals came from inside the penalty area, but he was not just a poacher. He had great dribbling skills and was not afraid to play in killer through balls. Nicknamed "The Vulture", Emilio was very influential during his time at Real Madrid, up until 1995 when a dip in form and the emergence of Raul Gonzalez, led to him leaving the club to sign for Mexican Club Club Celaya.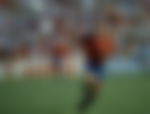 5) Fernando Morientes : 27 Goals, 47 Appearances
Making his International Debut in 2005 against Sweden, Fernando Morientes made an instant impression by scoring a brace. A strong and hardworking forward, Morientes joined Real Madrid in 1997 after Impressing for Zaragoza. Though bought as a back up, Morientes quickly established himself as a starter, consistently scoring goals and putting in excellent overall performances as well. In the subsequent years, he formed a highly successful partnership with Raul up front but in 2002, the acquisition of Ronaldo pushed him down the pecking order. Since then he played for Liverpool and Valencia but couldn't recreate the form of his past. At the international level , Morientes represented Spain at FIFA World Cup 1998 and 2002, scoring 5 goals and at Euro 2004, scoring one of the only two goals, that Spain could manage.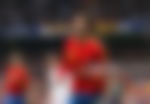 4) Alfredo Di Stefano : 23 Goals, 31 Appearances
A few of you might be wondering 'Why is Alfredo Di Stefano even on this list?', and its no surprise though, because the Argentina born striker opted to play for Spain in 1957 at the age of 31 and prior to that he had already played for both Argentina and Colombia. Nicknamed 'Saeta Rubia', a quick & powerful finisher with the eye for a pass along with great control and dribbling skills, Di Stefano had it all and was a complete player. He is popularly known for his 11-year spell at Real Madrid where he along with Ferenc Puskas of Hungary formed one of the most formidable strike partnership of all time. Real won 8 Spanish League Titles and five consecutive European Cups with Di Stefano at the heart of the team. One of the best footballers of all time, Alfredo Di Stefano deserves to be on this list.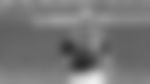 3) Fernando Torres : 38 Goals, 110 Appearances
After a difficult few years for the once unstoppable striker, the 31 year old now piles his trade at his boyhood club Atletico De Madrid. The under-fire striker was once an unstoppable force during his time at Liverpool, racking in with numerous goals and nerve racking performances which prompted Chelsea to make a 50 million pound bid for the striker. Torres has played for Spain in six major tournaments winning three of those. He scored the winner against Germany in the Euro 2008 final and also scored one and made one in the Euro 2012 final against Italy. He also provided the assist to Iniesta for the FIFA World Cup winning goal in 2010 against the Dutch. A lethal finisher with tremendous pace and agility , Torres is a well rounded player (or was) and has always weighed in when it mattered. Though the striker has now lost it, he is in no doubt, one of the best strikers ever to play for Spain.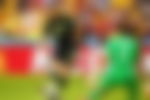 2) Raul Gonzalez : 44 Goals, 102 Appearances
One of the most important players in the history of Real Madrid is also one of the greatest for his country, it is just unfortunate that such a brilliant player couldn't win any major trophy at international level. Raul Gonzalez is a lethal striker with a large number of goals scored in European as well as domestic competitions. He is currently the third highest goalscorer in the UEFA Champions League history and the fifth highest goalscorer in the Spanish Top Flight. Renowned for his technicality and leadership, Raul captained his country for four years between 2002-2006 and became the then all time top scorer with 44 goals. He served Real Madrid for 16 years and won every Domestic Trophy along with numerous personal accolades , including being named Spanish Football Player of the Year for five times.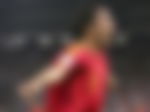 ADVERTISEMENT
Article continues below this ad
1) David Villa : 59 Goals, 97 Appearances
The Lethal Striker known as 'El Guaje' is probably the best striker ever to play for Spain . He is Spain's all time leading goalscorer with 59 goals . Having great finishing and poaching abilities , Villa also possesses exceptional vision and passing, thus has also been deployed as a winger or a supporting striker throughout his career. A quick and agile player , Villa is also a master at set pieces. He won the Golden Boot at Euro 2008 and is also Spain's highest goalscorer in World Cups with 9 goals. Scoring goals and providing Assists , Villa is a well all-round player and deserves to be in the list of elite.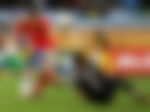 ADVERTISEMENT
Article continues below this ad