Top clubs to battle it out for Sami Khedira
Published 10/15/2014, 11:24 AM EDT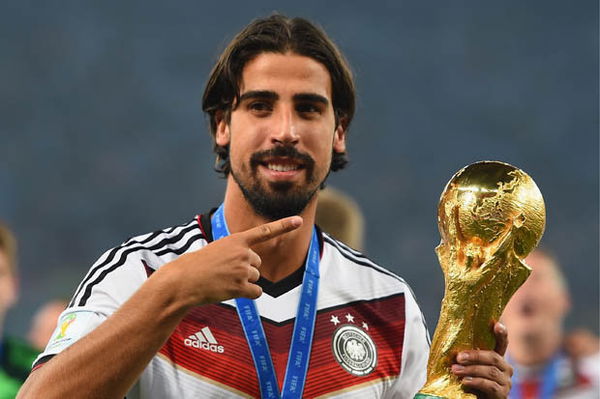 It will be Wenger vs Mourinho again this winter transfer window as both the London clubs plan to bring in German midfielder Sami Khedira to their respective clubs. The gunners are planning to get him for around 10 million pounds but with Jose Mourinho also eager, it will be tough for them to bring him to the Emirates. Elsewhere AC Milan too will try bringing the German to San Siro as they believe that the transfer will help them resolve their problems in midfield.
The world cup winner has been an integral part of Real Madrid when Jose Mourinho was the manager, but due to injuries he missed most of the matches last season with Ancelotti. Things got worse for him when Ancelotti tried to fit in Toni Kroos to his position. This resulted in him being benched for most of this season.
As of now, both the London clubs have enough midfielders in their squad but it is Arsenal which badly needs a reliable and tough midfielder with both Mikel Arteta and Mathieu Flamini failing to perform better in those positions. This could be seen as the main reason behind their interest in signing him this summer which was rejected by the German. Chelsea too seem favorites to sign him as they are looking for a potential swap of Peter Cech. Although Ancelotti will prefer De Gea over Cech because of his young age and brilliant performances, it will be certain that Van Gaal won't let him go for a low price. The Spaniard has been the key player for the Red Devils over the past two seasons. Considering this, the next likely goalkeeper would be Peter Cech who lost his place in the Chelsea first team to Belgian Thibaut Courtois. Further there are widespread rumours that the Spanish club is also interested in signing Ramires. So Jose Mourinho will look for a swap among either of these players so that the club also won't have problems due to FFP.  The German is one of the few Madrid players who enjoys playing under Mourinho and has made clear in the past that he would like to play under the "Special One" again. AC Milan too has described their interest in signing Khedira and will be one of the biggest surprise transfers this window if they could beat both the London clubs to sign him. Former Milan star Dimetrio Albertini told the media: "Khedira would represent a solid investment, capable of resolving most of the problems of the team".
It's certain that the transfer of the German midfielder could trigger a series of transfers this winter transfer window which is close to 10 weeks from starting. A three way battle could be expected for the German and yet again it will be the battle between Wenger and Mourinho that should be watched out for.