Top Coach Compares Rafael Nadal and Roger Federer With NBA Legend Michael Jordan
Published 08/17/2020, 9:55 AM EDT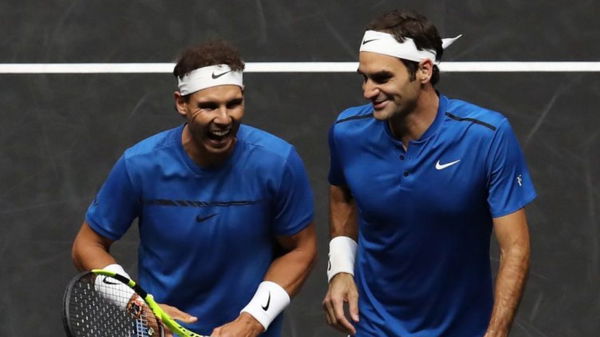 Former coach of Daniil Medvedev, Jean Rene Lisnard, has given us an idea of the most ideal tennis player according to him. You would expect one of the 'Big 3' – Roger Federer, Rafael Nadal, and Novak Djokovic – to be Lisnard's choice. But Lisnard considers a combination of two of the three players to form the most ideal player of all time. He likes to call that player the 'Michael Jordan of tennis'.
Comparison between Nadal and Federer
Lisnard says that the mind of Rafael Nadal combined with the body of Roger Federer makes the perfect player. "For me, the strongest tennis (player), the Michael Jordan of tennis is this totally utopian truth," said Lisnard in a recent interview. "You put Nadal's mindset on the body of Federer even if he's 45 years old. I can't even imagine it. I can't tell the difference. It is absolutely exceptional. I have a lot of esteem for these two champions."
ADVERTISEMENT
Article continues below this ad
Lisnard's high praise for Rafael Nadal and Toni Nadal
A former top-100 player himself, Lisnard also spoke about which of the two players he considers the greatest ever. Lisnard was more inclined towards the Spaniard Nadal purely because of Toni Nadal – Rafael's uncle and former coach. Being a coach himself, Lisnard said that for him the scales are tipped slightly more in Nadal's favor. Lisnard lauded the work done by Toni Nadal in Nadal's path to greatness.
"I am a big fan of both Federer and Nadal. But as a trainer, it is Nadal for me who is on top because his uncle is the greatest tennis coach," the Frenchman said.
(All quotes have been translated from French)
The G.O.A.T debate
ADVERTISEMENT
Article continues below this ad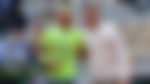 Federer and Nadal's tallies of 20 and 19 Grand Slams respectively are the highest among male players. Nadal's bid to add to his tally will resume at the French Open in September. Meanwhile, Federer will not play for the rest of the season and is expected to play the Australian Open in 2021 as his next major event.
Lisnard's former trainee Daniil Medvedev's best performance at a Grand Slam was against Rafael Nadal at last year's US Open. Medvedev had one of the best runs in the American hard-court swing last year. He won in Cincinnati before playing the US Open final where lost in five grueling sets to Nadal.
ADVERTISEMENT
Article continues below this ad