Top Five Moments in Marcos Baghdatis' Career
Published 06/26/2019, 8:10 AM EDT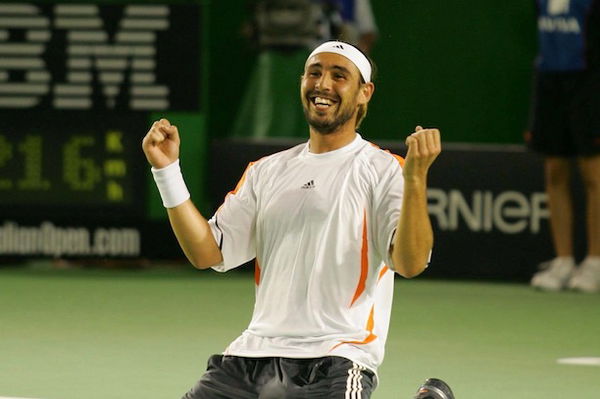 The only tennis player hailing from the Eastern Mediterranean island, Cyprus and to be ranked inside the Top 100 ATP Rankings, Marcos Baghdatis will be calling off his tennis career at Wimbledon Championships 2019. In his 16-year-old service to the ATP Tour, the former World Number eight, Cypriot has not just put his country on the map, but also proved to be one of the finest candidates on the ATP Tour.
ADVERTISEMENT
Article continues below this ad
1. Finalist at Australian Open 2006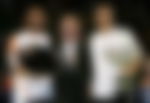 His run to the Australian Open 2006 finals is pretty much revered by Marcos Baghdatis. The unseeded Cypriot dispatched the second seed, Andy Roddick, seventh seed Ivan Ljubicic, and fourth seed David Nalbandian before reaching his first ever major finals.
ADVERTISEMENT
Article continues below this ad
He faced Roger Federer in the finals and had a head-start of being a set and a break up, however, it was Federer who pulled off his seventh Grand Slam title with a 7–5, 5–7, 0–6, 2–6 victory over Marcos Baghdatis.
2. The Only Player To Defeat Roger Federer and Rafael Nadal in 2010 While They Were Ranked World Number One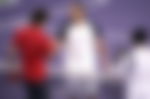 In 2010, Marcos Baghdatis recovered from the injury setbacks of his previous season and re-entered the top 20 rankings. At Indian Wells, he conquered the biggest victory of his career by upsetting the World Number one and top seed, Roger Federer after saving three match points. Again on the American court, Baghdatis defeated Rafael Nadal in the quarterfinals of Cincinnati Masters.
It was the first win for Marcos Baghdatis over Federer and Nadal on the ATP Tour. Previously, he lost six successive times to both of them and managed to triumph over them in his seventh meeting against the 'tennis gods'.
"Seven is my lucky number," he said after his win over Federer in California. Post that, the Cypriot couldn't accomplish a win against Federer and Nadal later in his career.
3. The Night Session Third Round Match at Australian Open 2008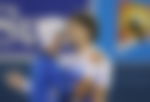 The former World Number eight, Marcos Baghdatis trounced upon the former Australian Open champions, Thomas Johansson and Marat Safin to set up a third-round match with Lleyton Hewitt at Australian Open 2008. Their match began at 11.47 pm (AEDT) on Saturday night and he lost 4-6 7-5 7-5 6-7(4) 6-3 to Hewitt.
The thespian night session showdown at the Melbourne major concluded at 4.33 am on a Sunday morning and the match continues to be the latest match to finish in the history of Australian Open. 
4. Andre Agassi's Final Match Victory Came Against Marcos Baghdatis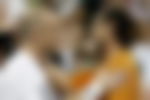 It was US Open 2006 and the third round match between Agassi and Baghdatis ended past midnight. Baghdatis' 4–6, 4–6, 6–3, 7–5, 5–7 loss happened to be the last victory in the American legend's 21-year-old career.
ADVERTISEMENT
Article continues below this ad
And before the beginning of US Open 2006, Marcos Baghdatis hit the career-high ranking of World Number eight.
5. Flag Bearer For Cyprus in The Opening Ceremony of London Olympics 2012 
ADVERTISEMENT
Article continues below this ad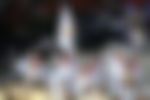 His promising gestures on the ATP circuit persuaded the Cypriot Olympic Committee to select Baghdatis to carry the Cypriot flag at London Olympics. Over there he lost to the eventual Gold medalist, Andy Murray, but he was the only ATP man who could pull off a set against the Brit.