Top Fortnite Season 2 Chapter 5 Rumors Busted
Published 02/23/2021, 9:50 AM EST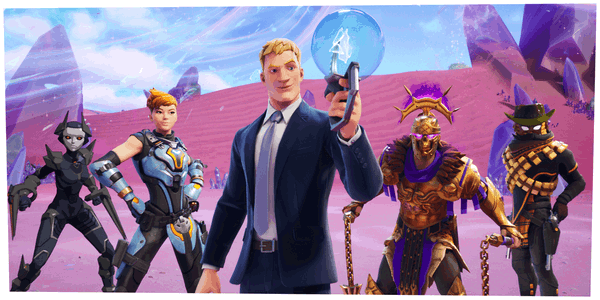 ---
---
Epic Games has managed to come up with an interesting storyline for Fortnite spanning two chapters. They have introduced new weapons, characters, as well as crossovers to keep the players engaged. Sometimes fans love to come up with theories about these, and a few of these theories even go viral. While some have an element of truth, most don't.
ADVERTISEMENT
Article continues below this ad Chapter 2 Season 5 of Fortnite has also seen a lot of rumors. Fans have come up with theories about the upcoming season and its storyline. However, as Epic released more information, it has busted a lot of these rumors. Buckle up for an unfortunate ride of disappointment.
ADVERTISEMENT
Article continues below this ad
FNAF, Thanos, and WandaVison will not be arriving at Fortnite
There were pretty strong rumors about Freddy Fazbear from the popular Five Nights at Freddy's franchise joining the Hunt. Most of these stemmed from some game files that data miners decrypted. It was basically an audio file of footsteps that sounded like Freddy. However, with the arrival of Tron and Snake Eyes instead, this doesn't seem true any longer.
Fans also believed that Thanos will be making a return to Fortnite following the Marvel crossover. This time, however, he would have been a character skin. This, too, turns out to be false, as it appears that Peter Griffin from Family Guy would be the one replacing him.
Another probable crossover that took over YouTube is with WandaVision. The Marvel TV show crossover seems extremely plausible given the comic universe's history in Fortnite. Once again, these are baseless rumors as there is nothing in the game files supporting this.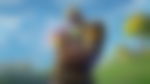 Mrs. Midas, Rift Gun, and Season 6 trailers are also a hoax
A loading screen poster shows a female version of Midas, who fans believe is Mrs. Midas. The poster got Fortnite fans extremely excited. They started to expect a character skin for the same. Not to break one's bubble, but this too doesn't seem to be happening anytime soon, given there are no elements in the game files to support these claims.
ADVERTISEMENT
Article continues below this ad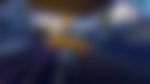 Another thing from the game and the trailers that got fans' juices flowing is the Rift Gun. Whenever Agent Jones pulls out hunters to bring them to the game, he uses a similar gun. Fans hoped to see something like this in the game as well. Much to their disappointment, this too, is far from the reality.
Finally, there have been a bunch of trailers for Season 6 that have surfaced on YouTube. None of these come from the official Epic Games channels. Therefore, while fans love coming up with Fortnite theories, most of these should be taken with a grain of salt. Instead, they can wait for Epic Games to make official announcements for their dose of excitement.
ADVERTISEMENT
Article continues below this ad
ALSO READ: Fortnite Chapter 2 Season 5 Live Event Gameplay Revealed