Top Roger Federer Stats You Haven't Heard Of
Published 08/08/2018, 6:45 AM EDT

Follow Us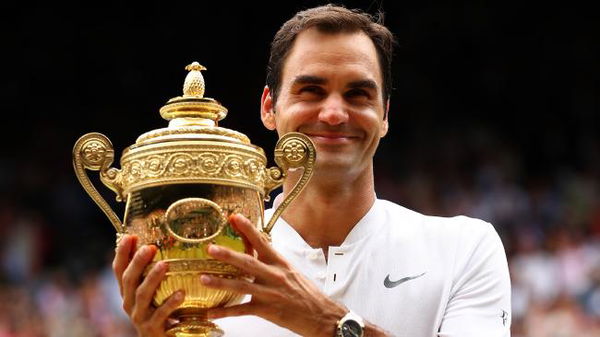 America's Favorite Video Today
An unprecedented 20th Grand Slam win for Roger Federer is not the only record that the Swiss maestro has under his belt that might not be broken in tennis history.
On the morning of August 8, 1981, at the canton hospital in Basel, Switzerland, the legend, Roger Federer was born. "He was named Roger because it could also be pronounced in English," wrote Rene Stauffer in his book "Roger Federer: Quest for perfection." Roger's parents, even in the first hours of his life felt that one day it could be beneficial for their son to have a name that was easy to pronounce in English.
ADVERTISEMENT
Article continues below this ad
Did you know that in 2014, for the first time in his career, Roger Federer won the final point of the tennis calendar when he won the 4th rubber to win the Davis Cup final for Switzerland?
If you think this fact was amazing, you're in for a flabbergasting next 15 minutes:
Federer once went 105 points without an unforced error.
Yes, that's right a whopping and unbelievable 105 POINTS!
This was against John Isner in US open 2007!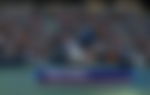 Over his 22-year career, Federer, who has played almost 300 more matches than any active player, has never retired in the middle of a match. No other player in the top 25 has fewer than three career retirements.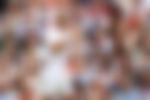 Also, he has withdrawn only thrice during a tournament; the first time when he was due to play against James Blake in the quarter-finals of the Paris Masters in 2008, the second when he was due to play Jo-Wilfried Tsonga in the semi-finals of the 2012 Qatar Open and the third when he was due to play Novak Djokovic in the final of the 2014 ATP World Tour Finals. In all 3 cases, his recurring back issue caused him to withdraw.
In 2005 and 2006, Federer was a combined 53-2 in Grand Slam events.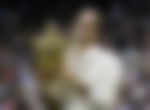 He is the only player to have not lost a single match on a particular surface – blue clay. He is also the only person to win a tournament on the surface-The Madrid Masters.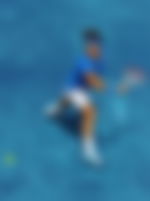 Till Novak broke this record after 5 years, Federer was the only person to have reached all Grand Slam finals in a calendar year.
And he's done it a staggering three times, winning three of the four titles in 2006 and 2007 and going 2-2 in 2009. The 2006 and 2007 losses were at the French to Rafael Nadal while, ironically, Federer won the French in 2009 but lost the Australian and U.S. Opens. Rod Laver, who won all four slams in 1969, is the only other player to accomplish the feat in the Open Era, which began in 1968. (The rest of the post refers to the Open era only.)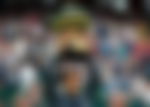 From October 2003 through September 2005, Federer won 24 straight finals, crushing Bjorn Borg's previous record of 15.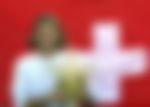 In three tournaments that Federer won (2005 Qatar ExxonMobil Open, 2008 Gerry Weber Open and 2012 Western & Southern Open) he won every game he served. Federer is the only player to win a Masters 1000 title without dropping serve.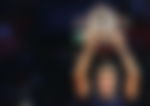 Federer won a record 26 consecutive matches against top-ten ranked opponents. The streak lasted for 16 months (October 2003 – January 2005), when he lost to Safin in a semifinal of the Australian Open. Federer also holds the second-longest winning streak against top-ten opponents of 17 (2006–07).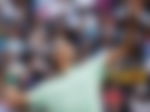 At fourteen, he became the national champion of all groups in Switzerland and was chosen to train at the Swiss National Tennis Center in Écublens.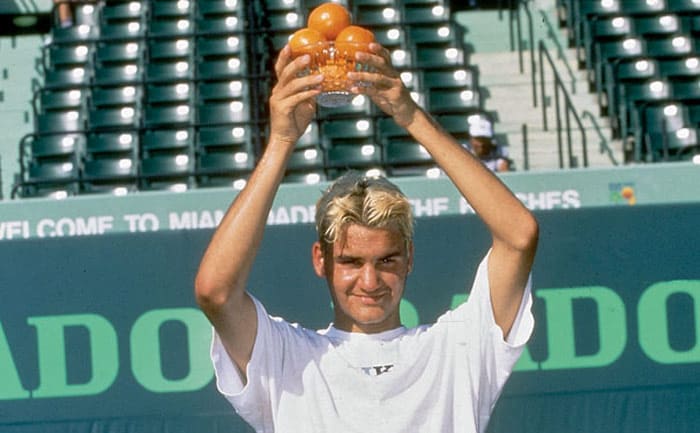 He then dropped out of school at 16 to accept tennis as his first profession. 
Federer has two double bagels in his career.
He has six bagels and breadsticks (6-0, 6-1) but oddly not a single breadstick and bagel (6-1, 6-0). Overall, he's 87-0 when putting up a 6-0 set. And the only time he himself has been bagelled this millennium was when Nadal did it in the final set of the 2008 French Open.
340: The number of players who have tasted defeat at the hands of Federer. Of the 340 players, he's never lost to 232 of them. Raonic has lost to Federer 11 times in their 14 meetings, but he is not the most-victimized player by any means. That would be Novak Djokovic, who has the honor of contributing the most wins for Federer, 22 in all.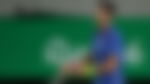 Roger Federer
is the 2nd player overall to record at least 600 wins per any court type – He stands alone with 757 Hard Court wins. Guillermo Vilas has 644 match wins on clay.
Federer hit his 10,000th ace in the opening match of Wimbledon 2017. He is the 3rd player to cross the 10,000th ace mark behind Karlovic and Ivanisevic.
The milestone moment came at 4-3, 30/30, as Federer caught Dolgopolov leaning left and went out wide for a sliding ace. "It's surreal," Federer told ESPN. "It puts me up there with the likes of Ivanisevic and Karlovic, to whom I look up to and think they have the most unbelievable serve."
Ranked No. 1 at three consecutive Olympics
One of the better indicators of Federer's longevity and his high level of play even after turning 30 is the fact that he was ranked World No. 1 and seeded No. 1 at three consecutive Olympics – 2004 Athens Olympics, 2008 Beijing Olympics, and the 2012 London Games.
The 208-time major champion was, however, not uninterruptedly at the No. 1 position in the ATP rankings during this eight-year period, as he was usurped by his long-time rivals Rafael Nadal and Novak Djokovic in the interim.
This is a peerless record set by the Basel-born tennis ace and he remains the only player, male or female, in the history of the game to achieve this.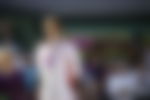 In 2006, Federer reached the final in 16 of the 17 tournaments he played, setting a new record of 94.1 percent finals appearances. He was also the first man since Thomas Muster in 1995 to win 12 titles in one year.
Federer's 1487 matches are the most by any active tennis player. Complementing this is the fact that he is the only player to have beaten a dozen players who have been ranked No. 1 at some point in their career. This proves why is the numero uno player of all time.
Federer clinched 1111th win of his career in this year's Wimbledon final! He now has 1222 wins.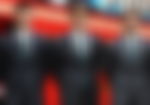 Federer is the only player to win 7 different tournaments at least 5 times each. As of 2017, he has won 5 titles at the US Open, 6 at ATP World Tour Finals, 7 titles at Cincinnati, Basel & Dubai, 9 at Halle and 8 at Wimbledon.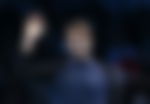 Federer won 24 straight finals from the tournament in Vienna in October 2003 through the tournament in Bangkok on September 2005. This streak broke the previous record of twelve straight final wins shared by John McEnroe and Borg. David Nalbandian ended Federer's streak in the final of the 2005 Tennis Masters Cup.
Federer won 31 consecutive sets (10 consecutive straight-set matches). It began with his Tennis Masters round-robin match against Andy Roddick on November 14, 2006. It ended with his first-round match against Kristian Pless at the Dubai Tennis Championships on February 26, 2007. Currently, he is on a 29 set winning streak.
The Swiss legend has won a title every season from 2001 to 2015. This streak of 15 years puts him at top of the list.
Providing feedback will help us make your experience better.
Enjoyed Your Read? Let us know how likely you are to recommend EssentiallySports to your friends!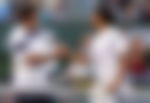 Federer is the only player to win at least ten titles each on clay, grass, outdoor hardcourt and indoor hardcourt in the open era.
Last, and most impressive: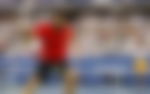 You might be familiar with his domination, but these numbers just have to be mentioned!
(1) Federer's 56 hard court win streak in 2005–06 is the best in the Open Era in men's singles.
ADVERTISEMENT
Article continues below this ad
From 2005–06, Federer won a record 56 consecutive matches on hard courts. He could have extended it but he lost to Nadal in the 2006 Dubai final. Federer also holds the second-longest streak on hard courts of 36 consecutive wins (2006–07). Over a period of 25 months (February 2005 – February 2007), Federer went 111–2 (98.2%) on hard courts.
(2)Federer's grass-court win streak in 2003–08 is the best in the Open Era in men's singles
From 2003–08, won an all-time record of 65 consecutive matches on grass courts. It was broken when he lost to Rafael Nadal in the epic 2008 Wimbledon final. He was extended to five sets only twice during this streak and lost a total of 16 sets (170–16).
ADVERTISEMENT
Article continues below this ad