The A-Z of 2015 : Top Sporting Moments
Published 01/01/2016, 9:56 AM EST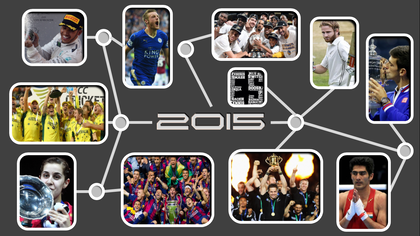 ---
---
ADVERTISEMENT
Article continues below this ad
As another year passes by, the world of sports did not shy away from providing us with some spectacular events, stats and scandals. Players rose up to the occasions, countries were made proud and fans were given the treat of their lives. It's astounding how a year can encompass of such diverse stories and incidents that teach us so much and shape our thoughts and opinions.
This year was an eventful one to say the least. Whether it was Yasir Shah's doping that got us surprised or Jamie Vardy's record breaking streak that made news, it all happened this year. From the good, bad and the ugly, we saw it all.
ADVERTISEMENT
Article continues below this ad
Although, it's not possible to cover ALL of them at one go; here's our attempt to wrap up the year with The Top Sporting Moments of 2015, alphabetically.
A – Australia National Cricket Team
Perhaps one of the most successful national teams of all, the Australia National Cricket Team has had one fantastic year. The 2015 Cricket World Cup was won by Australia as they defeated New Zealand by 7 wickets and clinched their 5 World Cup win, 3 more than anybody else. The standout performances belong to paceman Mitchell Starc and batsman and captain, Steven Smith, the latter winning the ICC Cricketer of the Year Award in December.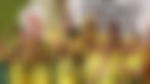 But like they say, all good things come to a halt, Australia went on to lose the Ashes series to England, despite being the favourites to win the series.
B – Barcelona Football Club
Arguably one of the best football clubs in Europe in the past decade – Barcelona have had one of their best ever years. After winning the treble last year, Luis Enrique's men have dominated the La Liga this time around as well.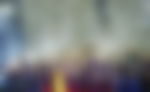 Barcelona owe most of their success to their brilliant attacking trio of Lionel Messi, Luis Suarez and Neymar, who have racked up a staggering 122 goals combined, the highest ever for an attacking trio in Spanish club football history.
Barcelona also won the FIFA Club World Cup and UEFA Super Cup, only proving how strong they have become over the years. In 2015, Lionel Messi also won the UEFA Best Player in Europe Award for best player.
C – Carolina Marin
The Spanish Badminton player has had a year she would like to remember for a long time to come. In 2015, she won the All England Open, Malaysia Open, Australian Open, the World Championship, French Open and the Hong Kong Open and as of now, she is ranked World Number 1 in Badminton by Badminton World Federation Women's Singles.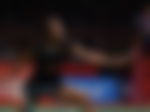 D – De Villiers
Having already established himself as one of the greatest cricketers of all time, South African AB de Villiers made everyone shed a few tears with him after his side's World Cup 2015 semi final knockout by New Zealand.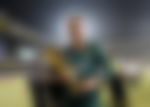 However, this year has been very exciting for the South African cricketer and his fans as he's broken some fine records. On 18th January 2015, De Villiers scored the fastest century by a batsman in One Day International cricket against West Indies, as he became the record holder for the fastest 50, 100, and 150 in One-Day International history.
As of December 2015, he is ranked number 1 in the ICC batsmen ratings in One day International cricket and number 3 in the ICC batsmen rating in Test cricket.
E – England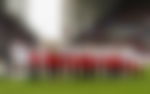 One of the few entries in this list who made it for negative reasons. 2015 hasn't been the finest of the years for the English teams across various sports. The English national teams got knocked out of the 2015 Cricket World Cup and Rugby World Cup, both in the group stages, thus emulating the feat made by the England football team a year before. English teams have suffered and they can only hope to regain some reign over the matter in the coming year.
F – Flavia Pennetta
Although the year started out pretty slow for the Italian tennis player, she soon found her pace and jumped right back into the game we all love. She became the only Women's Singles Grand Slam winner this year who was not Serena Williams when she won the US Open and in style as it was the first ever all-Italian Grand Slam final against Roberta Vinci.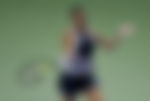 With this win, she attained her all time career-high ranking, being ranked 6. She also announced her retirement this year, leaving on a very soaring note.
G – Golden State Warriors
It's been a year of breaking and setting records for the Warriors. They set a new NBA record by winning their first four games by a total margin of 100 points. After beating the Toronto Raptors, their 21–0 record to start a season set a new record among all professional sports teams. Golden State's 131–123 win improved their road record to 13–0, the best such start to a season in NBA history.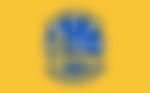 One of the primary reasons for their success is the sheer brilliance of a certain Stephen Curry, who bagged the MVP award.
H – Hamilton
After a slow European start for the British Formula One star, Lewis Hamilton went onto win the British Grand Prix for the second time in a row and third time overall in 2015 and also surpassed Jackie Stewart's 45-year-old record of laps led in eighteen consecutive Grands Prix.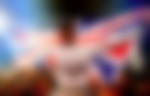 In a year of total dominance from Mercedes, Hamilton led the charge with teammate Nico Rosberg never far behind. The Brit won the US Grand Prix and secured his 3 Drivers' Championship and became the Formula One World Champion yet again, thus emulating the success of his idol, Ayrton Senna.
 I – Indian Hockey Team
The Indian Hockey Team saw some highs and lows this year. Be it the return of the Indian Women's Hockey Team into the Olympics after 36 years, or the Bronze in the Hockey World League by the Men's team, 2015 was certainly a memorable year for the country's national sport.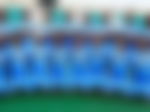 The coach of the team, Paul Van Ass was also sacked unceremoniously after a heated spat with Hockey India president Narinder Batra. Despite these drawbacks, India performed very well against big ticket teams such as Germany, Australia and Netherlands.
J – Jamie Vardy
Who would have thought that the small time English player who played in the not so known Northern Premier League a mere three seasons ago, would now be the English Premier League's top scorer with a record only legends could break. Jamie Vardy scored in a staggering 11 consecutive Premier League matches, thus breaking former Manchester United and Real Madrid legend Ruud Van Nistelrooy's record.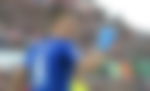 In addition to this monumental feat he has played a crucial role in Leicester City's fantastic performances in the Premier League this season as they stand in second position in the league table and to top it all off, Vardy got his first international call up for England in 2015.
K – Kane Williamson
The young New Zealander has had a fantastic year. Williamson is currently 3 on the list of the highest ever strike-rated century by a New Zealander in a One-Day International. In December 2015, during the second Test against Sri Lanka, Williamson broke the record for the most Test runs scored in a calendar year by a New Zealander, with 1172 runs.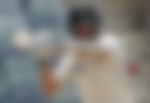 The highlight of the year for the batsman would be when he was appointed as captain of the National Cricket Team following Brendon McCullum's retirement announcement.
L – Lee Chong Wei
One of the biggest comeback stories of the year. After serving eight months in suspension on doping charges, badminton star Lee Chong Wei's first 2015 tournament was the Sudirman Cup where he won all 3 matches he played.After that, there was no turning back.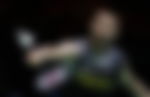 He won back to back titles winning the US Open and Canada Open. He also won the French Open and his first ever China Open making him the men's single badminton player to have won all Super Series titles. He ended the year winning 3 back to back titles.
M – Martina Hingis
2015 brought interesting prospects for Martina Hingis as she won in spectacular style. She paired with Leander Paes in the 2015 Australian Open Mixed Doubles and won the title, her first Grand Slam since the 2006 Australian Open. Hingis later partnered with Sania Mirza and won the first 20 sets they played and won back to back WTA events namely BNP Paribas Open and the Miami Open.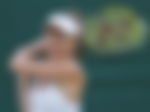 Martina and Mirza together also won the women's double tournament at Wimbledon. Hingis also repeated the same feat in the mixed doubles final with Leander Paes winning straight sets against Alexander Peya and Timea Babos. She also won the mixed doubles title at the 2015 US Open partnering Leander Paes, again.
N – Novak Djokovic
It was trophies galore for the 28-year old Serbian as he saw a good run this year winning his 5 Australian Open, 3 Wimbledon and 2 US Open, taking his Grand Slam total to double figures.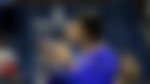 The only disappointment would be missing out at Roland Garros as he finished runner up to Stanislas Wawrinka. He also won the ATP World Tour Single finals against Roger Federer. Along with this, he also won ITF World Champion award and the ATP Player of the Year award.

O – Ozil
After a disappointing 2014, the new year brought some new records for Ozil to break and make. He set a new EPL record being the first ever player to assist in six consecutive matches and continued the run in style.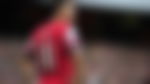 During a home game against Bournemouth, Ozil created nine scoring chances in total, the most in a single Premier League game by any player during the season. There's no doubt about the fact that 2015 remained one of the best years for Ozil as he truly emerged as one of the most important players for Arsenal.
P – Pierre-Emerick Aubameyang
Pierre-Emerick Aubameyang has had an amazing year to say the least. Just in this year, the 26 year old has had 27 goals for Borussia Dortmund with two hat-tricks. Aubameyang also became the first player in Bundesliga history to score in each of his team's opening six matches of a season.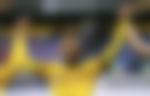 Q – Qatar World Cup 2022
2015 was a shocking year for football's governing body, FIFA, as they were engulfed in one scandal after the other. One of the biggest of the lot have been regarding Qatar winning the bid to host the FIFA World Cup 2022 and also about the workers' conditions to create stadiums and roads have also been questioned.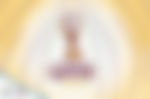 The International Trade Union Confederation claimed that 1,200 workers died while they were working on real estate and stadium projects related to the World Cup. In addition, Qatar's hosting bid was allegedly called corrupt as they were thought to have 'bought' their way through to the bid. If the evidences are proved against Qatar's bidding team, hosting rights will be revoked from them.
R – Rugby World Cup
The 2015 Rugby World Cup, was one of the most noteworthy Rugby World Cups as this was the first world cup with no new teams. The World Cup was won by New Zealand, who defeated Australia in the final. Argentina bagged 3 place.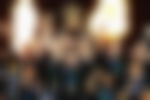 The match between Japan and South Africa turned out to be hailed as one of the biggest upsets in the history of Rugby as Japan opted not to score a penalty in the dying minutes of the game. It was also the first ever World Cup where not a single Northern Hemisphere team made it beyond the knockout stages. A colourful World Cup with lots to talk about, that's just the way it should be!
S – Serena Williams
Sure to go down as one of the most influential sportspersons in history, Serena Williams has always inspired and motivated many women and men around the globe. This year was no exceptions as she set excellent records and only went on to prove how important it is to persevere through it all. She logged her 700 career victory becoming the 8 woman to do so.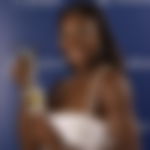 2015 was a year she won the French and Australian Open along with Wimbledon and Cincinnati Masters tournament. Heading into the US Open, the whole world was looking forward to seeing if she completes the coveted 'Calendar Slam', which was last achieved by Steffi Graf in 1988. But, a loss to Roberta Vinci ended the dream. But she broke Steffi Graff's record to hold the world no.1 ranking for 2 consecutive years. Surely, it's been a fruitful and memorable year for Serena Williams.
T – Tendulkar's All Stars
Every cricket fan's idol, every cricketer's inspiration and for Indians, he's also their God. Over the years, Sachin Tendulkar has emerged as a religion of sorts more than anything else and when the Cricket All Stars tournament was announced, the world of cricket was smiling ear to ear.
The All Stars was a T20 exhibition series that consisted of two teams captained by Sachin Tendulkar and Shane Warne with legendary cricketers in their teams, this tournament was worth the wait and the watch.
U – Ultimate Fighting Championship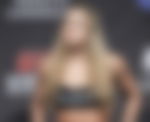 2015 saw the 23 edition of the Ultimate Fighting Championship where the parent company made a whopping 600 million revenue, the highest ever in their history. As of 2015, UFC fighter Ronda Rousey was named the most dominant active athlete by two magazines, showing how much the sport of mixed martial arts and the UFC championship has grown and taken control of the world of sports.
V – Vijender Singh
It's been a milestone year for Olympic medalist Vijender Singh as he decided to turn pro. The Indian made his professional boxing match debut where he defeated his opponent Sonny Whiting by TKO.
He also won the next two games against Dean Gillen and Samet Hyuseinov. However, turning professional ruled him out of the 2016 Olympics as he can no longer represent India.
W – Wawrinka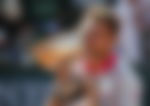 Stanislas Wawrinka may never forget the 2015 tennis season. He had his fair share of ups and downs as he was unable to retain his Australian Open title but regained his confidence as he won the French Open where he won his 2 Grand Slam title defeating Roger Federer and Novak Djokovic. Apart from this, he also won the Chennai Open and Japan Open.
X – Xavi
Regarded highly for his game-play and team ethos, Xavi has played an invaluable role in shaping the modern football story. This year was different for Xavi for an obvious reason. Having played for FC Barcelona for 26 long years, the midfielder bid goodbye to the club and advanced on an endeavour that he saw fit. He signed for Al Sadd, a Qatari club.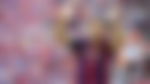 After accumulating a staggering collection of silverware with both club and country, Xavi Hernandez will begin a new era in his life. The playmaker will go down as arguably the greatest ever Spanish footballer.
Y – Yasir Shah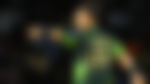 Pakistani cricketer Yasir Shah's year was going to end perfectly until he 'doped' out and was provisionally suspended as he tested positive for Chlorthalidone which is banned by WADA and also breaches ICC's anti-doping code. Shah, one of the best spinners in world cricket will now face a ban of 4 years.
ADVERTISEMENT
Article continues below this ad
Z – Zaheer Khan
One of the most prized bowlers of the Indian National Cricket team, Zaheer Khan bid goodbye to his international career on 15 October, 2015.
ADVERTISEMENT
Article continues below this ad
After a stellar career amassing over 300 test wickets, Zaheer will be remembered as one of India's greatest and most reliable pace bowlers ever. Zaheer ensured his fans haven't seen the last of him by stating that he will be back for the 9 season of the Indian Premier League.