Top 10 Best Knocks Of ODI Cricket
Published 10/24/2014, 12:37 PM EDT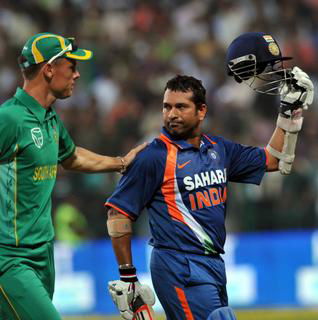 ---
---
ODI cricket has been around for quite a while now and everyone thoroughly enjoys the thrill and beauty of this format of cricket. Many records have been set during this time and maybe even broken. Here's a glance at the top ten best knocks of ODI cricket in the 21 century.
ADVERTISEMENT
Article continues below this ad
1. Virender Sehwag (219 Vs West Indies)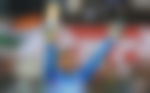 ADVERTISEMENT
Article continues below this ad
Talking about great innings one can never forget the brutal assault of Virender Sehwag on the WI bowlers. One could pity the West Indian bowlers as for them, it was a day of despair and helplessness where they could do nothing but behold the spectacle of extreme power and vintage. Eventually WI lost the match by 153 runs.
2. Sachin Tendulkar (200* Vs South Africa)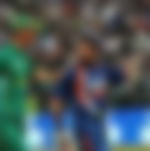 This was one of the most fluent and perseverant knocks in the history of ODI cricket which validated the fact that Sachin is a respected cricketer throughout the world. The way Sachin paced his innings is beyond description. He combined stroke-play with aggression and notched up the maiden double hundred in ODI cricket in just 148 balls.
3. Martin Guptill (189* Vs England)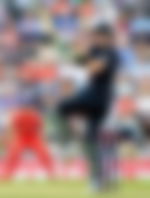 The New Zealand batsman made the highest ODI score as the Black Caps thrashed England. The significance of this knock was that England slumped to an upset 2-0 series defeat on their home soil by virtue of Guptill's sheer brilliance displayed during his knock.
4. Virat Kohli (183 Vs Pakistan)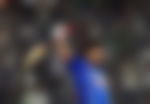 Indo Pak matches aren't merely matches but proper battles and each match is watched very closely thus adding pressure on the players to perform well. But one cannot forget Virat Kohli's special knock of 183 against Pakistan in the Asia cup. What makes it special is not the way he played but the opposition against whom he was playing.
5. M.S Dhoni (183* Vs Sri Lanka)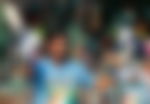 One of the most celebrated knocks of the decade, it marked the dawn of a new champion who had the ability to smash the ball right and hard. The innings made him one of the most feared batsmen the world had ever seen and his reputation as a batsman reached sky high.
6. Herschelle Gibbs (175 Vs Australia)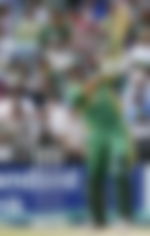 It was a fine day at the Wanderers and Australia had pulled off an overwhelming total of 434-5. With so many runs on the board Australia was cruising through yet another series win but Gibbs had other plans. He played an innings which was not at all easy under the given circumstances. Luck favored him that day and South Africa pulled off a stunning win which consequently led to a Series win.
7. Andrew Strauss (158 Vs India)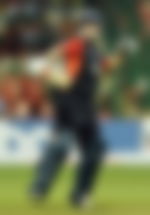 Perhaps a surprising pick considering Strauss is not a batsman as he is generally noted for his limited-overs prowess but this innings in the last World Cup was absolutely classic from the England skipper proving that you can don't have to smash the ball to all parts to score at faster than a run-a-ball. Strauss played almost a lone hand to register the joint second highest ODI score by an Englishman and take his side agonizingly close to reaching a victory target of 339 in Bangalore, only for the match to end tied.  India went on to win the tournament, while Strauss played just five more ODIs before announcing his retirement.
8. Adam Gilchrist (149 Vs Sri Lanka)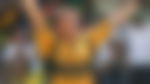 They say revenge is a dish best served cold and 11 years from de Silva's match winning innings, Australia's keeper-batsman supreme served up one hell of a helping to Sri Lanka in another stunning knock in World Cup final history. Gilchrist was on the attack from the off in Bridgetown, bludgeoning Sri Lanka's much-vaunted bowling attack to fall one short of 150 in 104 balls of unadulterated mayhem. Bad light brought a farcical end to the match but Gilly's assault ensured Australia secured their third World Cup in a row.
9. Virat Kohli (133 Vs Sri Lanka)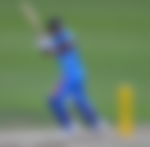 A guy as talented as him, that he finds his name twice in this list. Respect. The quality of the innings which he played on this occasion was mind blowing. His side was down and was playing a must win match. They had an almost impossible task at their hands as they had to chase 321 runs within 40 overs. But Virat Kohli played a supernatural knock which not only led to their win and with the bonus point.
10. Kevin O'Brien (113 Vs England)
ADVERTISEMENT
Article continues below this ad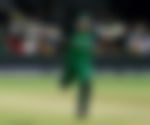 England was supposed to steamroller minnows Ireland when they met in the group stages of the 2011 World Cup. And indeed, when they scored 327—thanks to 92 from Jonathan Trott—it looked as if they would do exactly as they intended to. But big-hitting Kevin O'Brien thought differently. The burly Irishman rendered attack on the English bowlers that included Jimmy Anderson, Stuart Broad and Graeme Swann, and played the innings of a lifetime to smash 113 off 63 balls and guide his country to a stunning upset.
ADVERTISEMENT
Article continues below this ad