Bottas Explains the Extent of Mercedes' Problems on Hypersofts
Published 05/28/2018, 3:04 PM EDT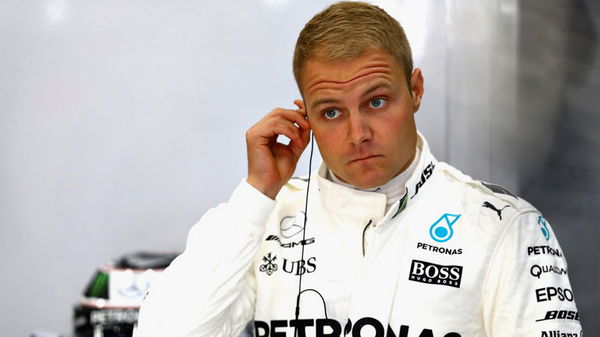 ---
---
Mercedes driver Valtteri Bottas has admitted that Toro Rosso driver Pierre Gasly had them beat in the tire department. Gasly's marathon opening stint on the hypersoft tyres was in sharp contrast to Mercedes' struggles with Pirelli's softest rubber.
ADVERTISEMENT
Article continues below this ad
Gasly completed an astonishing 37 laps on the hypersofts, sealing a seventh place finish.
Meanwhile, Lewis Hamilton got rid of his hypersofts as early as lap 12 of the 78-lap race. Bottas pitted 5 laps later on lap 17.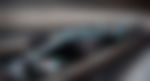 "It was impressive how long [a] stint they could do with the hyper, so for sure they were doing something better than us with that tyre," Bottas said.
"I think the weakness for us this weekend was the long run performance with the hyper and general lack of pace with the car."
Gasly himself admitted that the situation was unexpected.
"Actually we did a much longer stint than what we had planned," he said.
"We didn't expect that we would be able to keep the tyres alive that long. It wasn't the plan at all and it's something that we decided during the race. It was quite unbelievable how many laps we did with the hypersoft in the first stint.
"Before the race I wasn't confident at all with the tyres because the degradation was massive.
"So I tried to take really good care of the tyres at the beginning and when everyone pitted I started to push and we were just faster than all the guys who pitted to put the supersoft and ultrasoft on."
Mercedes tried to avoid the hypersoft and gambled on the ultrasofts in Q2. But the tactic didn't guarantee Q3 spots for the Monaco Grand Prix. Mercedes' hand was forced and Bottas and Hamilton switched to hypersofts.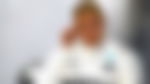 Bottas knows that Mercedes needs to get to the bottom of the issues for Canada. A venue where the hypersoft will be used again. But he felt that the car was a significant factor in the equation.
"It is a nice tyre for qualifying but for the race it is very difficult to keep it alive and avoid the big degradation and graining," Bottas said.
"We will analyse everything we can from this weekend because I think other teams could operate the hyper better than us in the long runs, and that is something for us to learn for Montreal, if we cannot qualify with any other tyre in Q2.
"Honestly [the supersoft] was a surprise for us in the race. On Thursday, it didn't look anything that special, it looked okay. [But] it was definitely the best tyre to be on.
"I think it is just the hyper, how quick it degraded that was the issue for us. I think the pace this weekend, back in qualifying [and] why we were not fighting for pole, it is not the tyres, it is more the car and how it is. It is just not quick around this track."