Toronto Raptors: Season Preview
Published 10/11/2017, 5:24 AM EDT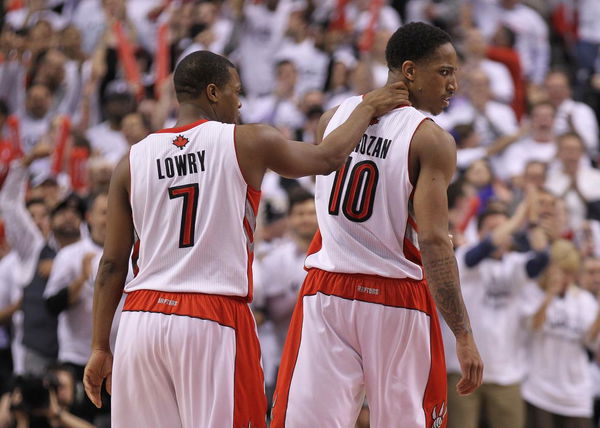 ---
---
This season will be a test for the Toronto Raptors as an organisation. They have been stuck in no man's land for the past few seasons. Last year, they didn't even make the eastern conference finals. To top all that, they will be fielding the weakest roster they've had in the past few years this season's opening night.Toronto Raptors 2016-17 Record: 51-31 (3rd in eastern conference)
ADVERTISEMENT
Article continues below this ad
Notable changes in the roster: DeMarre Carroll, Cory Joseph, Patrick Patterson and PJ Tucker have all left. They added C.J Miles from Indiana.
Challenging Times for Toronto
ADVERTISEMENT
Article continues below this ad
Toronto Raptors have gone from one of the most promising teams to one of the most criticised teams in the NBA. They've been stuck in limbo for quite a while now. They'll go into the 2017-18 season making some serious changes to their roster.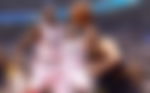 Losing more than decent role players in Patrick Patterson and DeMarre Carroll will see its effect on the court. PJ Tucker, their only true defensive player also won't be returning, making them even worse defensively. Barring Norman Powell and CJ Miles, they are pretty thin on the bench.
Big Three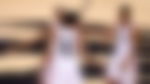 ADVERTISEMENT
Article continues below this ad
The only good news here is that their core stays intact. Their potential big three of Ibaka, DeRozan and Lowry has a full regular season this time to gel out and show their true game. But they have long ways to go, their offence has to go from exclusive to inclusive. As long as DeRozan and Lowry are doing the bulk of the scoring, they're not improving.
According to sources, Raptors Head Coach Dwane Casey is incorporating a new offence, doing away with iso-ball and focusing more on ball movement and increasing touches. If they really want to make a mark this year, that is the least they could do to compete against teams like Cavs and Celtics in the playoffs. This big three simply has to work
End Game
ADVERTISEMENT
Article continues below this ad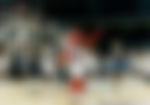 Toronto Raptors are stereotyped as a regular season team for a reason. Their star players have a tendency to slack off when the going gets tough; in the playoffs. Maybe its time to think of the end game here. With the way things are in the east, they are at least a 4th seed team after Cleveland, Boston and Washington. It is time to change their end game and change the status quo.