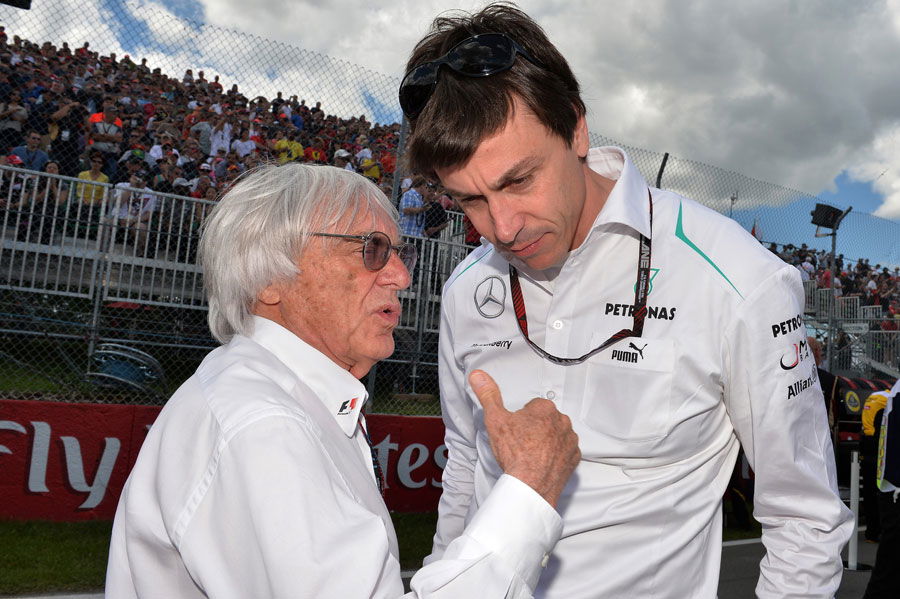 Bernie Ecclestone headed Formula 1 for almost 40 years before exiting ahead of the 2017 season. He is no longer the CEO, but he does have a lot of interesting tales from his time in the sport. One of them is regarding Toto Wolff. He didn't hold back in the interview with veteran F1 journalist Ralf Bach. 
"Toto Wolff is a Prince" – Bernie Ecclestone 
The ex Supremo of the sport labeled the Mercedes team boss as a 'Prince.' These comments are an indicator that the 89-year old is not a fan of the most successful team boss in recent times. 
Read: Journey of Toto Wolff from Mediocre Racer to Excellent F1 Team Boss
The Austrian has revolutionized Formula 1. He arrived at the Williams team in 2009. 3 years later they ended their 8-year winning drought. The Austrian switched to Mercedes the following year. He has overseen the team's astounding success winning 6 consecutive doubles i.e. drivers and constructors championships. With success coming so easily for Wolff. It is quite shocking to hear accusations such as the ones made by Ecclestone. Is he one of those bad bosses?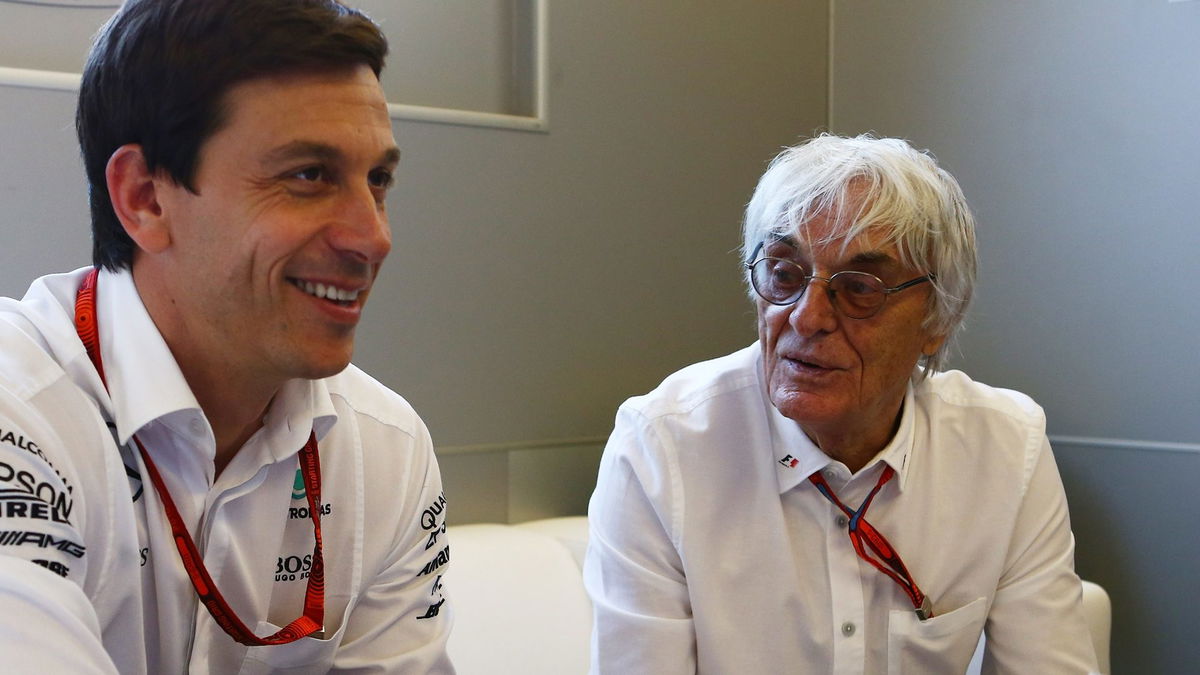 Bernie Ecclestone claims that the Austrian only thinks of himself and not his employees. Fans may remember that Mercedes was one of the few teams that were adamant to race in Australia. Wolff changed his stance only after a reported call from higher-ups in Germany. Notably, Mercedes was the last 'big team' to relent on racing. 
Reports Reveal Toto Wolff Still Wanted To Race in Australia Despite Coronavirus Scare
Is this the kind of ruthlessness that Lawrence Stroll is looking for?
Ecclestone thinks that the current Mercedes boss is almost certain to join Stroll at the Racing Point team. This can be seen as another example of Ecclestone's accusations by some people. Many Formula 1 fans will use these comments as fuel to keep them entertained in the absence of regular races. They would even look forward to Wolff responding.
Formula 1 is currently on its advanced summer break. The decision was taken by the top brass to free up more weekends during the July- August period of the season to squeeze in as many races as possible. Formula 1 action will return at Canada's Gilles Villeneuve Circuit in June.