Tottenham Vs Liverpool 1-1 : Talking Points
Published 08/27/2016, 1:39 PM EDT
By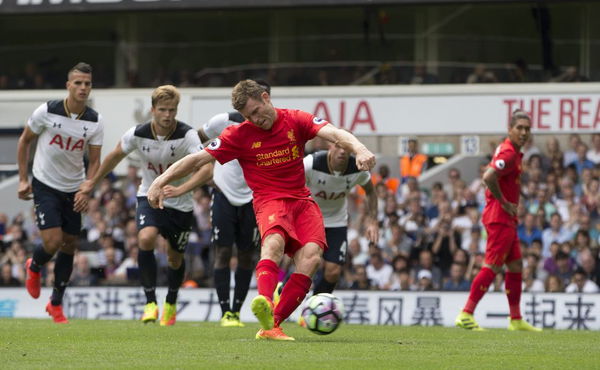 One of the biggest games of the season ended in a draw as James Milner's penalty was cancelled out by Danny Rose's close range finish. The match was full of entertainment as both teams played an attacking style of football with many chances coming each others way, and yet none of the teams were able to break the deadlock until a penalty was given to Liverpool. Lamela tripped Firmino just inside the box and James Milner sent Vorm the wrong way to put the Reds in front. Liverpool had themselves to blame as they missed plenty of chances that could have easily put the game to bed in the first half itself but ended up losing 2 crucial points as Spurs crawled their way back. Let's look at the main points of the game where it was won and lost.
ADVERTISEMENT
Article continues below this ad
1. Vorm is not the one for the bench
ADVERTISEMENT
Article continues below this ad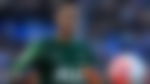 Vorm totally showed today why he should be starting games ahead of Hugo Lloris as he saved his team time and again and kept Tottenham in the game. Vorm had to make up for the defensive mistakes as at times he had to come out of the penalty area to stop the Liverpool strikers from having easy chances. He stopped Mane twice in Neuer-esque fashion, and made up for Jan Vertonghen's mistake as well by saving Coutinho's shot early on.
He could have done better with the penalty though but had a rock solid game otherwise. He made save after save as Liverpool started dominating the proceedings and playing really well on the counter. Liverpool would have scored at least two more goals hadn't it been for him and his good understanding of the game. This performance is seriously going to cause a headache for Pochettino when Hugo Lloris comes back.
2. Sadio Mane is a Beast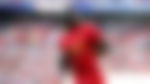 Sadio Mane had a really great game today and he was unlucky not to get on the scoresheet thanks to Vorm. Mane was in terrific form today both in attack as well as defense. He ran around 5 km in the first half itself as he was the main man for Liverpool on counters and was denied twice by Vorm and later had a goal disallowed due to offside. Mane was running all over the pitch as shown by his heatmap for today's game, covering up for Clyne at times, tracking back as soon as his team lost the ball.
It was a complete game from the forward and he stretched the Spurs defense really well, pressing the centre backs forcing them into mistakes that almost gave them the lead inside 6 minutes. He wasn't able to stop Danny Rose from scoring today though but it can't be blamed solely on him. The former Southampton player did a really good job and Klopp can expect more from him in the upcoming fixtures.
3. Klopp is a Genius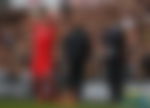 Jurgen Klopp is a total genius. Bouncing back from a 2-0 defeat against a lowly Burnley to almost overpowering Spurs in a week is a big thing. Klopp knows that nothing less than a top 5 finish will do for the fans which they have been looking for since Luis Suarez left for Barcelona. Klopp organized his defence really well in the earlier stages when Spurs looked to dominate, asked the attackers to make a calculated press to force the opposition into mistakes and that worked within the first 10 minutes as Jan Vertonghen made a big mistake and Firmino slidded a pass to Coutinho who had the goal at his mercy but ended up squandering a great chance by shooting the ball too close to the keeper.
Klopp's tactics are really clicking bit by bit and he can expect to repeat his success at Dortmund here in England as well. He has got a really good squad full of quality players who can win against any opposition on their day. The battle for top 4 is already heating up this year as all the big names look much better than before with new managers and players and it is going to be a tough job forging a winning team in an unpredictable league like this.
4. Harry Kane's Goal Drought Continues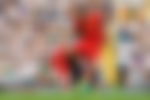 Harry Kane had another poor game by his lofty standards as the English forward failed to score yet again. The current Premier League Golden Boot holder is yet to score a goal this tournament and he is looking nowhere near getting them as of now. He will have to step up his game and try to stretch the defenders or else his Euro nightmare may continue in he Premier League as well. Harry Kane is the person Spurs bank on for scoring goals and he has been totally quiet in all the three games.
He did well against Everton, in the last game against Palace he bagged a headed assist which was lucky and today surprisingly Pocchetino substituted him later on. Harry Kane will have to step up if Spurs want to finish in the top 4 again because it is going to be much tougher than last year as Manchester United, Manchester City and Chelsea have got their big guns blazing already.
ADVERTISEMENT
Article continues below this ad
5. Tottenham needs to improve their defense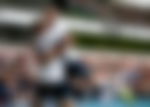 ADVERTISEMENT
Article continues below this ad
TheSpurs defense was in shambles today, as the trio of Mane, Firmino and Coutinho broke their defense time and again without much difficulty. Coutinho missed some really good opportunities and otherwise Vorm was there to save the blushes of the defenders but such horrific performances cannot be tolerated at all at this level of the game. The Spurs center backs really struggled under pressure from forwards and that's exactly what Liverpool had in their mind. The Spurs defense was again totally vulnerable against counter attacks as they left a huge amount of space after taking a corner and Liverpool exploited that well though end product was missing. Tottenham have to look into their recent woes both in attack and defense and will have to bounce back fast after this international break.