Tour organisers pull races from UCI's 2017 calendar
Published 12/18/2015, 7:17 AM EST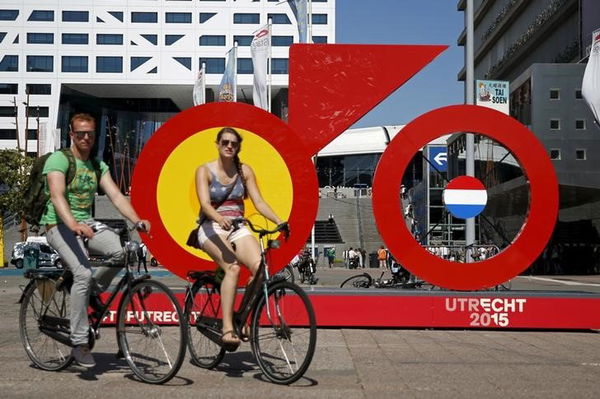 ---
---
By Julien Pretot
ADVERTISEMENT
Article continues below this ad
PARIS (Reuters) – Tour de France organisers ASO (Amaury Sport Organisation) are withdrawing their races from the International Cycling Union calendar in 2017 because of a disagreement over the reform of the calendar and the selection of teams, they said on Friday.
The ASO said the reform of the UCI's World Tour means that the 2017 season would be a closed circuit whereas it wants a system based on 'sporting criteria', meaning no team can be guaranteed a spot on the Tour de France and other top events.
ADVERTISEMENT
Article continues below this ad
The reform of the calendar, approved by the UCI, said teams would be handed three-year World Tour licences — rather than the one-year licences until 2016.
"Amaury Sport Organisation has informed this day Union Cycliste Internationale it has opted for the registration of its events on the Hors Classe calendar for season 2017," ASO said in a statement.
"The UCI has actually recently adopted, from season 2017, a Reform of the World Tour calendar characterised by a closed sport system.
"More than ever, A.S.O. remains committed to the European model and cannot compromise the values it represents: an open system giving first priority to the sporting criterion."
Organisers cannot select more than 70 per cent of World Tour teams in a 'Hors Class' race, or 15 teams in the usual 22-team lineup for the Tour de France, the most prestigious cycling race in the sport.
It means that World Tour teams will be omitted from the 2017 Tour lineup as the elite usually features 18 teams.
There is no risk of the Tour and the ASO's other major races not taking place but they will do so outside the umbrella of cycling's main calendar, which could lead to a potentially damaging split.
ASO own the Tour de France, La Vuelta, the top-tier classics Paris-Roubaix and Liege-Bastogne-Liege and the one-week Paris-Nice and the Criterium du Dauphine.
In 2008, then defending Tour champion Alberto Contador could not enter the Tour de France because ASO had not invited his Astana team following the doping scandals they were involved in the previous year.
ADVERTISEMENT
Article continues below this ad
Last year, 11 of the top-tier teams regrouped in a joint venture called VELON, seeking a bigger slice of the pie from organisers and a guaranteed three-year presence in the World Tour, which the UCI has now granted them.
The ASO and UCI were also at odds between 2005 and 2008 when the Tour de France organisers refused, along with their counterparts at the Tour of Spain and Giro d'Italia, to be part of the UCI Pro-Tour that later became the World Tour.
ASO's withdrawal is a massive blow for UCI president Brian Cookson as the governing body could lose its influence in the top races.
ADVERTISEMENT
Article continues below this ad
(Reporting by Julien Pretot; Editing by Martyn Herman)