Trackhouse Racing Owner Justin Marks Opens Up on Signing Ross Chastain
Published 08/11/2021, 6:26 AM EDT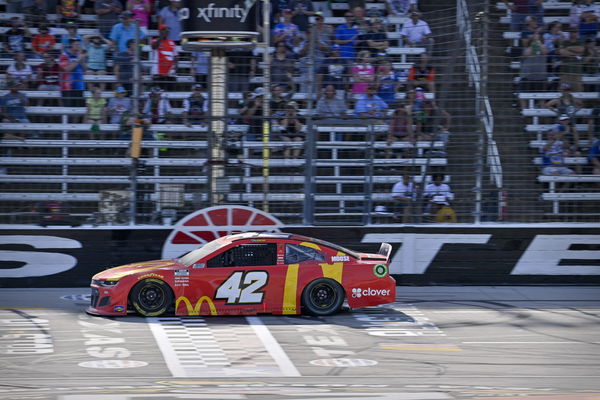 ---
---
Earlier, news broke that the Trackhouse Racing team was signing Ross Chastain. With the outfit buying the Chip Ganassi Racing team, it opened up a new charter for the fledgling squad. In other words, Daniel Suarez gets to keep his existing seat in the #99 car and gains a new teammate in 2022.
ADVERTISEMENT
Article continues below this ad
Recently, team founder Justin Marks spoke about signing Chastain from CGR. He said, "We're in an era of motorsports where so much of the career advancement puzzle is with a driver's ability to attract funding. Ultimately, that's what gave me an opportunity to drive for a long time. I perfected that side of it because I knew that it would be important to try and build some longevity."
Marks also admitted that he liked drivers who had to fight for their opportunities. According to him, it gives them a unique skill set and makes them resilient. It also helps them become more complete athletes and Justin Marks likes to have them as part of his team.
ADVERTISEMENT
Article continues below this ad
What did he say about Ross Chastain?
Marks acknowledged that Ross Chastain has often faced a lot of adversity in his career. Despite this, he has refused to give up and back down from a fight. This is why he is confident that Chastain will showcase those qualities in the Trackhouse Racing car.
ADVERTISEMENT
Article continues below this ad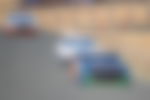 And even though he did not bring in any financial backing, Marks believes Chastain is happy, because it proves that he has a driver who is eager to prove themselves.
"This is another dream come true for me," Chastain said. "Trackhouse is one of the most interesting organizations in the garage. The enthusiasm they bring off the track and the program they are building on the track is exciting. Working with Daniel and Justin, however I can, is my number one priority. I know that I can help build our Chevrolets to be as strong as possible."
ADVERTISEMENT
Article continues below this ad
For the time being, though, Chastain and his current teammate, Kurt Busch will want to see out the remainder of the 2021 season. Busch is already in the playoffs, but the #42 driver sits two places adrift with four races left. If he manages to snatch a win, he could automatically guarantee a berth, or he will have to do it the hard way.