Trades-NBA 2015
Published 06/29/2015, 12:14 PM EDT
By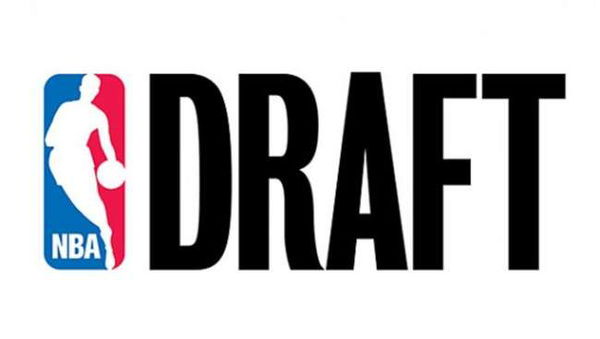 The transfer window in the NBA is now open. New and better players are being targeted by many teams, with every hopes to bring home the title.  Although many players are going in and out of the teams some of the important drafts took place in the previous few days.The small teams hope to get big and good while the bigger teams want to acquire much talent to get even bigger and better.
Coach Chris Wallace of the Memphis Grizzles confirmed the swap of 6'7'' forward Matt Barnes of Charlotte Hornets for 6'2'' guard Luke Ridnour.Barnes has averaged 8.1 points, 1.7 assits and 4.5 rebounds in 12 seasons with the NBA.  Ridnour averaged 9.3 points, 2.3 rebounds and 4.5 assists in 12 seasons in the NBA.
ADVERTISEMENT
Article continues below this ad
Brooklyn Nets had a busy evening to complete the formalities of their recent trade of Mason Plumlee and rights to second round pick Pat Connaughton to the Portland Trail Blazers in exchange for Steve Blake and also reserved the rights for their first round pick Roande Hollis Jefferson. "It was a tough decision to trade him off" said the Nets Manager "but we will acquire a defensive talent Jefferson" he further added. Plumlee in his span of 2 seasons and 82 games for Nets averaged 8.7 points and 6.2 rebounds per game while Blake at 81 games averaged at 4.3 points per game.
Phoenix Suns hope to improve their offense especially shooting, after they traded off their second round pick at No. 44, Kentucky's Andrew Harrison, to Memphis Grizzles for their 6'10'' star man Jon Leuer for a guaranteed $1 million salary that becomes official with his signature on Tuesday. A 4 year veteran, he averaged at 4.6 points and 2.8 rebounds per game and for Grizzles he was averaged at 4.5 points and 3.3 rebounds in 13.1 minutes. Harrison's teammate Devin Booker was also tagged along with Suns.
Other trades that happened were
1. Brooklyn accquired Juan Pablo Vauelt (the 39th Pick) from Charlotte who received a 2018 and 2019 second round picks from the Nets and cash.
2.  Portland accquired the No.54 Pick , Daniel Diez from Utah in return for cash.
3. Los Angeles Clippers accuqired Branden Dawson, the number 56 pick from New Orelans for Cash. The Clippers were the only team without a draft pick this year, having traded them both away.
4.Milawakee received the Raptors Guard, Gerivis Vasquez. They parted with Normal Powell, the number 46 pick and a protected 2017, first round pick.
5. Minnesota and Cleveland made another trade this year. Minnesota accquired Tyus Jones (the number 24 pick) from the Cavaliers who received the Number 36Pick, Rakeem Christmas and 31 Pick, Cedi Osman and a 2019 second round pick.
6. The rebuilding New York Knicks, Atlanta Hawks and Washington Wizard entered into a 3 way deal.
Atalanta received Tim Haradaway Jr from New York and 2 future second round picks from Washington (to be decided which). New york received Jerian Grant, the number 19 pick at the Draft and Washigton received Kelly Oubre who was drafted number 15 by Atalanta
7. The Knicks continued some of their rebuilding that night, receiving the number 35 pick, Guillermo Hernangomez who was picked by Philadelphia 76ers. The 76ers received cash considerations and 2 future second round picks from New York.
8. The Thunder received Luke Ridnour from Charlotte who received Thunder Shooting Guard Jeremy Lamb and a 2016 second round pick. Lamb has been ineffective for the Thunder in 3 seasons, playing off the bench.
9, Memphis took Orlando's veterean point guard Luke Ridnour and sent the rights of Guard/Forward Janis Timma to Orlando.
ADVERTISEMENT
Article continues below this ad
10. Charlotte acquired small forward Nicolas Batum from Portland, a bright prospect for a rebuilding Charlotte franchise. In return, Portland received Gerard Henderson, a guard who has 6 years experience and Noah Vonleh, a young player who just completed his first season.
11. Los Angeles Clippers acquired guard Lance Stephenson from Charlotte who received Matt Barnes and Spencer Hawes (who turned out to be a disaster for Clippers).
Barnes would later be traded to Memphis.
ADVERTISEMENT
Article continues below this ad
12. Detroit acquired Reason Ilyasova from the young bucks, who received Caron Butler and Shawne Williams.