Transfers That Surprised the Footballing World
Published 08/08/2016, 3:10 AM EDT
By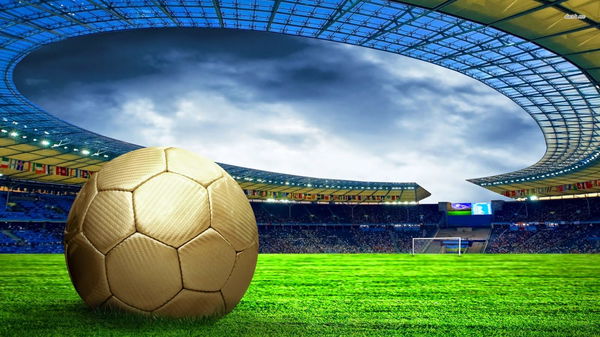 It is a commonly conceived notion that the excitement surrounding football breathes its last when the playing season comes to an end. However, the season end brings with it a fair share of adrenaline, keeping football fans on the edge of their seats, as they begin to ponder over the potential players who could be signed by the clubs they support. The ongoing transfer window has, so far, had all the makings of being called as one of the most eventful transfer windows of all time. From the Paul Pogba to Manchester United saga, which is seeming to stretch on for an eternity, to Real Madrid not signing anyone considering they will be facing a transfer ban in the next window with hardly a month left for the window to end, the past one and half months have had quite a few surprises. Here's a look at some of the transfers that sent the footballing world into a frenzy:
ADVERTISEMENT
Article continues below this ad
Luis Figo (FC Barcelona to Real Madrid C.F):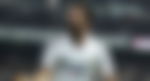 ADVERTISEMENT
Article continues below this ad
The rivalry between Barcelona and Real Madrid is arguably the fiercest rivalry among footballing clubs on the planet. So when a player of the calibre of Luis Figo, who was worshiped by Barcelona fans, decides to make a switch to the Spanish Capital, the transfer is bound to make headlines all over the world. After scoring 30 goals in the 1999-2000 season and helping the Catalans to consecutive league titles, Figo incurred the wrath of Camp Nou by joining bitter rivals Real Madrid in a then world-record £37million deal.
Sol Campbell (Tottenham Hotspurs to Arsenal):
No other North London player has perhaps managed to shock the footballing fraternity as magnificently as Sol Campbell did in June 2001. In the wake of his expiring contract at Spurs, rumors were rife that Arsenal were interested in signing the player. Out of the fear of losing a talented center-back, Spurs were ready to make him their highest-paid player. Campbell even went on to publicly claim that he would never play for the Gunners. However, he reneged spectacularly and signed for Arsene Wenger's side on a free transfer, thereby becoming the most hated player to have ever played in Spurs' colors.
Kaka (A.C Milan to Real Madrid):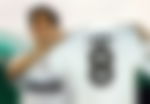 Kaka shocked the world when he joined Real Madrid from A.C Milan in 2009. The Balon D'Or winner was arguably the best in the world back then, scoring 70 goals for the club up to the end of the 2008/09 season and helping A.C. Milan to a Champions League trophy in 2006/07. The magical Brazilian play-maker, who was a fan-favorite at the San Siro, had expressed a desire to stay at the Italian club by stating that he wanted to 'grow old' there and captain the club some day. However, in June that summer, a certain Florentino Perez became the new Real Madrid president and made an instant mark by launching a bid for Kaka. And in almost no time, much to the ire of the Milan fans, Kaka was on the plane to Madrid as Los Blancos paid a then world record fee of £56 million.
Robin Van Persie( Arsenal to Manchester United):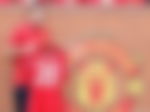 Robin Van Persie had made a name for himself as the most feared forward in the English Premier League since joining Arsenal in 2005. Season after season, the then-Arsenal Captain, with his clinical finishing abilities, was finding the back of the net with frightening accuracy and precision. However, one unwanted thing that was as consistent as the number of goals he scored, was the lack of a league medal. In 2011, rumors were aplenty that the striker could find a new club to fulfill his desire of winning a trophy. But he reassured Arsenal fans by saying that he will always remain a Gunner. However, in July 2012, with just one year remaining on his Arsenal contract, the worst fears of Arsenal fans materialized when Van Persie announced that he would not renew his contract.
Barcelona, Manchester City and Juventus all clamored for the Dutch striker's signature, but it was Sir Alex Ferguson who had the last laugh as Manchester United clinched a £24 million deal for Van Persie, much to the dismay of Arsenal fans. Ferguson himself admitted in an interview later how unlikely the transfer of a player like Van Persie between rivals is, by saying:"We never thought we could get Van Persie. If you go back six months ago, I couldn't see us getting him. I thought Arsenal are not going to let him go. When I read he had refused a new contract, that is when we acted. It has been a long haul. He turned down various clubs. If he hadn't told Arsenal he wanted to go to Manchester United, the transfer wouldn't have happened."
ADVERTISEMENT
Article continues below this ad
Fernando Torres (Liverpool F.C to Chelsea F.C):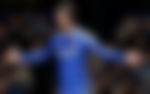 Fernando Torres was among the most deadliest strikers in the world during his days as a Liverpool player. He was being touted as the player who would finally end Liverpool's long wait for a Premier League title. Around the January transfer window  of the 2010/11 season, however, Liverpool F.C was bought by new owners, who sacked Roy Hodgson and appointed Kenny Dalglish. Chelsea- who were in the market for a striker- tabled an initial bid of £40 million, which was rejected. Apparently unable to adjust to the new regime, Torres handed in a transfer request, and the saga stretched till the last day of window, when Liverpool finally accepted a fee of around £50 million from Chelsea, the then British transfer record, and lost an important player to their title rivals mid-season.
ADVERTISEMENT
Article continues below this ad