Tributes Pour In on Twitter for the Late Reckful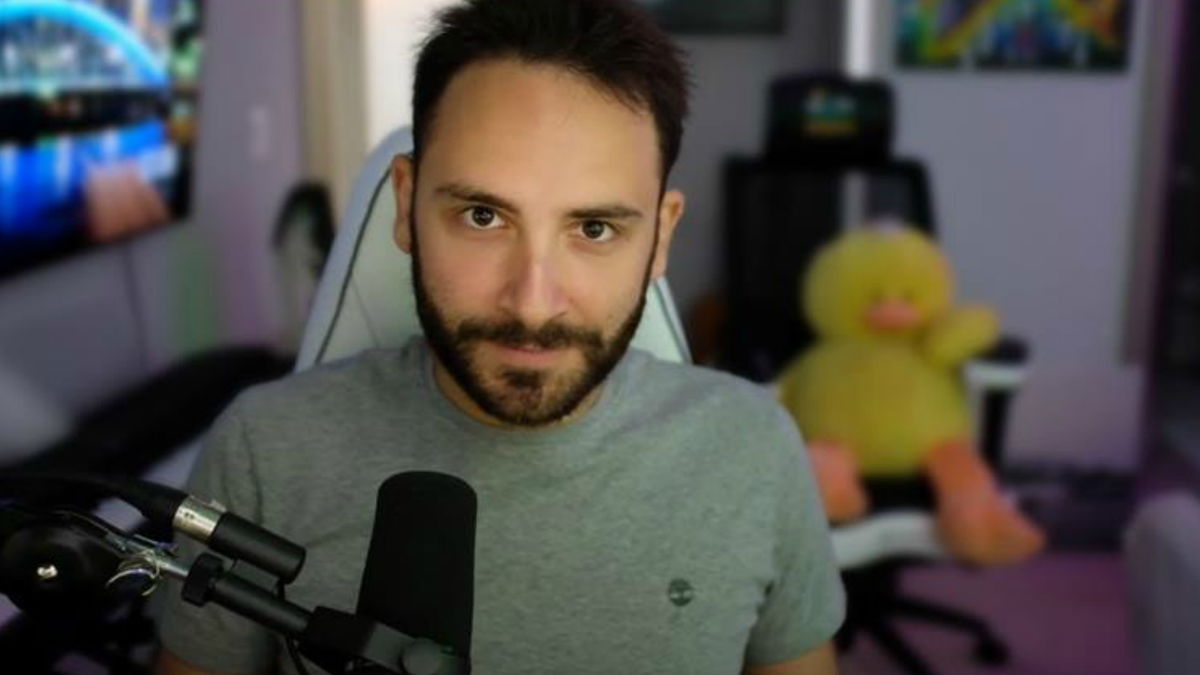 These are sad days for the gaming community. Popular streamer Byron "Reckful" Bernstein passed away at the age of 31 on July 2, 2020. He was famous for his achievements in World of Warcraft. The streamer even had a great following on the Twitch community. His sad demise has left Twitch users shocked.
Rest in peace, Byron "Reckful" Bernstein. pic.twitter.com/B3i4CGISx0

— World of Warcraft (@Warcraft) July 2, 2020
Reckful is a former Esports pro who quickly rose to fame on Twitch. He even had his own gaming movie titled 'Reckful 3' released back in 2011. He was also a top contender for the Major League Gaming's tournaments for many consecutive years.
Reckful passes away at 31
Reckful was found dead in his apartment on July 2nd. The news was confirmed by his girlfriend and roommate. Just hours prior, Reckful had posted a tweet giving people a hint of what his state was like. 
ahh, i feel bad for anyone who has to deal with my insanity

— Reckful (@Byron) July 2, 2020
Streamer and Reckful's friend Bluegoesmew had also posted a tweet that stated she tried to help but fell short of doing so.
Many from the community paid their condolences to Reckful. You can read some of the tweets below.
So sickening to see r/livestreamfails have an entire front page talking about tragedy and the importance of mental health, when in reality there is no other subreddit that does more to try and drive content creators over the edge. Guess the lies beat looking in the mirror.

— Richard Lewis (@RLewisReports) July 2, 2020
Streamers also hosted World of Warcraft in-game memorial event for Reckful.
Today we all witnessed not only the largest in-game memorial but also the largest in-game player-driven event in the history of World of Warcraft

In times like this it's easy to think of the evil that people are capable of but we can't forget the purity and kindness as well. pic.twitter.com/5mzOSZrM3Z

— Zack (@Asmongold) July 3, 2020
Here's the uncut video from Byron that he sent me for the New Year's Show. Breaks my heart that I never did get to see him one more time

He was a huge inspiration for me as a streamer and I will never forget him

Also sending much thoughts & love to Byron's family pic.twitter.com/PKlAmSMAng

— NymN (@nymnion) July 2, 2020
i've been fortunate enough to know Reckful through the start of his career as the Rank 1 WoW Arena legend on BG9 and Compexity Red MLG esports champion, all the way through to being one of the most innovative streamers in Twitch history

Byron's legacy will never be forgotten

— Rod Breslau (@Slasher) July 2, 2020
RIP Reckful

I hope this will be a wakeup call to everyone who creates a reward structure around ridiculing and mocking mental illness

We can be better as a community and we will be better.

— Zack (@Asmongold) July 2, 2020
We gained eachothers respect during an all nighter of Speed Runners. Good time.

— summit1g (@summit1g) July 2, 2020
Rest In Peace, Reckful.

What a terrible tragedy. You can tell he meant so much to so many people.

If you are having suicidal thoughts, then please speak to a trusted friend/family member or a professional.

I can't stress this enough: life gets better. I promise.

— Jack "CouRage" Dunlop (@CouRageJD) July 2, 2020
If you've ever played World of Warcraft, then you know everything is about Horde vs Alliance. The two main factions of the game are always pitted against each other.

Today, no matter what side you're on people are mourning.

So sad. pic.twitter.com/98LfbNfO2k

— Jack "CouRage" Dunlop (@CouRageJD) July 2, 2020
I didn't know Reckful personally but it's clear that he had a tremendous impact on the gaming community. I'm sorry for everyone that is hurting due to his passing. Reach out to your friends, check in on those that you hold close to your heart. We'll get through this together.

— 100T Nadeshot (@Nadeshot) July 2, 2020
Rest in peace, Byron "Reckful" Bernstein. pic.twitter.com/ptSu7c8cvj

— Hearthstone (@PlayHearthstone) July 2, 2020
I didn't know @Byron well.

One day he saw me having insecurities about myself – and he just messaged me out of the blue to make sure I didn't feel alone. We weren't friends, but that didn't stop him from reaching out when he thought I needed it.

Rest In Peace, Reckful. pic.twitter.com/gs4i7mTENz

— Disguised Toast (@DisguisedToast) July 2, 2020
I was fortunate enough to call @Byron a friend for many years. He was my first favorite streamer, someone I always looked up to, and someone who was above all else always kind to me. You will be greatly missed. RIP Reckful 😢

— 100T Hiko (@Hiko) July 2, 2020
We are saddened to hear of the passing of streamer Byron "Reckful" Bernstein.

Along with the gaming community, we mourn his loss today and have his family, friends, and fans in our thoughts.

— League of Legends (@LeagueOfLegends) July 2, 2020
Streamers form an understanding
It is absolutely essential that in dark times, people need to stand together. Popular streamer Tyler "Ninja" Blevins and Esports Insider Rod Breslau took their stand. They deleted and apologized for their earlier tweets about fellow streamer Alinity.
I deleted my tweet too. Sorry about calling you toxic

— Alinity (@AlinityTwitch) July 3, 2020
Previously Rod Breslau and Ninja had brought out many instances of Alinity being accused of animal abuse. Alinity in response had called Ninja 'The most toxic person in gaming.'
Now, with all that's been going on, both parties have realized their mistakes and have apologized to each other.
It is heartwarming to see streamers standing together through such moments. The passing of Reckful is indeed painful and we offer condolences to Reckful's family and friends.