I'm Tripping Major Nut**** Right Now: Ricciardo
Published 10/27/2018, 3:36 PM EDT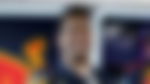 ---
---
OOOOOOOOOAAAAAAARRRRRRRRGGGGGGGHHHHHH!!!! YYYYYYYYEEEEEEAAAAAAHHHHHHH!!!!!! That was the joy and jubilation expressed by Daniel Ricciardo as he sealed pole position in Mexico.
ADVERTISEMENT
Article continues below this ad
The Australian has been plagued by numerous reliability issues in the last few races in 2018. So nabbing pole position was a major stroke of relief for him. His last pole was in Monaco earlier this year.
In second was his teammate Max Verstappen, followed by world champion elect, Lewis Hamilton. The other championship protagonist, Sebastian Vettel was in 4th alongside his rival.
ADVERTISEMENT
Article continues below this ad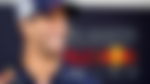 During the post-qualifying interview, Ricciardo said, "Monaco's the only place I've ever done it before… I think it was really close with Max, a few thousandths!"
Meanwhile, Verstappen said, "It's still good to be second, we'll see what I can do tomorrow". It was clear to see that the Dutchman was not happy about losing out on pole.
Hamilton said, "I wasn't expecting to be as high up as we are, that's the best we could do… but being behind the Red Bulls is not a bad thing"
Lewis has every right to be pleased because his championship rival is behind him. However, it is important to remember that tomorrow is a long race and anything can happen.
Interestingly, amid the wild whoops, Ricciardo shouted, "Tripping Major Nut**** Right Now". It was a blink and you'll miss it moment but many keen-eared spectators caught it.
In case you missed it, here is the video of him celebrating:
Did Danny just say
'trippin major NUT SACK now' ?
🤣@danielricciardo @redbullracing #qualy #MexicanGP pic.twitter.com/PDen17DGXr

— HiddenButEasilyFound (@TarasDemerson) October 27, 2018
Ric while everyone was talking about max pic.twitter.com/KffFc5zn0Z

— T1🧐 (@ediaatbaby) October 27, 2018
yeah take that ver, smacked his ego #F1 #MexicoGP #WTF1 pic.twitter.com/3SYe0g2Lwy

— Formula 1 Fan (@FormulaOneFan44) October 27, 2018
"The world's a better place when that man's smiling" – @CroftyF1

— Sharath R Naik (@sharath_r_naik) October 27, 2018
And that's their only first front row lock-out since the Turbo-Hybrid era.. Well deserved @danielricciardo @Max33Verstappen 👏🏽

— Nikko Mahatyanto (@mahatyantonikko) October 27, 2018
ADVERTISEMENT
Article continues below this ad
Tripping Major 🥜 Sack! 🤣🤣🤣🤣🤣🤣🤣

— Nikki👩🏻‍💻 (@Life0fNikki) October 27, 2018
ADVERTISEMENT
Article continues below this ad