Trump Gives an Update on the Tennis Pavilion on White House Grounds
Published 03/06/2020, 1:07 PM EST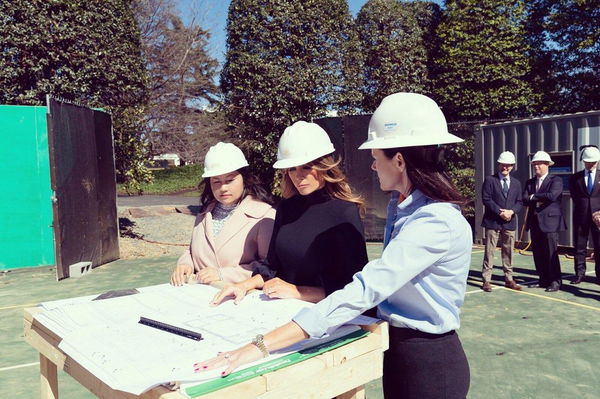 ---
---
The White House grounds will feature a tennis pavilion in the near future. It will be constructed on the 18-acre grounds surrounding the White House. Melania Trump gave the public an update on the proceedings.
ADVERTISEMENT
Article continues below this ad
In October of 2019, the first lady of America, Melania Trump announced the impending outset of the construction of a tennis pavilion. The National Park Service, an organization that maintains and operates the 18-acre grounds, submitted the proposal to the National Capital Planning Commission.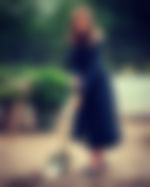 The tennis pavilion will reportedly span 1,200 square-foot
ADVERTISEMENT
Article continues below this ad
Melania gives an update on the tennis pavilion
Melania also expressed her wish for the tennis pavilion going forward.
"It is my hope that this private space will function as a place to gather and spend leisure time for first families."
As Mrs. Trump says, future first families will enjoy playing tennis in times to come. Who wouldn't enjoy tennis?
All of this was back in October of last year. So how have things progressed since then? take a look at the first lady's own update on twitter.
The pavilion will be situated on the South Lawn of the White House grounds. It will be close to the Children's Garden which was constructed way back in 1968 under the desire of then First Lady Claudia Johnson.
ADVERTISEMENT
Article continues below this ad
the White House and its grounds are often curated according to the needs of the in-house President and the first family. Melania herself oversaw changes in the design of the bowling alley inside it. The bowling alley was first constructed at the behest of Richard Nixon back in 1973. Nixon was an avid bowler.
Going back outdoors, the 38th President of America, Gerald Ford oversaw the construction of a swimming pool for recreational facilities in 1875. The White House did have it's own tennis courts earlier. Barack Obama, however, had them converted into Basketball courts.
Perhaps the most peculiar facility added to the White House was the seven-seater hot tub. It was President Bill Clinton who had it installed.
ADVERTISEMENT
Article continues below this ad
All in all, a tennis pavilion will soon be a prominent addition to the grounds. We might even get a glimpse of Donald Trump playing on the courts in the future. He seems to be a fan of the sport. Just recently, he invited Rafael Nadal to come along with the King of Spain for a visit to the White House.