'Trust Your Own Will'- Fortnite Veteran SypherPK Silences Haters
Published 03/12/2021, 5:08 AM EST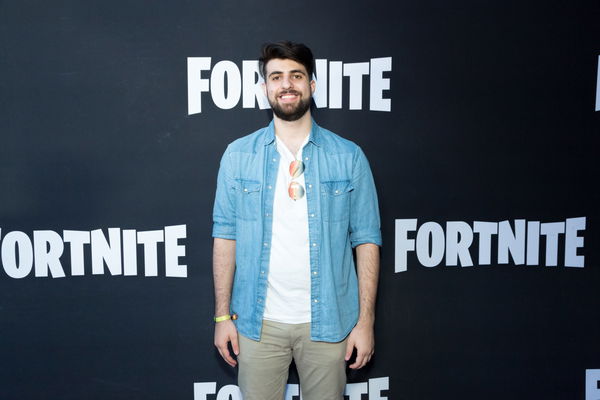 Despite fame and popularity, content creation has certain inevitable downsides attached to it. This includes hate speech, unnecessary criticism, threats, bullying, and much more. Fortnite veteran SypherPK is no exception, as he recently opened up on a plethora of negative comments he has received in the past few months.
ADVERTISEMENT
Article continues below this ad
Ali "SypherPK" Hassan has been working out lately and is proud of the journey he's made so far. He leaves no opportunity to flaunt his physical gains and had even joked about fighting Ninja and Nickmercs.
However, it seems like some fans aren't happy with SypherPK's weight loss. Apparently, they better liked the streamer in 2020.
ADVERTISEMENT
Article continues below this ad
It comes as no surprise that SypherPK does not welcome such comments related to his physique. He finally opened up on the topic and mentioned how people try to push you down and stop you from achieving your goals. Even family members and friends can hurt you, albeit unintentionally.
Hence, SypherPK believes it is important to trust your own efforts and ignore the unnecessary criticism that comes in the way:
Hundreds of comments like these.

Important lesson, plenty of people would rather drag you down than let you push forward towards your goals. Even friends and family might unintentionally do this to you. Trust your own will and chase after your goals. pic.twitter.com/aUfoJcllCv

— SypherPK (@SypherPK) March 12, 2021
In the aforementioned tweet, SypherPK only highlighted four comments that talked about his body and disregarded his weight loss. Surprisingly, the total number of such remarks is in hundreds.
Fortnite fans and content creators support SypherPK
Even though negative comments and hate seem to be a permanent part of the internet now, SypherPK luckily has millions of fans who actively support his life decisions.
While replying to a fan, SypherPK clarified that opinions on body and health can drastically affect a person's mindset. People should be allowed to have their own preferences, but imposing them on others is definitely crossing the line.
When it comes to your body/health it can be very damaging. Sure people have preferences but you don't put that on other people. I was very unhealthy last year. So these people are unintentionally saying "oh I liked it better when you had no energy, had high blood pressure, etc"

— SypherPK (@SypherPK) March 12, 2021
Content creator for FNATIC, Loeya, who recently teamed up with SypherPK in Fortnite, claimed that people often project their insecurities on others:
People project their own insecurities on others..😓

— fnatic Loeya (@Loeya) March 12, 2021
Fans around the world also appreciated SypherPK's hard work:
Nah man, you look better now. Actually inspired me to losw weight too, ive been obese most of my life, im 25 now and you inspired me to change that, keep pushing through. Much love pk.

— SnappyWolf (@TheSnappyWolf) March 12, 2021
im really happy to see you're standing after your choices. even though, i just wanna say it: it's not about what they like. it's about how you feel comfortable and how you feel pretty in your own body. please keep that in mind!! 😊

— ❄ 환상적 (@fxntasyfull) March 12, 2021
i am in my biggest battle at the moment, and people like you, help me inspire. i should fight for myself and not for other their will. 😞

— 아즈라 – LAIBA STAN 🧸 (@reapearls) March 12, 2021
ADVERTISEMENT
Article continues below this ad
Over the years, several content creators and professional gamers have talked about the impact of hate speech on their career and mental health.
Most recently, Ninja admitted that his audience has now become largely negative. Despite having financial stability, the biggest streamer on Twitch is unhappy with the countless messages that degrade him as a person. To improve the relationship with his audience, Ninja had also turned family friendly. But even then, fans called him a sellout.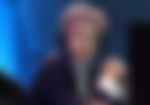 Are content creators like SypherPK and Ninja right in believing that the internet thrives on hate and unnecessary criticism?
ADVERTISEMENT
Article continues below this ad