Try Cursing Dhoni Now
Published 07/26/2014, 1:28 PM EDT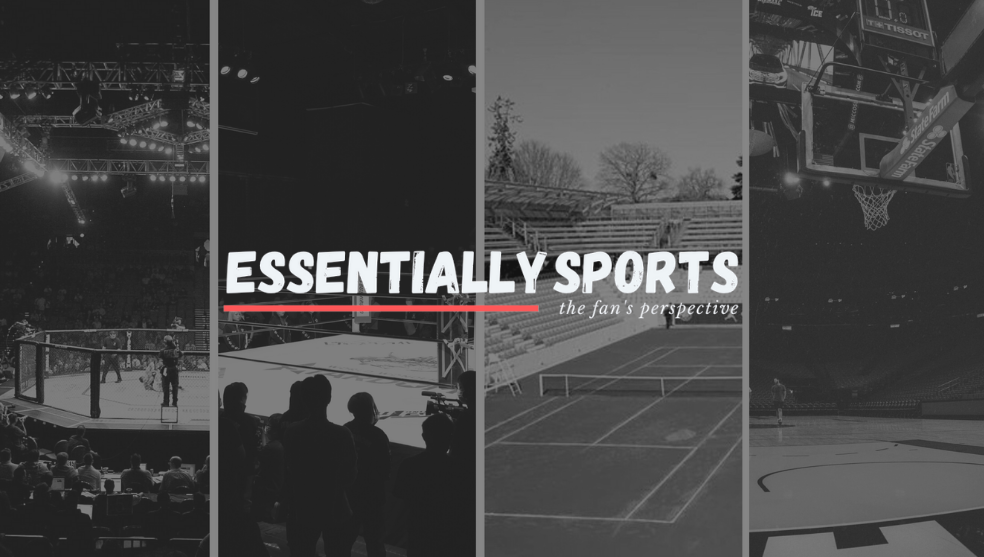 ---
---
Seldom do such manifestations happen which ruffle up the very core of your imagination. Perhaps the occurrence of a ticket inspector with the Indian Railways journeying from a second class bogey to the highest stages of International Cricket could be classified as one of those instances. Arguably, he happens to be the best person to ever have led this cricket crazy nation. Not the most widely approved statement for many fans, but acceptance is the only choice they have on their platter.
ADVERTISEMENT
Article continues below this ad
India's wretched run away from home began at Lord's in 2011 and the nightmares that Indian fans and players had post that tour might have been brought to an end with a victory at the same venue three years later. Accomplishing this with a squad of players aged an average of 24 is the work of a true master who is unmoved by circumstances nor bothered by the ruthless justifications demanded by a fickle minded cricket fraternity. The sound cricketing brain taking all the tough decisions has often received more scrutiny than praise in the past.
Noted exemplifications of Dhoni's decisions being criticized range from people holding him responsible for a so-called premature retirement of legends like Dravid and Laxman in 2012 to persisting with Ishant Sharma for far too many tests in 2014. Yes, now you could calculate the many instances between this huge duration of time when we have always blamed Dhoni for biased decision making. Not to mention that people still believe that he has a soft corner for his Chennai Super Kings teammates. Vijay's maturity at the crease and Jadeja's rise to the top are proof enough for this.
ADVERTISEMENT
Article continues below this ad
Critics argue that he is far too passive on the field. Consider this-
Dhoni had to convince Ishant Sharma to bowl bouncers at the England batsmen after they had blunted India's plan A for almost the whole first session on the decisive day of the test at Lord's earlier this month.The result was a five-wicket collapse against the short ball in half an hour, three falling to the pull or the hook and two when left-hand batsmen fended rising deliveries.
"To start off with, it was very difficult to convince him [Ishant]," Dhoni said. "When he first came on to bowl, I asked him to bowl short, and he turned the other way. Then I set the field for him so that he couldn't even think of bowling up. So the strategy was to give him a field so he is forced to bowl the length that I wanted him to bowl,"said Dhoni. Doesn't seem too passive does it? And we all know the outcome of that plan, don't we?
There has never been a scarcity of bold decisions by MSD either. May it be giving Joginder Sharma the ball in the final over of the T20 World Cup final in place of a more explainable decision in Bhajji or promoting himself up the order in the World Cup Final against Sri Lanka. He never fails to take responsibility may his strategy work out or not. The fact is that MS never fails to surprise us with his audacious showdowns.
One must attribute all his sound decisions to the remarkable composure he displays on the field. The 'Captain Cool' image that he has is not a misconceived one.
ADVERTISEMENT
Article continues below this ad
Players actually feel that their skipper backs them all the time and when the going gets tough, an unperturbed Dhoni makes sure that the rest of team does not lose equanimity and calmly shifts to the Plan B that Dhoni has very aptly placed for them. "I think all these wickets are not for me, it is only for the captain," said an ecstatic Ishant Sharma.
Leadership of this class is indeed hard to find, he instils this belief in his team that every time the team steps on the field, whether there is a win or a loss, India always yields closer together as a team.
It is high time that people realize that Dhoni is not just a misconstrued work of luck, but is a unique thinker with a perfect cricketing brain to complement his instincts on the field. At times, his tactics are unexplainable momentarily but when you connect the dots later, the picture becomes crystal clear. This goes for his selections as well as his on-field calls. This is a reason he has 2 World Cups, A Champions Trophy and numerous other T20 titles under his belt. Indian cricket has reached the highest peaks under his leadership and he undoubtedly has ensured that the young generation of cricketers can now carry the mantle forward.
ADVERTISEMENT
Article continues below this ad
He might not be the most perfect leader or one with whom Indians connect with all the time but great leaders are not defined by the absence of weakness, but rather by the presence of clear strengths.