TSM Acquires Chess Grandmaster in a Suprise Move
Published 08/29/2020, 9:23 AM EDT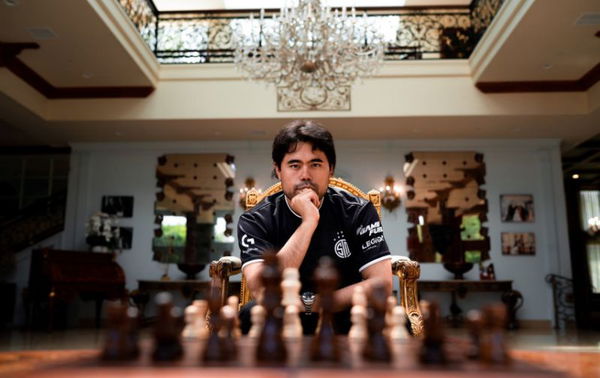 ---
---
TSM has just pulled off a major surprise. They have managed to land Chess Grandmaster Hikaru Nakamura to their team, surprising the Esports community. This is the first chess player that the organization has signed, and it looks like it is the start of something new.
ADVERTISEMENT
Article continues below this ad
t
TSM signs Hikaru Nakamura
ADVERTISEMENT
Article continues below this ad
Hikaru Nakamura is one of the best chess players in the planet. At the age of 15, he made history by becoming the youngest Chess Grandmaster, and this isn't the only accolade to his name.
He is a five-time United States Chess Champion and has represented his country in the Chess Olympiads five times. "I got my start in Chess at the age of seven years old and I was really young… I played a lot, became the youngest master in America at 10 years old breaking records there," Nakamura said.
"I've won the United States Child Championship five times which is the third most... Then I broke Bobby Fisher's record, the former World Champion to become the Grandmaster… And, I'm also number one ranked in the World Blitz Chess, so I'm just the best."
Nakamura isn't an unknown face in the world of gaming. In fact, he is a prominent figure on streaming platform Twitch. The player has amassed over 500,000 followers and he constantly surprises his viewers with his specific tactics for winning the game.
The Chess Grandmaster also believes that TSM is the perfect stage for him to bring in more achievements. He is confident of his new team's capabilities and the team can confide in him to bring about stellar performance.. Nakamura also hailed TSM member Myth for his class act in bringing him to the team when he tweeted about his excitement.
Nakamura was clear about what his intentions were; he is here to win titles and be the best at what he does.
ADVERTISEMENT
Article continues below this ad
"One thing I've really wanted to do is whoever I represent, I bring home titles, I bring home trophies. So, I think that my best opportunity to do that will be at TSM," Nakamura claimed.
Bigger plans ahead?
TSM has been spending a lot of time strengthening its rosters, and its Valorant team out up a good performance, but Chess is a new addition for them.
ADVERTISEMENT
Article continues below this ad
However, with the pandemic going on, the game has been moved online and some matches have already taken place. Chess.com partnered with Twitch earlier this year to conduct tournaments, and Nakamura made his presence felt in organizing them.
TSM saw a golden opportunity, and they seized it. With Nakamura's signing, they'll look to somehow collaborate two different worlds; the world of Esports and competitive Chess.
Trending Stories