TSM Myth Hilariously Defends and Ridicules Symfuhny Following Twitch Drama
Published 02/28/2021, 7:24 AM EST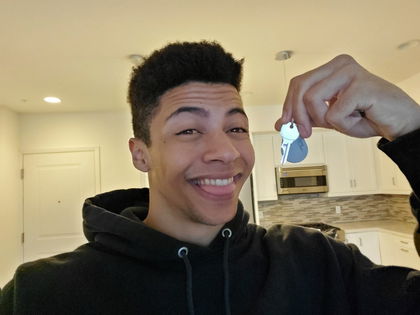 ---
---
Twitch streamers live to entertain their audience, but there are some moments where they might slip-up and forget they are not alone. It is common for such gamers to stream with their friends. However, there have been times where they might've let the conversation amongst them be a little too casual. One such incident occurred when Symfuhny might have let a racial-slur slip out while in conversation with TSM Myth.
ADVERTISEMENT
Article continues below this ad
The duo was having a casual conversation where Symfuhny might've been a little too casual with his words. The clip unsurprisingly did rounds on Twitch and became a huge deal on popular Subreddit 'LivestreamFail'.

The duo was making plans to go for a hike together when Symfuhny unintentionally let it slip. Myth did not really react or respond immediately but he addressed the situation later on.
ADVERTISEMENT
Article continues below this ad
Myth and Symfuhny are good friends. And the TSM member acknowledged what had happened but had the most hilarious way of defending Sym where he also ridiculed him a little.
TSM Myth Addresses the 'slip-up' by Symfuhny on Twitch
"I'm gonna keep it real, dude. Symfuhny has the world, f****** behavior, and patterns of a 12-year-old child. The kid's awkward, scrawny, weak, bad at FPS games, and on top of that, he doesn't know how to speak proper English.
ADVERTISEMENT
Article continues below this ad
"So I spoke to Symfuhny and he genuinely mumbled up some words and it came out like that dude. If Symfuhny, by a rare chance did slip, I would be the first person to be having a conversation with Symfunny about why he cannot use that word."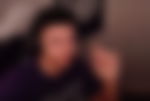 Clearly, Myth was not offended by it as he acknowledged that Symfunny didn't actually use that word. The question still remains, however, if Symfuhny will be banned for this? Twitch guidelines are definitely stricter than ever before. Additionally, since this whole scenario has become a huge deal on the platform, the team will surely be looking into it.
ADVERTISEMENT
Article continues below this ad
For now, it is all settled as Myth has himself addressed the situation and cleared Symfuhny's name. Hopefully, Sym will be a little more careful next time and will not let racial slurs slip up in casual conversations.