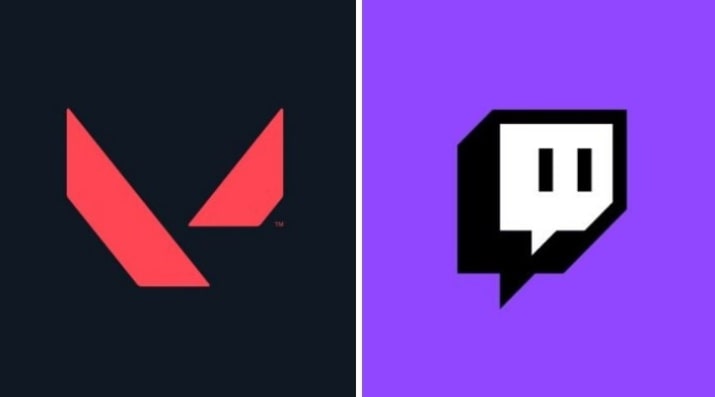 Ever since the Valorant closed beta went live, Riot Games have been on something of a roller-coaster ride. More specifically, since they enabled beta drops on Twitch. Similar to any field, there are those who try to take unfair advantage of the system here too. The con artists have been praying on the users who are desperate for a beta drop. And now, Twitch has finally taken notice and updated its guidelines.
Viewership for Valorant was rampant when the closed beta was released. While some of the viewers were surely there out of pure interest in the new game, many were simply on the hunt to score a beta drop.
To give you an idea of the popularity of Valorant viewership on twitch consider this number. Between April 20 and April 26, Valorant garnered 65.29 million hours of views on the streaming platform. Such immense popularity hardly flies under the radar, and soon enough, the vultures were all over it.
The cheats had a simple strategy to lure unsuspecting viewers to their channel- put in terms like "Valorant Live" or "Valorant Drops" even if it was not reflective of the facts. Some went further by playing Video On Demand (VODs) on their channel and simply adding the word "live" in the title.
Unsurprisingly, many viewers were fooled into thinking the streamer was playing Valorant live and would keep streaming the video and even donating money to the streamer. The situation was truly getting out of hand in the last week or so with such fake channels a dime a dozen on Twitch.
Twitch FInally Makes a Move Against Fake Valorant Streams
Recently, a popular streamer, summit1g even lost his cool over it.
"You should all be f**king ashamed. You're not Twitch streamers. You're not even YouTubers because you're not even putting in the work they put in. There's no editing, you f***ing throw up your VOD as soon as you go offline. Like I'm playing my outro video, a couple of double clicks and you leave. What a joke."
The uproar was not limited to summit1g, many others were calling on Twitch to take action. But a streamer as popular and influential as summit1g talking about it surely helped.
twitch has just tweeted out expressing it had decided to act on the matter by making changes to their community guidelines.
📢 We've heard concerns about creators continuously streaming VODs while tagging the channel as "Live" to farm Valorant Drops. This harms the integrity of our Drops Program so we've updated our Community Guidelines to clarify that cheating any Twitch rewards system is prohibited.

— Twitch Support (@TwitchSupport) April 28, 2020
According to their guidelines, Twitch can suspend any account found to be "cheating a Twitch rewards system (such as the Drops or channel points systems)"
"Such actions may include: removal of content, a strike on the account, and/or suspension of account(s)."
Many popular streamers and content creators were quick to applaud twitch for taking action.
Thank you thank you

— summit1g (@summit1g) April 28, 2020
W

— timthetatman (@timthetatman) April 28, 2020
Good stuff

— JoshOG (@JoshOG) April 28, 2020
W

— fl0m (@fl0mtv) April 28, 2020
All in all, everyone is hailing this move by the streaming platform. However, it remains to be seen how successfully the new guidelines can be administered.