Twitch Ban To Restrict Dr Disrespect From Playing With TimTheTatman and Nickmercs Off-Stream
Published 04/15/2021, 6:14 AM EDT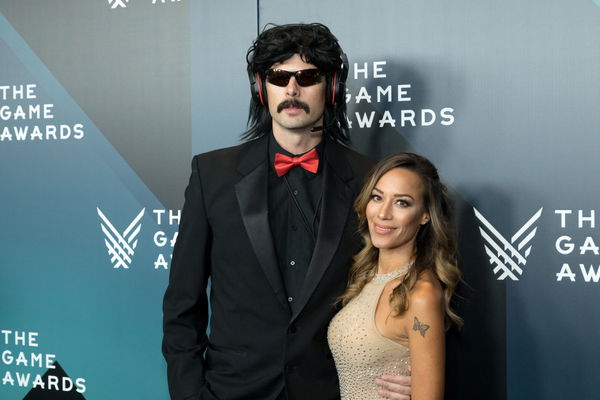 ---
---
YouTube has been treating Dr Disrespect very well ever since the streaming veteran switched to the platform. However, if one thought that all his troubles were over, they are far away from the truth. Unfortunately, even after almost a year since it happened, Doc's Twitch ban continues to haunt him in different ways.
ADVERTISEMENT
Article continues below this ad
Previously, the 'Two Time' was denied entry into the Toronto Ultra Warzone tournament. Many suspected that this was clearly a result of the infamous and ambiguous ban. While the restrictions over Call of Duty Warzone tournaments are no longer around, Doc still has other problems.
Following Nadeshot's stream during Vikkstar's Warzone tournament, Twitch updated its policy regarding restricted streamers. Partners could no longer feature streamers such as Dr Disrespect, to whom Twitch had handed an indefinite suspension. Fortunately, Doc could still play with them if they were offline on Twitch.
ADVERTISEMENT
Article continues below this ad According to recent hints from Nickmercs and TimTheTatman, this little privilege Doc had left has also been stripped away. Both the streamers, of different occasions, have talked about how they can't even play with Dr Disrespect even off-stream.
Fan question Twitch's treatment towards Dr Disrespect
Jake Lucky from Esports Talk recently tweeted about the situation surrounding Doc and his friends. Their fans were shocked after hearing about the unfathomable scenario. One couldn't possibly wrap their head around the fact that Twitch controls the behavior of their partners even when they aren't streaming.
Awhile back Nickmercs hinted not being able to play with Dr Disrespect even off stream, Timthetatman has now stated the same.

— Jake Lucky (@JakeSucky) April 14, 2021
By this point, it is a well-known fact that Twitch monitors the off-stream behavior of its partners. However, it is still astonishing to see the extent to which the streaming platform can enforce restrictions on its partners.
A Twitter user explained how Twitch partners are essentially employees of the streaming platform. Therefore, Twitch is really concerned about what its partners are doing even in their private lives. Unfortunately, this would constantly restrict anyone willing to play with Doc, even if it is off-stream.
Ehh, thats not necessarily true. Streamers are technically Twitch employees, and if the face of your company is doing negative things irl, the company has every right to part ways. Now, i agree the Doc situation is overboard, though we still dont know what he did to get banned

— Josh (@Jesmith211) April 14, 2021
Should streamers make their own streaming platform?
A major reason why Twitch gets away with its harsh rules is because of its market share. Even though YouTube and Facebook have major streamers, they are no match to the control Twitch has over streaming. Therefore, fans often suggest that streamers should invest in their own streaming platform.
ADVERTISEMENT
Article continues below this ad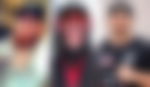 This still is a very distant possibility, since having their own streaming platform would cost a lot of money. Therefore, when a fan asked Shroud what he thinks on the issue, he laughed at the idea.
Clearly, there is no immediate solution to the troubles Dr Disrespect is facing. The only thing he can do is find a group of people with who he can stream without any consequences and hope Twitch comes around.
ADVERTISEMENT
Article continues below this ad
ALSO READ: From Ninja and xQc to Pokimane and Valkyrae, These Are the Highest Earning Streamers in the World in 2021