Twitch Finally Bans Alinity Over Wardrobe Malfunction Incident
Published 04/26/2020, 1:32 PM EDT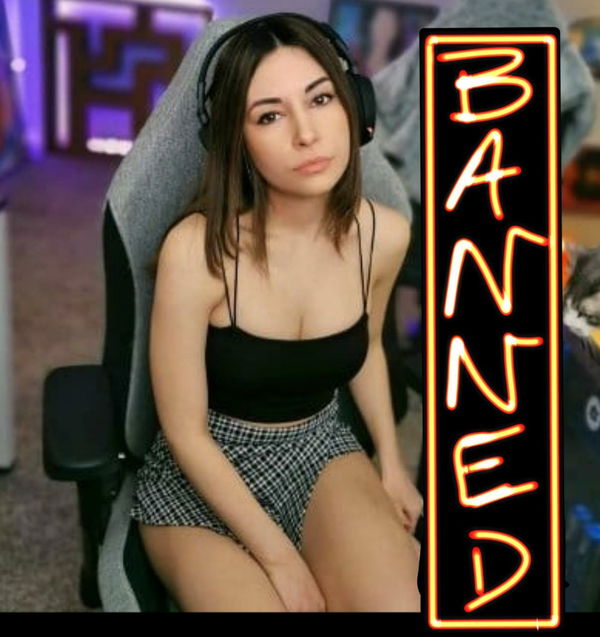 ---
---
Natalia "Alinity" Mogollon, a popular Twitch streamer, has landed herself on some controversy, once again. What seemed to be an apparent wardrobe malfunction is now being labeled as 'pornographic content.' Several calls from other streamers are out there to get her banned from the platform. This has been going on since her April 24 live stream. 
ADVERTISEMENT
Article continues below this ad
The video, however, speaks for itself. Her genuine shock and reaction to the situation, and even deleting the video later does make a point. People have been trying their best to frame it as intentional. Twitch, on the other hand, has banned her. But is this equality? Other streamers have been banned for far less.
ADVERTISEMENT
Article continues below this ad
It looks like Alinity has always surrounded herself with controversy for a while now. We all remember the time people accused her of abusing her cat. Even went to the extent of contacting animal protection services. Nevertheless, those falsified claims did not hold any water to charge her with. However, it does not negate the fact that Alinity has a nose for sniffing out drama. 
Wardrobe Malfunction Stream By Alinity
Alinity has Officially been BANNED!

— KEEM 🍿 (@KEEMSTAR) April 26, 2020
On her stream, Alinity had a wardrobe malfunction, revealing part of her breast. However, her instant reaction, "oh my god," followed with a deletion of the video. Now there will always be keyboard warriors and online crusaders out there. They are still trying to make a mountain out of a molehill. The entire incident seems like an accident, but now people are calling it attention-seeking skills. Considering her track record, while some may conclude that it is an accident, others claim this is just a blatant violation of Twitch guidelines.
ADVERTISEMENT
Article continues below this ad
DramaAlert owner Daniel' KEEMSTAR' Keem was keen enough to report and speak about her ban. It seemed as if the video affected him more than it affected Alinity. Keemstar started a Twitter campaign continuously to promote Alinity's ban. Both sides here have logical points which are quite valid.
 When we expect people to stand in equality, somehow, humanity fails to be a part of the bigger picture. Sharing the video widely did spread negativity. If logic is what you are looking for, shouldn't the ones who shared it receive a ban as well? However, we cannot but forget the controversies Alinity trumped up in the past. Although her actions maybe justifiable but there is a subtle undertone of favoritism here.
Watch Call Of Duty Warzone Wednesday By Keemstar Where Ninja And DrDisrespect Teamed Up
ADVERTISEMENT
Article continues below this ad
Twitch Has A Different Take On The Issue
Twitch has banned people for far less, so Keemstar's point does hold a lot of water. We cannot turn a blind eye to the favoritism being done here, perhaps because of the popularity Alinity has. As far as their guidelines go, Alinity deserves to receive the same kind of treatment that other streamers get. The gaming community is split right now about this debate. Since the context is "sexual activity/pornography," there is no blaming Twitch with their decision. However, a thorough investigation needs to happen where both arguments should be heard and acknowledged. 
Trending Stories