Twitch Indefinitely Suspends Monetization on Popular Hot-Tub Streamer Amouranth's Channel
Published 05/19/2021, 10:42 AM EDT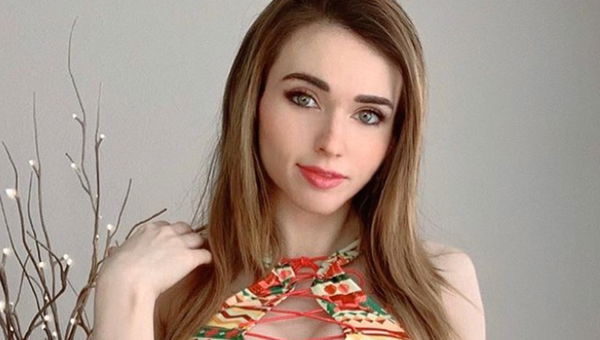 ---
---
Following weeks of criticisms from its creators and viewers, streaming platform Twitch has finally taken an enormous step to curb the rising popularity of hot-tub streams. While the trend had become a massive hit on the platform, many fans believed that it changed the image of Twitch drastically.
ADVERTISEMENT
Article continues below this ad
But, it seems like the platform has plans to stop this meta from growing on Twitch. One of these steps includes demonetization, and the first streamer to receive it is none other than Amouranth.
This is an ALARMING precedent and serves as a stark warning that although content may not ostensibly break community guidelines or Terms of service, Twitch has complete discretion to target individual channels & partially or wholly demonetized them for

— Amouranth (@Amouranth) May 18, 2021
ADVERTISEMENT
Article continues below this ad
Hot-Tub streamer Amouranth demonetized by Twitch
Amouranth is one of the biggest hot-tub streamers on Twitch currently. Yesterday, she tweeted that the platform had indefinitely suspended advertising on her channel. Along with that, she also mentioned that Twitch didn't notify her about it, or gave her any prior warning about its decision to demonetize her channel. She also said that she had also started conversations with the developers from the platform to remove her from the blacklist.
She also berated the platform for taking such a step, even though she didn't break any guidelines or the Terms of Service. While fans believe that the content in hot-tub streams are sexual, Twitch can't technically ban them because they don't break any rules.
Amouranth's situation could set a dangerous precedent
Amouranth also claimed that her situation can create a dangerous precedent and cause problems for other creators including hot-tub streamers. She stated that it's alarming for Twitch to ban or suspend ad revenue on a channel that isn't considered 'advertiser friendly'. This could be extremely harmful for creators as there aren't any set guidelines for them to follow, and because of it, streamers are at risk of receiving bans without any proper reason.
there's something to go by. There is no known policy for what results in a streamer being put on this blacklist. With characteristic opacity, The only thing twitch made clear is that it is unclear whether or when my account can be reinstated.

— Amouranth (@Amouranth) May 18, 2021
ADVERTISEMENT
Article continues below this ad
Amouranth has also noted that the developers haven't given her any clarity regarding the status of her channel. The popular streamer and her fans still don't know the reasoning behind Twitch's decision to demonetize. Twitch has given no statement about it yet, so everything is still up in the air.
Amouranth's case could be a major game-changer for the platform. The ruling on her channel by Twitch will have wide-scale implications for the meta and the creators behind it. Other than that, it could also affect other streamers because of the lack of guidelines on advertizer-friendly content. In the end, fans might have to wait and see how this situation plays out.
ADVERTISEMENT
Article continues below this ad