Twitch Streamer Adin Ross Banned From the Platform for Reading the Chat on His Phone While Driving
Published 07/08/2021, 12:46 PM EDT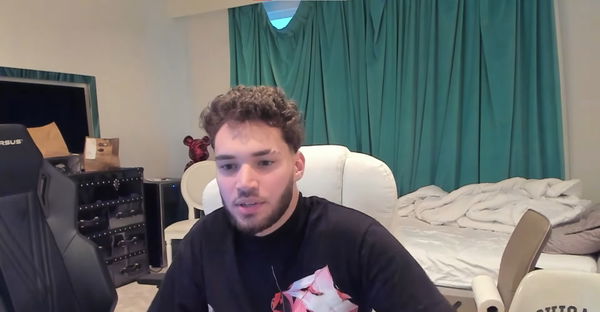 ---
---
Popular Twitch streamer Adin Ross hasn't really been having the best of times these past few weeks. Recently, many fans caught him lying on Twitter about his involvement in the content creator cryptocurrency scandal. The scandal has rocked the industry and has caused the suspension of four Faze Clan members.
ADVERTISEMENT
Article continues below this ad
Along with that, he also feuded with his LA Clout House roommate, Ricegum. The feud became quite public with both creators going back and forth on the Internet. But since then, they have squashed the beef and mended their relationship. It seemed like his life was back on track with no controversies to be seen anywhere near him. However, it didn't take long before he fell into trouble again.
ADVERTISEMENT
Article continues below this ad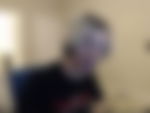 Adin Ross banned by Twitch for using his phone while driving
Adin Ross recently received his fourth ban from Twitch for breaking their guidelines. He made an ugly mistake of using his phone while driving, which caused his suspension from the platform. He was livestreaming while driving, which is what a lot of IRL and regular streamers do to give fans a peek into their lives.
Twitch has specifically stated to not use mobile phones at any times while driving in their guidelines. He wasn't using his phone to livestream on the platform. But he used the device to read his Twitch chat while waiting at a red light. Adin Ross has fell into a lot of trouble with the platform, and because of it, the developers have banned him multiple times.
Just got banned in twitch. I think it's a perm guys … this is not good AT ALL. I was at a red light during my irl stream and I read chat off of my phone. I am 100% in the wrong I'm so sorry. Idk when I'm gonna be back tho … I'm shaking rn I'm so sorry I feel horrible

— adin (@adinross) July 8, 2021
Will he return to Twitch?
Adin Ross has since tweeted about the situation and apologized to his fans for making such a mistake. As it is his fourth ban, Ross is in a lot of trouble with Twitch. He stated in his tweets that this could be the end of the road for him on the platform as he could be permanently banned. Other creators and fans also share his sentiment after they witnessed popular ASMR streamer Indiefoxx being mysteriously banned from the platform for the sixth time.
ADVERTISEMENT
Article continues below this ad
A lot of people hate me and I'm sorry u feel that way, I'm not a bad person I love everyone and I hope one day the ppl who don't like me can all see that. ❤️

— adin (@adinross) July 8, 2021
It remains to be seen if he will ever return to the platform. But if he doesn't, fans might hear some news from him regarding his future including a move to another platform like YouTube.
ADVERTISEMENT
Article continues below this ad
WATCH THIS STORY- Best Rage moments of Ninja, Shroud, Tyler1, xQc, Dr Disrespect, and Nickmercs
Trending Stories