Twitch Streamer moistcr1tikal Roasts Google Stadia For Lack of Innovation
Published 04/29/2021, 4:20 AM EDT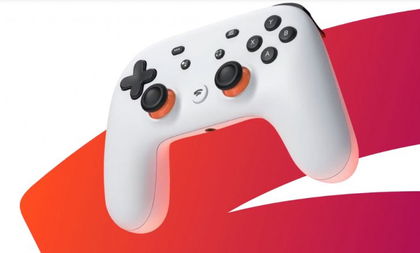 ---
---
It has been sixteen months since Google launched Stadia. It is the tech giant's own cloud streaming service and is claimed to be capable of streaming video games up to 4k resolution at 60 frames per second. As per the advertisements, it also offers support for high-dynamic range.
ADVERTISEMENT
Article continues below this ad
The latest addition to this lucrative list of features is, surprisingly, a search bar. While Google might have been expecting a positive response to this additional feature, the community has instead opted to troll the company.
moistcr1tikal sarcastically appreciates the latest search bar in Google Stadia
ADVERTISEMENT
Article continues below this ad
Through a recent community blog, Google Stadia gave fans a sneak peek of the upcoming features. Alongside a search bar, there's an update UI and activity feed.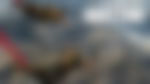 The updated UI will help players in sorting their purchased, free, and Pro games. On the flip side, the activity feed will let them show off their best video captures, and find their game states with State Share. Moreover, exploring content from other players is now available, which can certainly help one in making better investments.
Lastly, players will soon be able to access Stadia directly from an Android Web browser and delete captures in bulk on the Web.
However, the biggest highlight among these new features remained the search bar.
Here's how popular Twitch streamer moistcr1tikal reacted to it.
It is evident that moistcr1tikal is disappointed by Google's delay to add a search bar in Stadia. The streamer sarcastically termed it as "innovation at it's finest".
Another disappointment for the fans is the inclusion of a search bar only on Stadia for Web. While replying to a query, the platform clarified that it has no plans to introduce the feature in the Stadia app as of now.
Is Stadia finally worth it now?
As aforementioned, Google Stadia will soon have a ton of new features. It has been in the market for over a year and had initially failed to prove itself as a legitimate gaming platform.
In February 2021, Stadia shut down its internal game development studios owing to a change in business focus. Despite such setbacks, it has started to regain the trust of millions around the world.
ADVERTISEMENT
Article continues below this ad
The biggest issue for patrons since Stadia's release was the lack of games and features. Fortunately, it is currently accessible from almost any device, and the library is getting bigger with the likes of Cyberpunk 2077 and Destiny 2.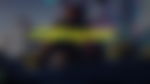 All in all, it is great to see Google coming forward and actively engaging with the users. The developer has been carefully listening to the feedback and has even worked on it. Hence, it is safe to assume that Stadia will witness a steady rise in its user base in the upcoming years.
ADVERTISEMENT
Article continues below this ad