Twitch Streamer Neeko Officially Joins 100 Thieves
Published 07/11/2020, 8:10 AM EDT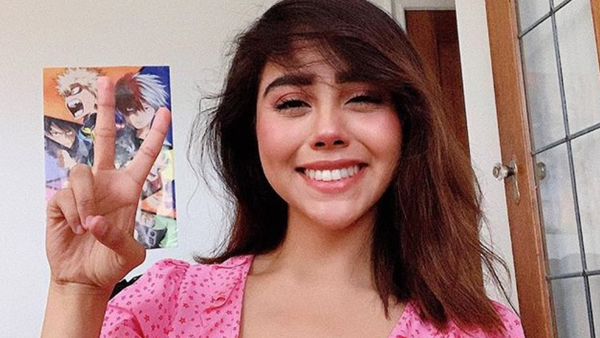 ---
---
Esports organization 100 Thieves has announced its latest member. Popular Twitch streamer and TikTok star Neeko has joined the team. 100 Thieves took it to Twitter to announce their signing. 
ADVERTISEMENT
Article continues below this ad
Welcome @neekolul!

Neeko is an English/Spanish streamer who started on Twitch 3 years ago. She's incredibly multi-talented and has seen tremendous success with her viral content. We love her upbeat and positive personality & are so excited to have her part of 100 Thieves! #100T pic.twitter.com/IoceFQFrg2

— 100 Thieves (@100Thieves) July 10, 2020
ADVERTISEMENT
Article continues below this ad
Neeko Joins 100 Thieves
Neeko is a bilingual streamer who made name streaming on Twitch.  The streamer can speak English and is quite fluent in Spanish. She is also a famous personality in the video-sharing social media app TikTok. 
Neeko joined Twitch back in 2017. She has gained a huge fan following and is most notably famous for streaming League of Legends. She garnered popularity for her recent "Ok Boomer" video that went viral in no time. The viral video also helped her strike a partnership with Twitch.
The 100T content house had a lot going on in the past few days. Nadeshot and Courage were part of some fun competitions. Valkyrae apparently tricked Nadeshot with the rest of the group bringing in Neeko. 
The video had fun elements revealing how Neeko came to be a part of the team. She admitted that it was exciting to prank Nadeshot all this wile. The recent content house has seen 100 Thieves make some hilarious content, that is out of their workspace. The organization also being a life-brand could be aiming at a stronger content creation route. Furthermore, the contents from the house are enough hype and a free promotion to all their members.
"I've been a big fan of 100 Thieves and the content they've been creating for a while now, especially from strong female voices such as Valkyrae and BrookeAB. Signing with 100 Thieves has been a dream, and I'm really excited to have found an organization that wants to support me and help me turn my passion into a career", Neeko said in a statement.
ADVERTISEMENT
Article continues below this ad
100T founder Nadeshot also shared his thoughts on Neeko joining them. He stated that they were all personal "fans" of the streamer.
"We were all personal fans of Neeko's streams and videos, and we have been continuously impressed by her success on social media, which is why we're so excited to welcome her to 100 Thieves. I know she is going to fit in perfectly at 100 Thieves, and we're looking forward to seeing her grow more as a content creator with us", Nadeshot commented.
ADVERTISEMENT
Article continues below this ad
Neeko will be representing 100T in her streams henceforth. Her addition would likely bring a lot of exposure to the Esports team.