Twitch Streamer PeterParkTV Has a Hilarious Time Watching an Old Clip of Sykkuno
Published 01/24/2021, 2:15 PM EST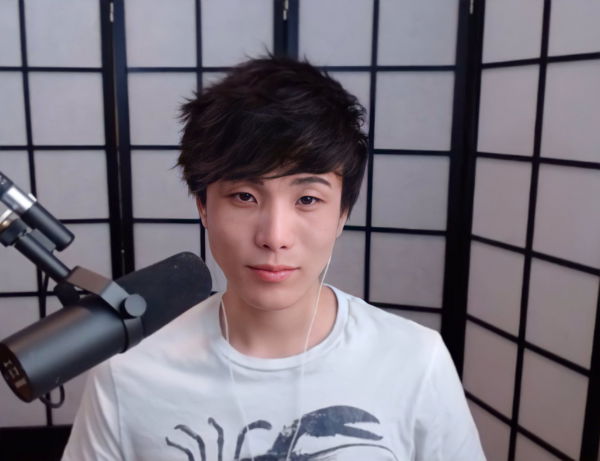 ---
---
2020 was an interesting year for the gaming community. There were exciting trends throughout the year in terms of popular creators and games. Instead of the usual FPS games and streamers playing action games, Twitch and YouTube were much more colorful. As Among Us dominated streaming platforms, so did creators like Pokimane, Corpse Husband, Disguised Toast, Sykkuno, and many more.
ADVERTISEMENT
Article continues below this ad
Pokimane was already a popular Twitch face even before Among Us rose to trend. However, the likes of Sykkuno, Toast, and Corpse were names many had never heard. For these streamers, Among Us was a chance to start afresh. They donned new personalities and a fresh and better way to create content.
ADVERTISEMENT
Article continues below this ad
Sykkuno's soft and dreamy voice, Corpse's deep tones, Rae's innocent behavior, and Toast's high IQ plays are well-known traits of theirs. However, if one tries to look back at their old videos, they can see the streamers have come a long way.
ALSO READ: From Sykkuno to Disguised Toast, These Upcoming Streamers of 2020 Can Make It Big in 2021
Old Sykkuno gives PeterParkTV 'aneurysms'
A common face in the Among Us streams is Twitch streamer PeterParkTV. He is a hilarious addition to the gang and always keeps the games lively. In a recent stream, Peter was going through old clips of Sykkuno. He came across a video from 2014 where the Among Us streamer had recorded and uploaded a full League of Legends gameplay.
ADVERTISEMENT
Article continues below this ad
Peter's reaction to Sykkuno's commentary and voice was absolutely hilarious. While he was trying to act surprised and blown away, it appeared like the steamer was having aneurysms. Six years is a long time and certainly long enough for creators to go through insane transformations.
Going through old videos is a common yet popular choice for big streamers and YouTubers. When they react to the videos they had made before actually becoming famous, it feels like fans are seeing a completely different person. This is exactly what Peter's chat felt about Sykkuno.
The Among Us streamer sounded much more confident in his old videos, and his voice had a happy undertone. He did not have a face camera back then, so he did not have to worry about his appearance.
ADVERTISEMENT
Article continues below this ad
Maybe the fame and the attention have made Sykkuno much more conscious. However, his new avatar is equally enjoyable and lovable. It is a happy and pleasant change, and fans will be glad the streamer went through this transition.