Twitch Streamers Ran Into an Unexpected Hurdle While Streaming the Fortnite Galactus Event
Published 12/02/2020, 7:59 AM EST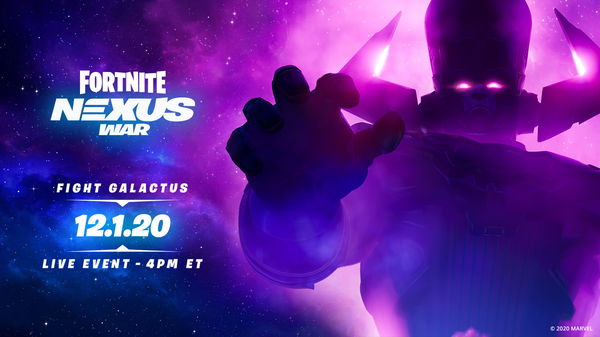 ---
---
Twitch streamers felt the wrath of the DMCA guidelines while streaming the Fortnite Galactus Event. The event brought an end to the Marvel-themed season and was an exciting one to be a part of, but Twitch streamers faced several hurdles, with the copyright detection system constantly flagging their videos.
ADVERTISEMENT
Article continues below this ad
The use of an AC/DC song triggered Twitch's copyright detection system. Acknowledging the issue, the Fortnite Status account admitted it couldn't save the players from getting flagged.
As a countermeasure, Fortnite suggested the players mute their videos on demand (VODs) to protect themselves against strikes.
ADVERTISEMENT
Article continues below this ad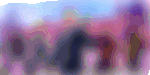 Fortnite couldn't bring an end to copyright issues for Twitch streamers
The Galactus Event not only marked the end of season 4 but also brought about a 'black hole' transition. This transition had last come about at the end of Chapter 1 and was definitely a highlight of the event.
(2/2) The general recommendation is to either mute your VoDs or turn off VODs/clips entirely to protect yourselves against any kind of claims or strikes as best as possible.

For more context, check @Twitch blog post about Music-Related Copyright Claims: https://t.co/rxIhBWr6rA

— Fortnite Status (@FortniteStatus) December 1, 2020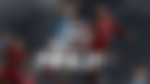 An AC/DC song marked the players' attack on Galactus during the Star Wars: Rogue Squadron-Esque flying sequence. 'Demon Fire' premiered in mid-November as part of a new album. It forced streamers, including DrLupo, to mute their video to avoid any unnecessary issues.
Twitch has been in news for all the wrong reasons lately. 2020 has been a pretty rocky year for Twitch streamers who have either received bans or have seen their videos getting flagged.
In multiple cases, Twitch has failed to provide a reason for the bans, leaving the streamers clueless. The most infamous incident remains that of Dr Disrespect's ban from the platform.
ADVERTISEMENT
Article continues below this ad
Your frustration and confusion with recent music-related copyright issues is completely justified. Things can–and should–be better for creators than they have been recently. The next few tweets will outline our plan for being better partners to creators. https://t.co/Ebk1rFlBOM pic.twitter.com/fiFitaZgD5

— Twitch (@Twitch) November 11, 2020
In a statement released last month, Twitch released a statement apologizing for its poor response on the DMCA issue and reiterating the need for streamers to stop playing recorded music in their streams. As expected, streamers were quick to respond to this note. They urged the platform to come up with a better solution than forcing them to delete their respective videos.
ADVERTISEMENT
Article continues below this ad
However, in other news, Fortnite Chapter 2 Season 5 is live and the players can download the update to dive in!