Twitch Welcomes Ewok after Mixer Shutdown
Published 08/13/2020, 8:30 AM EDT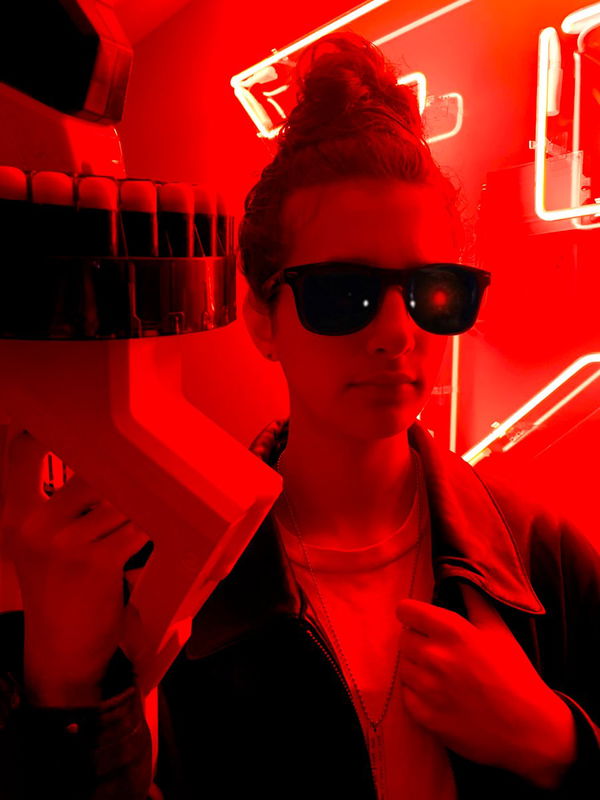 ---
---
Popular 14 years old Fortnite streamer Ewok is back to streaming again. Ewok moved from Twitch to Mixer last year, just as Shroud and Ninja. The Mixer shutdown left these streamers in a 'mix' for the better part. Shroud made his comeback as an exclusive Twitch streamer recently. Ewok has followed suit, as she has now cited Twitch as her official streaming platform. Furthermore, the 14-year-old deaf gamer is an inspiration to many and her return was very well celebrated.
ADVERTISEMENT
Article continues below this ad
Her accomplishments are numerous. She is on the 2020 Forbes list of 30 under 30. In addition to that, she is also listed on Teen Vouge's 21 under 21. Ewok has multiple deals signed already, two of which are with Gfuel Energy and HyperX. Additionally, she is also a member of FaZe Clan. That is not all. She recently signed deals with Talent X Gaming, which falls under TalentX Entertainment.
Ewok last streamed in the month of June. Yesterday, Twitch welcomed the Fortnite pro back into the fold;
ADVERTISEMENT
Article continues below this ad
She definitely enjoyed her return.
First game into first stream since June… 10 kills & a win. A great start! LETS GOOOOOOO!

— FaZe Ewok (@Ewok) August 13, 2020
Her first return stream was 3 and a half hours long and watched by an average viewership of 20K. She posted the stats on Twitter after wrapping up Day 1 on the Amazon platform;
Read more– Shroud Returns To Twitch After Long Hiatus
Ewok on her Return to Twitch
In an interview with ESPN, Ewok opened up on why she decided to come back.
"I decided to return to Twitch because the platform has a vast network, and I had already established a community there before switching over to Mixer.
ADVERTISEMENT
Article continues below this ad
It is to her understanding that Twitch is the best possible platform where she can continue building her brand, among other things.
"I also miss Twitch Rivals and meeting people that have supported me since day one."
According to ESPN Ewok doesn't feel bad about her time on Mixer and she looks back it fondly.
ADVERTISEMENT
Article continues below this ad
"Mixer is a part of my journey that I will always cherish. I learned from the community there, and they helped me grow as a streamer."
Ewok completed her first stream yesterday, where she played Fortnite and Fall Guys. Here's wishing her all the very best for the upcoming days as a creator.
Trending Stories