Twitter Cries Foul After Twitch Stops Working Once Again
Published 02/02/2021, 2:46 PM EST
---
---
The Amazon streaming platform, Twitch, has let down its patrons again by restricting them from going live. This is the sixth time from the start of 2021 that Twitch has malfunctioned. The outages began from Tuesday morning and it only rose from that point.
ADVERTISEMENT
Article continues below this ad
In fact, the Twitch status page has a "partial outage" message displayed for video broadcasting. Around 10:30 a.m. ET on Tuesday, Twitch tweeted about the most recent issue with the platform. Some streamers could not go live and were facing problems starting their stream seamlessly.
🔎 We are investigating an issue preventing some users from going live. Thank you for your reports.

— Twitch Support (@TwitchSupport) February 2, 2021
ADVERTISEMENT
Article continues below this ad
Twitch had a rough start in 2021. Back in December 2020, the platform was facing similar problems, which continued in January this year. Besides streamers not being able to start their daily streams, some reported the site was not loading correctly. Furthermore, even viewers complained that the site was totally down and non-functional on certain days.
In January alone, Twitch was down on four different days. This repeated malfunction has compelled many to bellow out their frustrations on Twitter. Popular Esports insider Rod Breslau, was one of the first ones to drop their two cents after today's mishap.
Twitch has stopped working more in the last month than most major sites do over a year. someone help the indie Amazon company

— Rod Breslau (@Slasher) February 2, 2021
100 Thieves Valorant pro Josh Nissan thinks Twitch owes him new memberships every time it stays down for hours.
every minute twitch stays down they owe me a prime sub

— 100T steel (@JoshNissan) February 2, 2021
Ex CS: GO pro fl0m is a Twitch regular. However today he has to choose Twitter to entertain his virtual audience.
BROOOOOOOOOOOOOOOOOOOOOOOOOOOOOOOOOOOOOOOOOOOOOOOOOOOOOOOOOOOOOOOOOOOOOOOOOOOOOOOO

fix the servers please man

— fl0m (@fl0mtv) February 2, 2021
Reports from Downdetector show that 66% of the problems with the site currently are with video streaming. In addition, there are login and other problems with the website, similar to ones it faced on January 26, 27 and 28.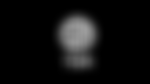 Twitch issue brings out the trolls on Twitter
Every time there is an issue that largely affects the gaming community, the trolls resume their jobs. More often than not, the most popular faces come up with the funniest tweets on the issue. However, others are just informative and like to spread awareness. Below are few examples of both.
Twitch servers are dropping more today than Stock Short Sellers profits.

— DansGaming (@Dansgaming) February 2, 2021
ADVERTISEMENT
Article continues below this ad
Popular esports journalist Jake Lucky is the informative one, and therefore he sums up anger behind the trolling quite conveniently.
ADVERTISEMENT
Article continues below this ad
Here's hoping Twitch starts off on a better note in the second quarter of 2021.