Twitter Erupts As TimTheTatman Wins in Fall Guys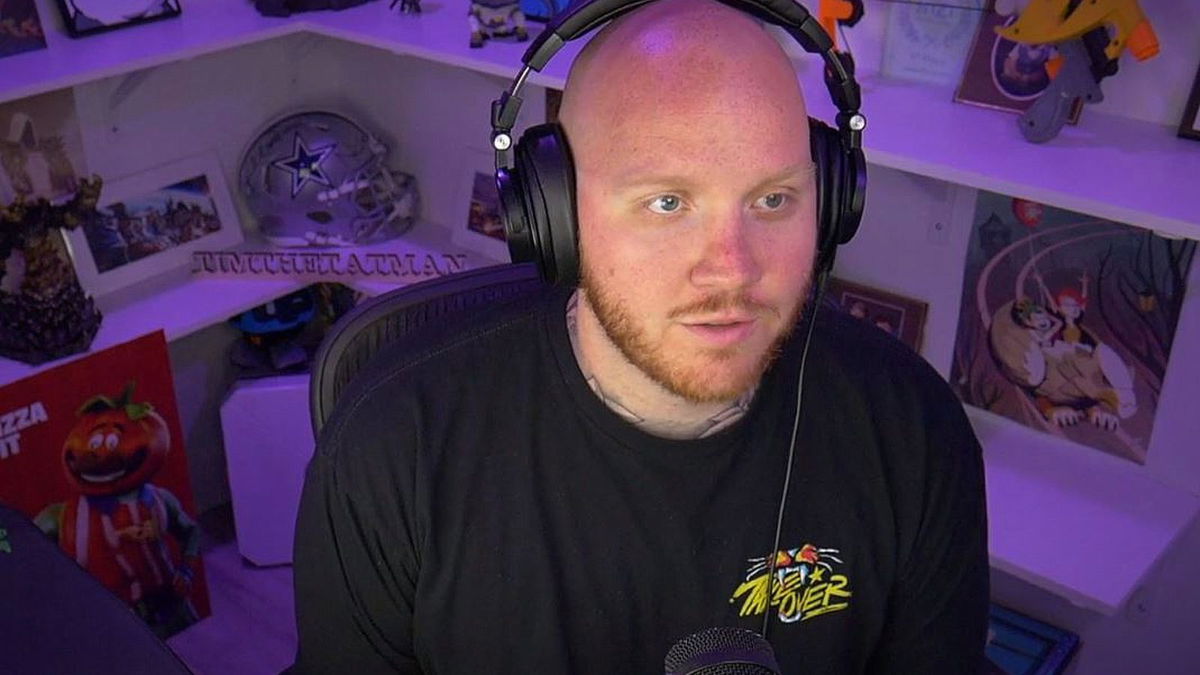 The day has finally arrived. TimTheTatman has his first win in Fall Guys: Ultimate Knockout. After being mocked by almost every major personality in the gaming community, Tim has finally achieved what he has been attempting since the game released.
HE DID IT!!! ALL HAIL THE KING 👑👑👑👑👑@timthetatman

— Twitch (@Twitch) August 19, 2020
Fall Guys: Ultimate knockout is perhaps the most happening game right now. The battle royale takes inspiration from some of the biggest game shows. It is all about simple fun elements. If you have missed out on the game, you can play it on PC and PS4 right now.
TimTheTatman has been playing the game for some time now. Prior to his win, he'd teamed up with a lot of other streamers who attempted to help him get that win. He'd still failed to register a win but all that has now changed.
Twitter reacts to Tim winning Fall Guys
As the last man standing, TimTheTatman finally won a crown and the gaming community couldn't hold back from expressing their delight. You can check out some of the tweets below.
A moment fit for a king. pic.twitter.com/6GKtj4hhoy

— Twitch (@Twitch) August 20, 2020
Congrats @timthetatman … made history today. First crown in @FallGuysGame . Honour to share it with you 👑

— Lando Norris (@LandoNorris) August 19, 2020
WTF. That makes me the last streamer without a win.

— CzechCloud (@TrueCzechCloud) August 19, 2020
👑

— Stein (@steinekin) August 19, 2020
Something we desperately needed this year was @timthetatman trying/failing to get his first crown in @FallGuysGame Millions of people bonding and laughing over something so goofy/silly. We will look back and remember this being one good thing that happened in 2020

— Ninja (@Ninja) August 19, 2020
— 𝙂𝙊𝙇𝘿𝙀𝙉𝘽𝙊𝙔 (@GoldenboyFTW) August 19, 2020
FINALLYYYYY

— Jack "CouRage" Dunlop (@CouRageJD) August 19, 2020
I never knew someone could be so bad at video games

— cloakzy (@cloakzy) August 19, 2020
Can wait for the documentary of this to come out "The Last Fall"

— 100T Froste 💯 (@Froste) August 19, 2020
Thinking about the generation of grandkids 50 years from now who have to hear the story of tonight over and over and over and over.

Beautiful 👑

— FNATIC (@FNATIC) August 19, 2020
I call hacks. 😉

— Jeff Leach (@jeffleach) August 19, 2020
👑

— benjyfishy (@benjyfishy) August 19, 2020
W

— DrLupo (@DrLupo) August 19, 2020
WE WERE ALL WITNESSES

— dakotaz (@dakotaz) August 19, 2020
W

— 100 Thieves (@100Thieves) August 19, 2020
Rising from the ashes
It must feel good to have won after such a long losing streak. After all, even the developers of Fall Guys hadn't spared poor Tim. They were constantly taking a dig at him. At one point, Tim had even mockingly tweeted that Fall Guys was the hardest game he'd ever played.
Streamers did try helping out; notably Courage from 100 Thieves, who had announced the same on twitter. Alas, he later admitted he had failed to do so and that Tim was still waiting for his maiden victory. Further, he added that he'd be taking Tim to play newly launched Rogue Company instead.
All hope seemed lost for Tim until F1 driver Lando Norris came forth with a bet. He challenged TimTheTatman on Fall Guys to see who would win first. Unfortunately for Tim, it was Norris who picked up the win.
But Tim is a true fighter which he proved by deciding to keep at it until he got that win. And win he did. The streamer is now being hailed as the king and after all the struggle he went through. And now, it's time for him to blow off some steam and maybe even get back at some of those who were mocking him.